With the popularity and demand for electric cars accelerating at a rapid pace, the question for investors and fans alike is who will become the next Tesla? Between the massive investments and valuation, Rivian has become the one to watch. The American automaker has already received $6 billion in funding and its CEO has been compared to the likes of Jeff Bezos. But is this enough for the EV startup to become a powerhouse?
Business Insider recently asked eight venture capitalists which two EV startups they believe have the most potential. Out of the eight VCs, half of them selected Rivian. It must be noted, of the 4 VCs that chose Rivian, none have firms invested in the company.
One thing that attributed to the VCs decision is Rivian's partnerships with Amazon and Ford. All four VCs mentioned these partnerships. Amazon has placed an order for 100,000 electric delivery vans with the company, and Ford is planning to use Rivian's EV platform in one of its own vehicles.
These types of partnerships not only show an immense amount of confidence in Rivian's technology, but it gives them the opportunity to be more than just an EV startup trying to move city cars to everyday buyers. Autotech Ventures partner, Jeff Peters stated "Where we see EVs – the next generation of EV penetration – is probably in fleets or vans."
Another main reason is Rivian's funding. The company has managed to obtain more funding than any other private EV startup with a total of $6 billion. As if the amount of funding isn't enough, the names on the funding are just as big with T. Rowe Price and BlackRock in the mix. "They well capitalized," Peters said.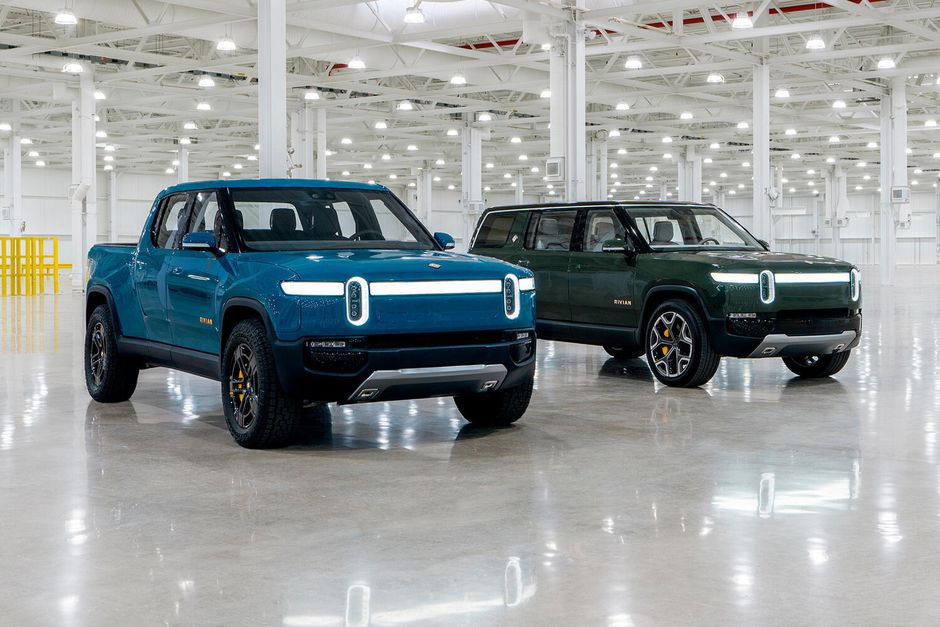 Rivian also changed their original plan of releasing an electric sports car first, to what we know now as the R1S electric SUV and R1T electric pickup truck. Two vehicles that the company has marketed to adventurous drivers who like to spend there time off-roading and may need the extra cargo for camping and outdoor gear. With this, Rivian has set itself apart in focusing primarily on the SUV and pickup truck segments. Principal at Fontinalis Partners, Dan Ratliff said Rivian has set itself apart from its competitors in the EV industry. "They did something very different," he said.
Lastly, the styling of the both the R1S and R1T were mentioned. Managing partner at Fraser McCombs, Mark Norman said "Product is still king" and Aaron Jacobson, a partner at New Enterprise Associates, said "they're beautiful," while expressing he wants to purchase an R1S after they are released next year. The R1T is expected to start deliveries in June 2021. The R1S will follow just a couple months later in August.