The launch of Rivian's R1T and R1S have been delayed by about six months in order for the company to provide luxury interiors. Rivian's director, Richard Vaughan, announced during an event last week, that the company will be holding the interiors of its new electric vehicles to standards like those of Audi, Lincoln, Lamborghini, and Bentley.
According to WardsAuto Vaughan stated that the company wants to ensure their upcoming vehicles are "truly world-class." He also spoke about the need for solid-feeling haptics as well as 'good' sounds generated by everything from the moving parts to the user interface.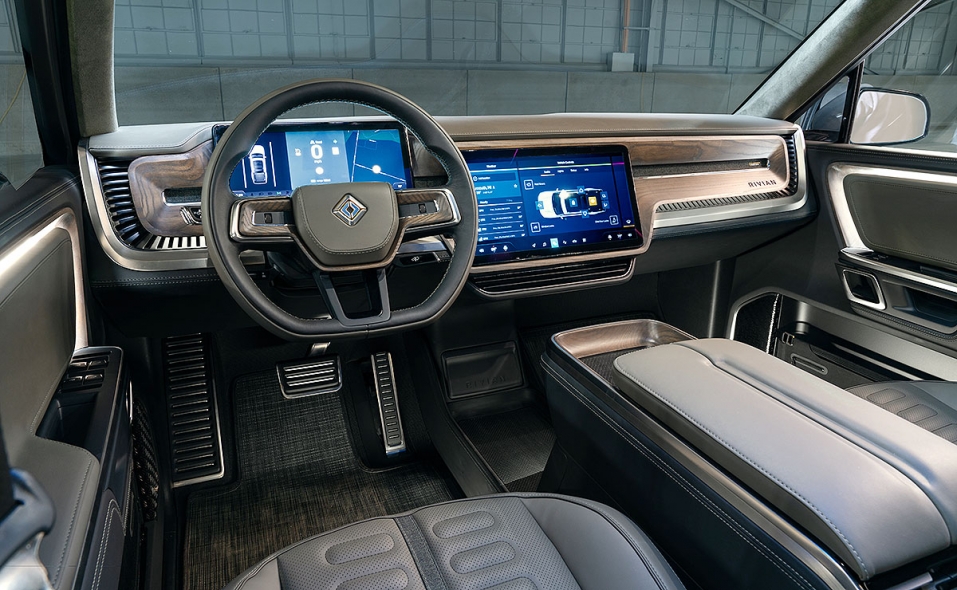 Although there hasn't been much information released from Rivian about the interior of its vehicles, the company has previously said they will have sustainably sourced wood as well as nature inspired colors and textures.
Pricing starts at $69,000 and will come equipped with four electric motors. In addition it will be available with 3 different battery packs with capacities of 105 kWh, 135 kWh, and 180 kWh. The R1T is now slated to hit showrooms in June of 2021 with the R1S following not too far behind.