Rivian CEO and founder Robert "R.J." Scaringe is no stranger to companies stealing the limelight with plans for their own all-electric pickups. With names like Tesla well on its way to release the Cybertruck, and Nikola Motor Co. surging IPO last month putting founder Trevor Milton on the list of industry billionaires, Scaringe has been practicing some "active humility."
Although competition seems to be fierce as far as upcoming all-electric pickups, Rivian is expected to be the first mover, with expectations of hitting the market by mid next year. A huge advantage over its competitors should they avoid anymore delays. "We're focused on making sure that we deliver," Scaringe told CNBC during a video interview. "We really value active humility and letting our actions speak louder than our words."
Last year Rivian was able to raise 2.85 billion from top name companies such as Amazon, T. Rowe Price Associates, Ford, and Cox Automotive. Scaringe has spent the better part of ten years developing the private company. Although Scaringe has said it's open to additional financing to support its "aggressive growth plans" it remains very selective, and has no plans of going public any time soon.
"We're in a position where we're well-capitalized to launch the products but we are rapidly expanding and growing and accelerating some of our future products," he said. "We're seeing demand being significantly higher than what we initially anticipated, which is leading us to capacitive for higher levels of volume."
Due to the delays cause by the coronavirus pandemic, Rivian's plans were set back several months. These delays include the R1T pickup, R1S SUV, and a line of vans pre-ordered by Amazon last year to take part in its deliveries. Amazon is still expecting to have 10,000 of these vans by 2022 to join its fleet.
The R1T and R1S are expected to hit the market early next year and the company claims both vehicles will achieve a range of more than 400 miles on a single charge. Putting up a good fight against Tesla's top Model S Long Range Plus. The vehicles will be produced at the company's plant in Normal, Illinois, formerly known as a Mitsubishi Motor plant. More than $750 million is being invested into the facility before production to renovate and expand the factory. The massive facility comes complete with a paint shop that is close to completion. The facility is yet another advantage the company has over well-known names such as Tesla which still hasn't decided on a location to produce its highly anticipated Cybertruck.
One of Rivian's biggest investors, Cox Automotive, invested $350 million into the company last September. CEO Sandy Shwartz told CNBC "Clearly, we believe in the company and we think he has a great opportunity to succeed." She added "We thought this was really a good fit for us and for them."
Rivian is currently taking pre-orders for its all-electric pickup and SUV although details of the number of reservations the company has received is unknown the company has stated its "happy with our reservation numbers and are confident in demand." The pre-order includes a $1,000 refundable deposit.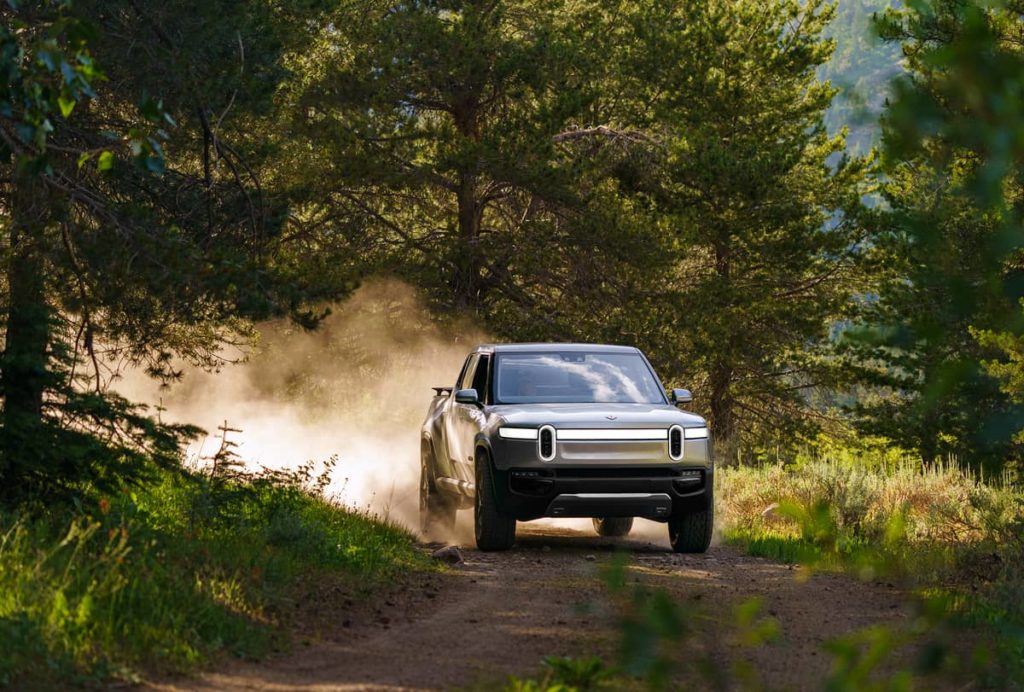 The company's plans to remain private isn't exactly surprising as Scaringe has lived his so-cal life discreetly during the last ten years of developing his startup. "For us, we're so focused on launching products. Priorities one, two and three are launch the products," he said. "We're not planning or thinking about exit events, liquidity events at this point. We have access to private capital, which allows us to focus on execution."
Just two years ago Rivian had a mere 700 employees. Fast forward to current day and the companies employee numbers total about 2,400. Not only has their team grown in number but, they have also attracted several vetted executives. "That's intentionally going after building a mosaic of different experience sets," Scaringe said. "That we can take those different experience sets and learn from them."
New hires include former Tesla vice president of manufacturing, Cindy Nicola and Tesla veteran, Charly Mwangi. Rod Copes from Harley Davidson and Royal Enfield was also recently added to the roster as well as former chief commercial officer of Proterra, Matt Horton.
Along with the new talent, Rivian also has plans to shift some of its engineering and product development in Michigan to its battery system and vehicle dynamics operations in California. "This is not easy, you need thousands of engineers working on the technical aspects, you need a production system that takes years to build and to launch, and you need commercial retail and service infrastructure," Scaringe said. "We're completely focused on getting all those pieces built."
Although the company has stayed in the shadows during development while names like Tesla continue to receive mass amounts of attention from its cult like following, Scaringe will continue to pour his heart into what he hopes will be the next auto startup to mass produce electric vehicles since Tesla.