Rivian has announced it will, yet again, test the off-road capabilities of its R1t electric pickup. This time it will be during the Rebelle Rally next month. 
It is no secret that Rivian aims its focus towards adventurous drivers who enjoy off-roading, so the Rebelle Rally should be right up its alley. It is a 2,000-km (1,243-mile) rally across California and Nevada described as the "ultimate proving ground for stock manufacturer vehicle."
During this years rally, it has been confirmed by Rebelle Rally that two-time champions Emme Hall and Rebecca Donaghe will drive early pre-production version of the Rivian R1T electric pickup truck.
Rivian creative director Larry Parker said about the announcement "Adventures like the Rebelle Rally are what Rivian vehicles are made for. It's meaningful to join as the rally's first all-electric vehicle."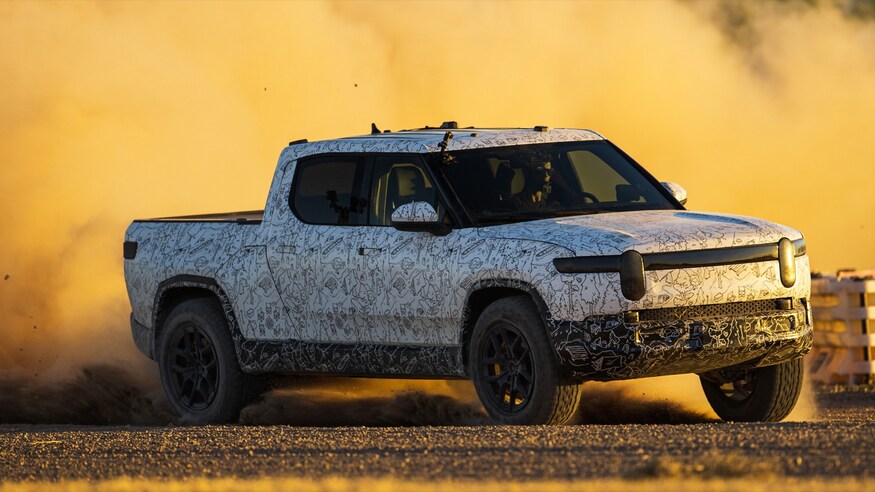 2020 is the first yea that electric vehicles will be participating in the rally. Because of this they've put a battery-based mobile rapid charging system in place that will be set out along the course.
Rebelle Rally founder, Emily Miller, commented "Since we first envisioned the Rebelle Rally, we knew it would be the ultimate true test of electrified vehicles available to consumers and we have worked tirelessly to make this happen. Providing battery-based mobile rapid charging on course allows these vehicles to compete in the standard classes, an exciting and important component of the Electrified Designation."
Two Rivian R1Ts were used as support vehicles during the 13,000 mile journey featured in the new AppleTv+ Series ' Long Way Up' so it will be interesting to see how it does during a smaller trek. The rally will be held from October 8-17, and webcast on Rebelle Rally's website.