As we know, in the battle between Austin and Tulsa for Tesla's newest factory, Austin came out on top and construction is progressing quickly. Now, we learn that Tesla will find its way to Tulsa, but in the form of a Tesla center instead of a manufacturing plant.
Despite Tulsa's huge effort to sway the EV giant to choose their location, Tesla announced plans to build a factory in Austin to build its Cybertruck and supply the east coast with Model 3 and Model Y. The city even went so far as to transform its "Golden Driller" statue into Tesla founder Elon Musk, in an attempt convince the company to bring its next manufacturing plant to Oklahoma.
Although Tesla ultimately decided on Austin to house its Cybertruck facility, Tulsa's efforts did not go unnoticed. Elon Musk himself praised the city's efforts before making a visit and saying the company might still consider Tulsa for future ventures. Musk stayed true to his word as we are now learning Tesla will bring its first official location to Tulsa. The company plans to invest $645,000 into the location to turn it into a Tesla Center.
The closest Tesla service center or store to the city of Tulsa is currently found in Dallas, Texas. Today, a source familiar with that matter shared the building permit application that Tesla filed (via Electrek):  

In addition, Tesla plans to open a service center in Oklahoma City. It will be located at 1125 N Broadway Ave, Oklahoma City, OK and housed at a former Volvo dealership. Tesla plans to invest $400,000 turning it into a new sales and service location.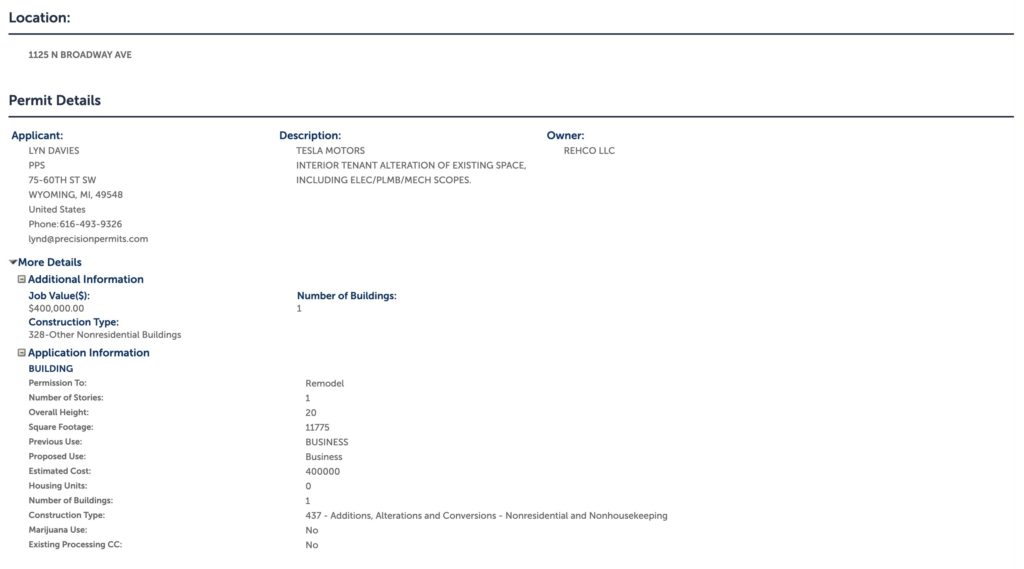 Tesla hasn't been shy about wanting to increase its retail and service center presence. Recently the company announced it was looking for new locations that are "immediately available" which leads us to believe this is just this first of many new locations we will see for Tesla sales and service centers.