On Wednesday, with a decision on the verge of being made, the Bear Agency Group released a two minute video in a final attempt to convince Tesla to build a new "Cybertruck Gigafactory" in Tulsa instead of in the capital of Texas. The video, starring Michael Wallis, a reputable Route 66 author and historian, describes Route 66's history and how it is interlaced with Tulsa's.
The Bear Agency Group is a public relations firm helping the state make its case to the electric car company. Cullen Koger, creative director at the Bear Agency Group stated "We had to ask ourselves what really sets Tulsa apart and what can Tulsa offer that Austin simply can't?"
There are perks when it comes to both cities in terms of offering advantages such as a talented workforce and cheap land. However, only Tulsa has the history and romance that comes along side Route 66. "It's about the open road. It's about adventure and ambition," Koger said. "There's an element of taking a risk and 'getting the job done.' And that's a shared vision that Tulsa has with Tesla." Koger also said that it isn't so much the road itself that should impress Musk but the "attitude" that the road represent.
Tulsa and Austin have been competing for the new Tesla factory and the 10,000 well-paid jobs that come with it since news leaked in May that the company had narrowed its search down to just the two cities.
In reaction to Tulsa's social media campaign CEO Elon Musk teased that he may take some time before making his decision to take a personal look at the city.  "Wow, I've never seen this level of support!" Musk exclaimed. "Out of respect, seems like I should at least visit."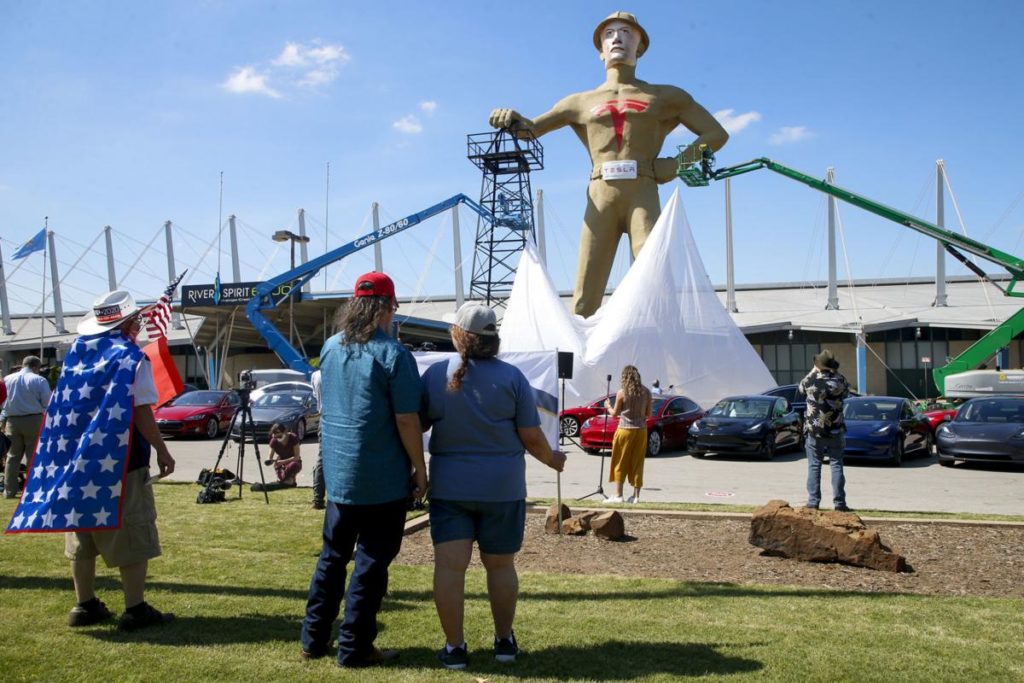 Although Tesla hasn't said when it will announce it's decision, Oklahoma officials feel that an announcement is coming soon "based on constant conversations" with high-level Tesla executives, said Sean Kouplen, Oklahoma's secretary of commerce and workforce development. Tulsa may not seem like the conventional choice and some believe Tesla has already settled on Austin. However, others believe the CEO would not waste his time visiting the city if he wasn't seriously considering it. Kouplen added "The interest is real," he said, "and we still have a very good shot."
Even if the decision does not go in Tulsa's favor, it most likely will not be Tulsa's last chance with the company. "This won't be the last factory they build or the last investment they make," Kouplen said, finishing with "We're building a relationship with Tesla that will continue regardless of what happens this time."
The fact that Tulsa was even in the running for Tesla's factory has already given not only Tulsa, but all of Oklahoma credibility with other companies according to Kouplen. As a direct result of Tesla's interest, Kouplen stated that many companies are seriously considering the state for economic development. "One thing we know that has impressed Tesla is the community's enthusiasm," Kouplen said. "They've noticed how people have rallied around Tesla," Kouplen added, "and that's a big part of how we have come this far."
While we wait for Tesla's final decision, it will be interesting to see how Tulsa welcomes Musk and if this social media blitz is the push the city needs to bring Tesla to Tulsa.
See Tesla + Tulsa promotional video below: