General Motors has announced its commitment towards electrification by stopping the sales of gasoline powered cars in 2035. Following in the footsteps of Volkswagen and several other automakers, GM's plan coincides with its goal of becoming carbon-neutral by 2040.
GM currently only offers the Chevy Bolt EV, but other than that, has only given promises of upcoming EVs. Up until recently, the company made it clear they didn't agree with California tightening its emissions standards as well as banning the sales of gas-powered vehicles. However, with the recent transition of power in the White House as well as Congress, it seems like the automaker has turned over a new leaf. 
GM has now pledged it will stop selling gas cars by 2035. CEO Mary Barra posted said in a statement posted on LinkedIn: "General Motors is joining governments and companies around the globe working to establish a safer, greener and better world. We believe that with our scale and reach we can encourage others to follow suit and make a significant impact on our industry and on the economy as a whole."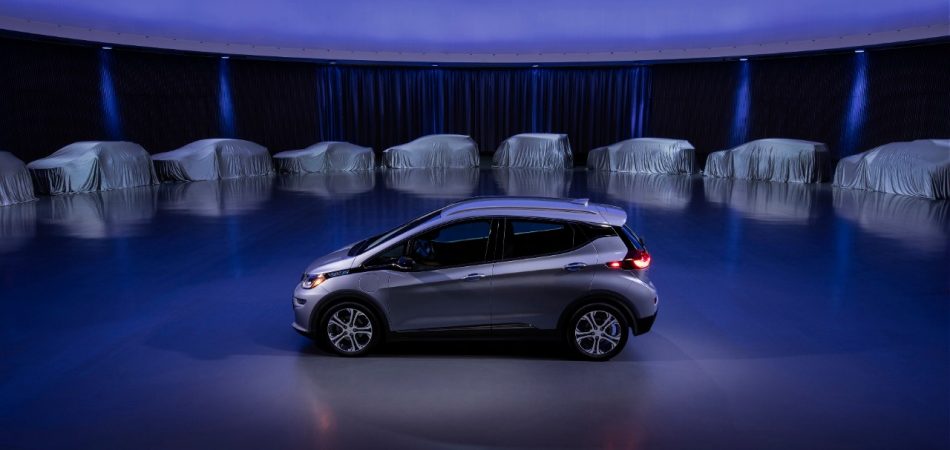 In the meantime, Barra reiterated that GM must improve the fuel efficiency of the gas-powered vehicles people currently rely on. Barra also made a point to say that although the technology to remove emissions completely does exist, the sheer effort of such a massive switch, especially in larger vehicles, may not be the most practical and financially responsible move at this time.  However, for the time being, GM will "compensate" using carbon credits or carbon capture. GM's chief sustainability officer, Dane Parker said told reporters, "To get there we'll have 100 percent of our portfolio fully electric, and that's the vision we're setting," during a recent phone interview.
As mentioned above, GM is far from the first of several automakers who have recently announced their move towards complete electrification. Huge names like Ford, Nissan, Hyundai, Volkswagen, and Volvo, have all announced similar plans that fall in line with an all-electric future.
GM recently announced its plans to invest $27 billion into electric and autonomous vehicles, which includes bringing 30 new EVs to market by 2025. Furthermore, the company plans on using renewable energy to power as well as building charging infrastructure in an attempt to accelerate the already sped up adoption of e-mobility.