Tesla upcoming electric semi truck, the Tesla Semi is apparently ready for production, with the exception of Tesla's new in-house 4680 cells. According to Tesla CEO Elon Musk, the Tesla Semi won't see any volume production until they have the enough new in-house battery cells to put in them.
Tesla unveiled its electric semi truck in 2017. The automaker presented the Tesla Semi claiming the class 8 trucks would have an 80,000-lb capacity, 300-mile and 500-mile range options, and would start at $150,000 and $180,000, respectively. About a year later we learned that Tesla was able to extend the trucks range during testing and was given an updated range closer to 600 miles. 
Tesla was expected to begin "low-volume production" in late 2020, but after a tumultuous year that wreaked havoc on industries across the board, that timeline was pushed to 2021.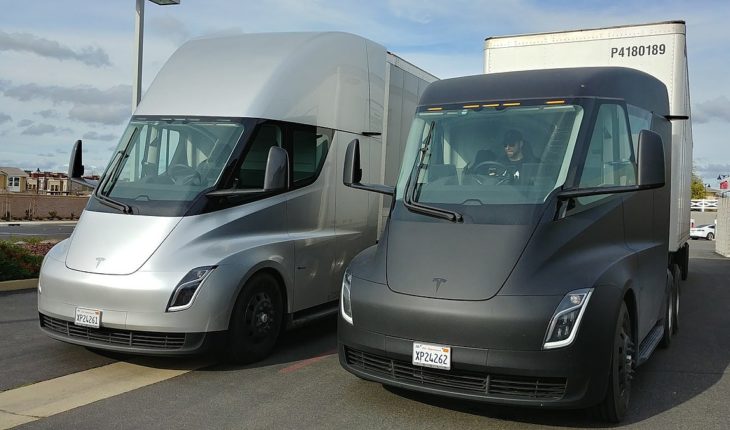 During a conference call following the release of Tesla's Q4 2020 earnings, the automaker's management touched on the Tesla Semi and the status of its production. CEO Elon Musk revealed that Tesla Semi is ready to go as far as prodtucion with the exception of one key component: 4680 battery cells.
Musk stated: "If we were to make the Semi like right now, which we could easily go into production with the Semi, but we would not have enough cells. We would have to supply cells ourselves for Semi when we are producing the 4680 in volume. But for example, Semi would use typically 5 times the number of cells that a car would use, but it would not sell for 5 times what a car would sell for. So it would not make sense for us to do the Semi right now, but it will absolutely make sense for us to do it as soon as we can address the cell production constraint."
Tesla confirmed they plan to start low volume deliveries of the Tesla Semi this year, using 4680 battery cells from Tesla's Fremont Factory in California.