Until now, the Tesla Model 3 had to settle for having their vehicle-mounted on an air conditioning system with an eAC compressor. Something that means in the colder months, the autonomy of the American sedan suffers significantly. But this is about to change thanks to the installation of a heat pump that, according to the latest rumors, is already being installed in the new models.
Rumors were fed by aspects such as the confirmation of a redesign in the front trunk of the vehicle, which has lost some capacity since last August. It was supposed to attend to the changes that Tesla was making in the Model 3 itself to unify the design with the Model Y, and also make room for the heat pump.
The information indicates that the units manufactured in California, from where the units arrive in Europe, would be assembling Model 3 units with a heat pump as of yesterday, Monday, October 5. Therefore, those who place an order from that date will see how their unit arrives with a somewhat smaller front boot, but in return, they will have a more efficient air conditioning system.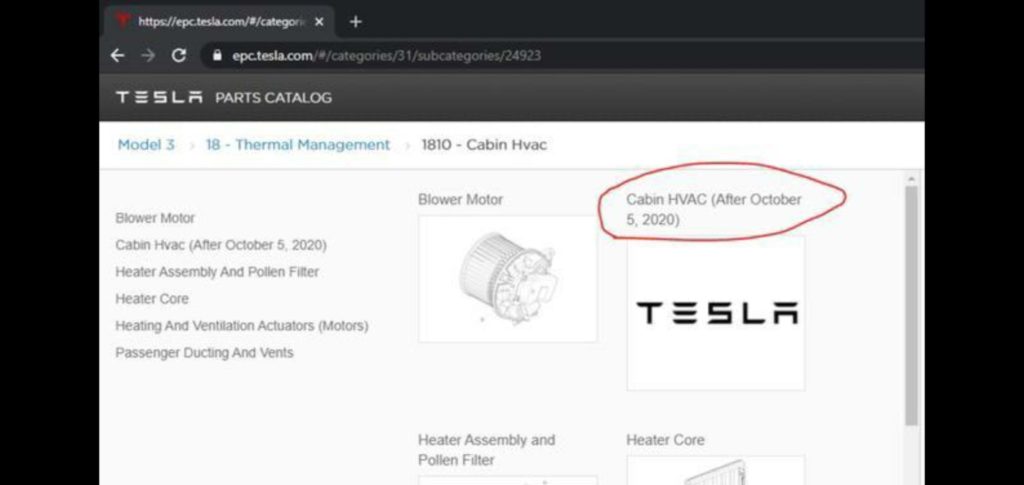 This will open the doors not only to improve consumption and autonomy in the coldest months, but also to the arrival of new functions present in the Model Y, such as the "Passenger Face Vent" mode that allows the vehicle to detect if there is someone in passenger seat. If the passenger sear it empty, it will automatically turn off the air conditioning to save energy.
An interesting update that allows the Model 3 to be renewed in a discreet but very important way after three years on the market and that was expected by many who wanted to have the efficient heat pump in their vehicle to increase the American efficiency sedan.
The question now is when the first units with this system will arrive in Europe. According to the Tesla configurator, a configured car will arrive at its owner in November, so from that date, it is expected that all new units will already mount the heat pump as standard.