Following the unveiling of the Tesla Semi truck a few years ago, Walmart Canada ordered 15 electric trucks from the California based company. Now we are learning Walmart Canada will add to that number an additional 130 Tesla Semi electric trucks.
"Walmart Canada is now reserving a total of 130 Tesla Semi trucks, making it one of the largest reservations of electrified trucks in the country. The move comes on the heels of Walmart Canada announcing a major $3.5 billion investment over the next five years aimed to generate significant growth in the business and is aligned with  Walmarts global goal to target zero emissions by 2040 announced at Climate Week earlier this month."
With Tesla's current "base reservation" for the production version falling at $20,000 and the "Founder Series" truck being $200,000, Walmart Canada has forked over $2 million in deposits alone and the total order could hit a top price of $20 million making it one of the biggest Tesla Semi orders seen.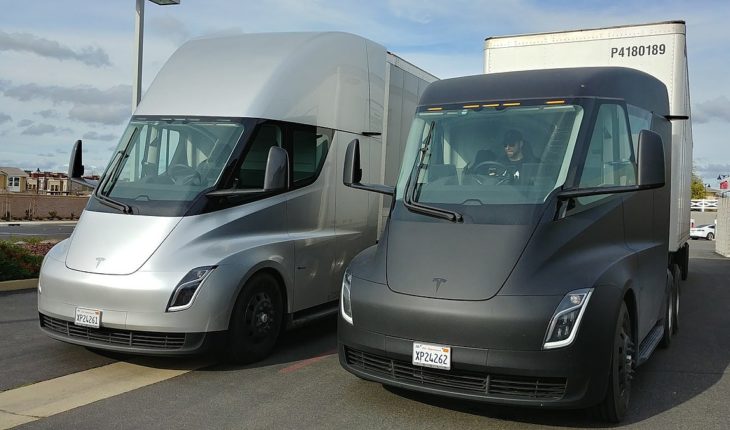 John Bayliss, Senior Vice-president of Logistics and Supply Chain at Walmart Canada said regarding the massive order "Tripling our reservation of Tesla Semi trucks is part of our ongoing effort to innovate the business and prioritize sustainability. By converting 20 per cent of our fleet to electric vehicles by the end of 2022 and committing to alternative power for all fleet vehicles by 2028, we are putting safety, innovation and sustainability at the forefront of our logistics network."
Although in a press release Walmart noted multiple features that led them to choose the Tesla Semi but the single charge-500 mile range is one of the main reasons. "The ability to travel 500 miles per charge is in line with Walmart Canada's general fleet system, which consists mainly of single day round trips – allowing for the ability to convert from diesel at a faster pace. The enhanced driver safety features also offer a significant opportunity for the company to continue to address this critical issue."
Although Walmart Canada's has plans to have 20% of their fleet electric by 2022, no timeline was given on an expected delivery date of the Tesla Semis.