The Lucid Air has officially been launched, but will it live up to the hype? During a global live stream today Lucid Motors revealed its electric sedan in all its glory. Lucid had already released a lot of specs of the new electric Air including the release of its price earlier today prior to the global stream. Lucid announced it will cost between $80,000 and $169,000 before incentives, depending on the configuration.
In addition, the company released a shocking amount of range after a Grand Touring version of the Air achieved a range of 517 miles on a single charge. As we now know the Grand Touring version of the air will start at $139,000 before incentives. Pricing for all version are as followed below:

-The Air starting below $80,000, $72,500 after federal tax credit
-The well-equipped Air Touring model from $95,000, $87,500 after federal tax credit
-The fully equipped Air Grand from $139,000, $131,500 after federal tax credit
-The all-inclusive, limited-volume Air Dream Edition at $169,000, $161,500 after federal tax credit
The base Air will be equipped with a 75 kWh battery with rear wheel drive, capable of producing 400 hp (298 kW), 600 N⋅m (443 lbf⋅ft) of torque and 240 mi (386 km) of range. The all-inclusive, limited-volume Air Dream will have a 110 kWh battery pack which will provide an estimated 517 miles (832 km) of EPA range.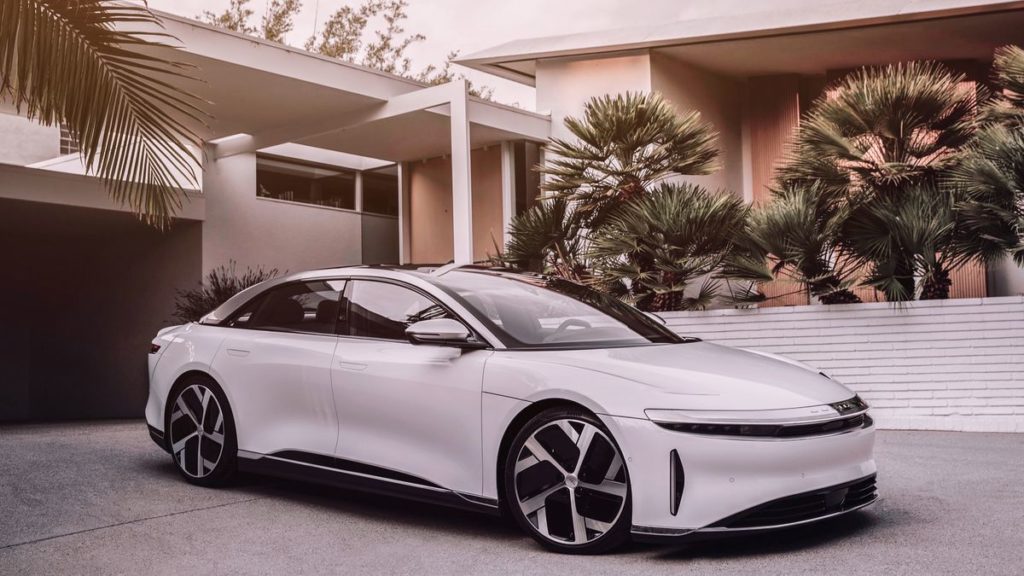 During the reveal, Lucid Motors CEO Peter Rawlinson, along with several other top tier employees take us on a journey of fulfilling their mission of accelerating the adoption of electrification. The CEO puts weight on the fact that creating the Air was truly a team sport while highlighting engineers and team member that worked on the luxury sedan, showing pictures of them when they were younger.
We then see the Lucid Air rounding bends and turns while gliding through nighttime fog with its piercing futuristic headlight blade, then the details really begin. The video goes on to talk about all the impressive, futuristic, and in some cases, never before seen technologies the Lucid Air will come equipped with. It is explain what inspired its simple, sleek, seamless, and linear design while still presenting a luxury sedan.
We learn many details about the luxury sedan including its original Lucid app that will allow owners to precondition the vehicles, set a navigation route, check charge status, and find upcoming charging locations, as well as the color schemes that were based on different places in California at different times. Also mentioned is the 5k floating display found in the center console and the 800 watt, 21 speaker audio system; and the details don't stop there. Not only did we get a full reveal of the luxury electric sedan, there was also a surprise reveal of Lucid's upcoming SUV codenamed "Project Gravity." Watch the entire stream below and say "goodbye to range anxiety and hello to range confidence!"