Read The Full Article On: Investorplace

WKHS stock is worth $23.71 per share given expected sales and its stake in Lordstown Motors
Workhorse Group (NASDAQ:WKHS), an electric vehicle (EV) truck manufacturer, is up about 10% from my last article about the company. At the time I wrote how WKHS stock is worth at least 55% more than its price at the time. I still believe that WKHS stock is worth $23.71, nearly 20% higher than $21.38 as of Tuesday, Sept. 9.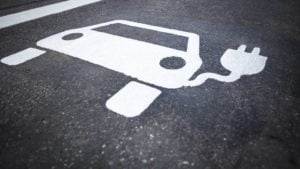 Source: Shutterstock
When I wrote that article, the stock was trading at $16.89 per share. I discussed how WKHS stock valuation is based on its 10% stake in Lordstown Motors and its ongoing operations. Lordstown is going public via its reverse merger with a SPAC called DiamondPeak Holdings (NASDAQ:DPHC).
This also assumes that we use a high Tesla-like price-to-sales multiple for both the Lordstown stake and the ongoing revenues of Workhorse. It also assumes there is a 33% chance Workhorse can win a portion of the EV portion of the USPS truck replacement contract.
What Analysts Say About Workhorse
Recently Oppenheimer came out with a big "outperform" recommendation on the stock, according to Seeking Alpha. The analyst likes Workhorse's engineering, which provides its trucks with a weight advantage.
That helps with its flexible manufacturing design model. In addition, the analyst believes that its drone delivery technology gives it an advantage.
Barron's recently wrote that WKHS stock is becoming a Wall Street favorite. The author says that four of five analysts have the equivalent of a "buy" on the stock.
Barron's cites Oppenheimer's analyst Colin Rusch as being particularly excited about WKHS stock. His target price is also at $23 per share.
His thesis is that this EV maker does not compete with Tesla or Nikola. Its specific focus on EV delivery vans has given it a substantial amount of miles driven and manufacturing experience with its existing models.
There is a lot of stop/start and last-mile commercial experience at which Workhorse's EV models excel. This is because electricity is a cheaper way than gasoline to run this type of commercial vehicle.
Valuation Based on Analysts' Estimates
Right now WKHS stock has a $2.07 billion market capitalization. This represents 13.9 times its expected 2021 average sales of $148.55 million according to analysts polled by Yahoo Finance. I suspect that the out years in these analysts' models go significantly higher over the following years.
Moreover, analysts are still expecting negative earnings for the company in both 2020 and 2021. Therefore, most investors in the stock must be looking at its price-to-sales ratio.
This 13.9 times price-to-sales multiple is very high. Even Tesla (NASDAQ:TSLA) sells for only about 10 times sales. Therefore the valuation is probably highly dependent on significant increases in the out years. This might be possible if the company does win all or a portion of the USPS replacement contract.