At the end of last year, BYD returned to sell its electric cars. But now they are back, hand in hand with more advanced technology and, above all, vehicles that are much more attractive in all aspects. BYD confirmed the update of their first model, the Tang, which will adopt the new Blade batteries.
One of this year's novelties will be the change of the battery that will go from 82.8 kWh to 86.4 kWh. This should not translate into more range since this has even been reduced slightly from the 320 miles. An autonomy that can be recovered through a continuous fast charging socket, with a power that reaches 80 kW, allows you to charge from 0% to 85% in 85 minutes.
We can add to the list of benefits of this new battery pack providing the Tang with a significant capacity in its trunk. When the third row is folded it reaches 940 liters, which can grow to 1,655 liters with the second row of seat descent.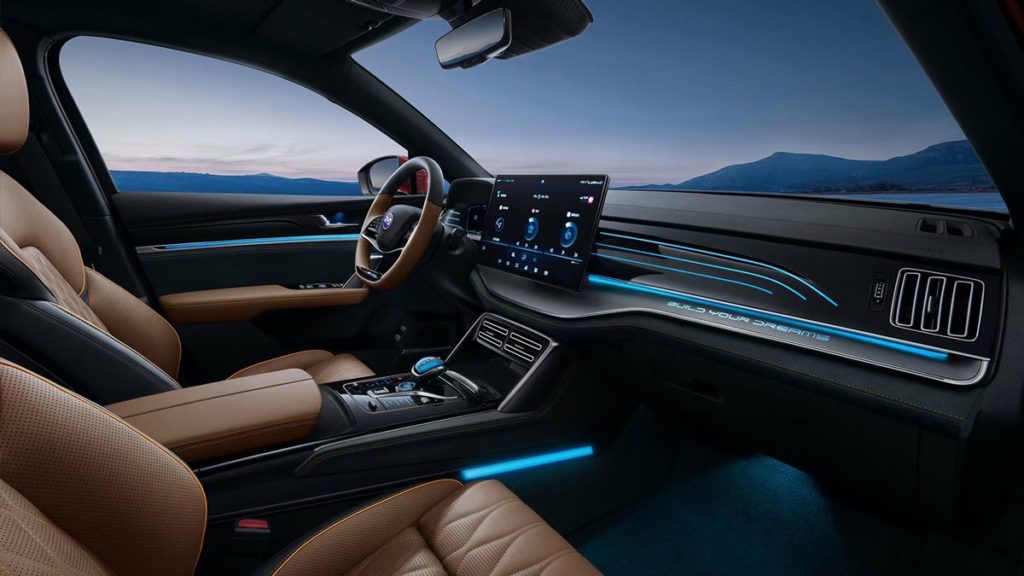 The rest of the novelties can be found in the interior, where, for example, the seats have been upholstered in brown leather and equipped with waffle-like seams, which allow the cabin to take a significant leap forward in quality.
Another of the main examples of the change that Chinese manufacturers are experiencing is installing modern technological systems in their vehicles. In the Tang's case, we find a level 2 self-piloted driving system, which allows it to move with some autonomy in environments such as motorways.
We also find new interior elements, such as the driver and front passenger seats that are now ventilated and heated. Some occupants can also enjoy a large central screen that can be rotated and placed in a horizontal position to improve the experience when watching videos.