We finally have a timeline for Ford's highly anticipated all-electric F-150. Ford Motor's chief of product platform and operations, Hau Thai-Tang revealed not only a timeline for its reveal but also production dates during a conference held yesterday.
Thus far, Ford has taken a different approach compared to some of the other automakers racing to get the first all-electric pickup to market. Electric vehicle manufacturers like Rivian and Tesla have touted their vehicles whether it be with commercials, test videos, or simply testing them in the wild sans camouflage. However, Ford has been pretty hush-hush when it comes to the all-electric F-150, that is until now.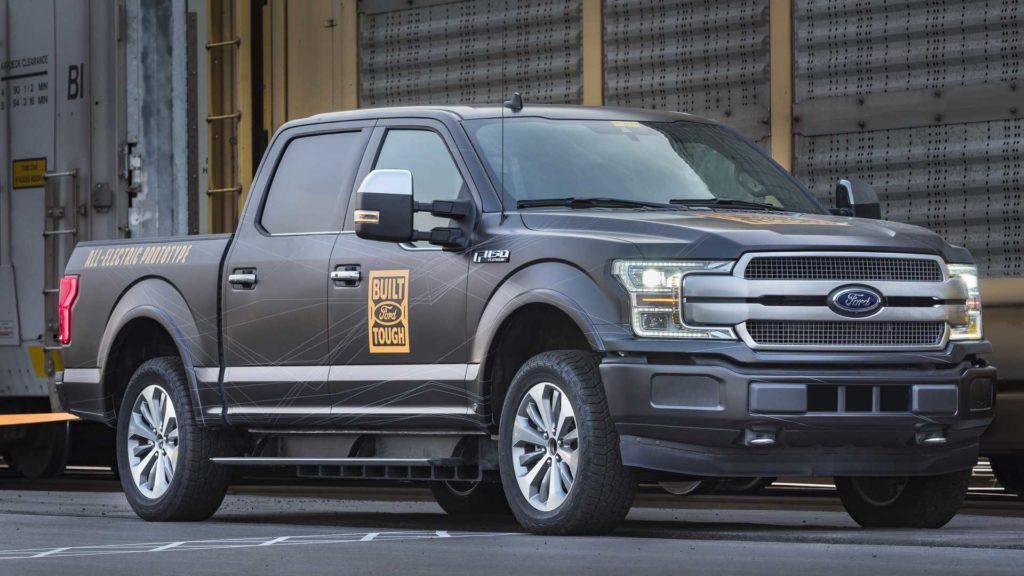 We are now learning that the all-electric F-150 will follow the launch of the Transit EV in the fourth quarter of this year, with production starting shortly after. The timeline given definitely won't place it as the first all-electric pickup on the market, should other automakers follow their expected timelines. However, the all-electric F-150 is expected to be ready for the market come the first quarter of 2022 according to Thai-Tang. 
Thai-Tang also confirmed the F-150 BEV will be built in a new assembly plant at Ford's Rogue Complex in Dearborn, Michigan. In addition, Thai-Tang said that the electric truck will have the option of digital services offered for commercial customers. Unfortunately no information was given regarding the electric trucks battery pack size, electrical architecture, power, range, or towing.
As we already mentioned Ford's expected timeline for the F-150 BEV will likely bring it to market after at least a couple other electric trucks. Rivian, for example, is expected to begin deliveries of its Launch Edition R1T truck this June, GMC is expected to begin rolling out its Hummer EV Edition 1 come fall, the Tesla Cybertruck currently has a production date set for late 2021, and the Lordstown Endurance is expected to enter production in September of 2021. 
Although the F-150 BEV may be a little tardy to the party, the fact that Ford currently produces the best-selling truck in the world leads us to believe the timeline won't present too much of a problem for the multinational automaker.