On the heals of its reveal, the GMC Hummer EV Edition 1 "sold out" in just minutes according to GM. The Edition 1 of the all-electric pickup truck will launch in late 2021 with a starting price of $112,595.
The GMC Hummer EV Edition 1 was revealed yesterday at 8PM ET and reservations for the model opened just prior to the unveiling. With a $100 deposit, you too can hold your spot in line for the truck. After selling out, GM announced any new customers looking for a reservation will now be placed on a waiting list.
The $100 deposit is much like what we saw with the Tesla Cybertruck. Although GM has confirmed the Hummer EV reservation are full at the moment, the odds of some of the $100 reservation holders not actually following through with a purchase are high, giving the people on the waiting list a higher chance of obtaining one.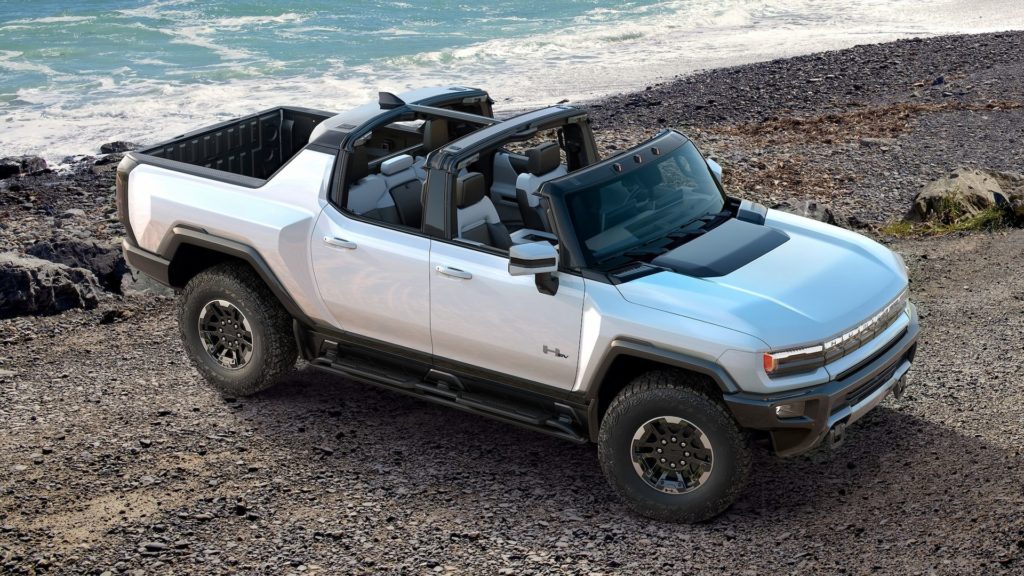 Although GM confirmed that the new all-electric pickup truck has "sold out," no details were given on how many are actually spoken for or how many Hummer EV Edition 1 trucks GM plans to build. If the "spoken for" number is small, it could greatly change the outlook on how impressive a feat it was for GM to be able to sell out so quickly. 
The Hummer EV Edition 1 is the only model available in the first year of production. Each year following the first year, GM plans to offer other versions. The base model isn't expected to arrive to the market until 2024 and will come with a starting price of around $80,000.