In an announcement today, the nation's largest public electric vehicle fast charging network, EVgo revealed that it will be expanding its addition of Tesla connectors at US charging stations. The expansion will give Tesla owners even more options when it come to charging.
Currently in the US, Tesla only offer its own proprietary connector unlike the majority of EV manufacturers which use CCS or CHAdeMO standards. Tesla has yet to offer a CCS adapter in the US, but does offer a CHAdeMO adapter. However, with the EV charging station market seemingly leaning towards CCS, that may not be relevant in the near future. At the moment, Tesla owners are left to utilize one of the several chargers within Tesla's Supercharger and Destination charging network.
EVgo announced last year its plan to deploy Tesla connectors on its nationwide charging network in the US. A huge announcement for both companies as it would make EVgo the first third-party charging network to support Tesla vehicles directly.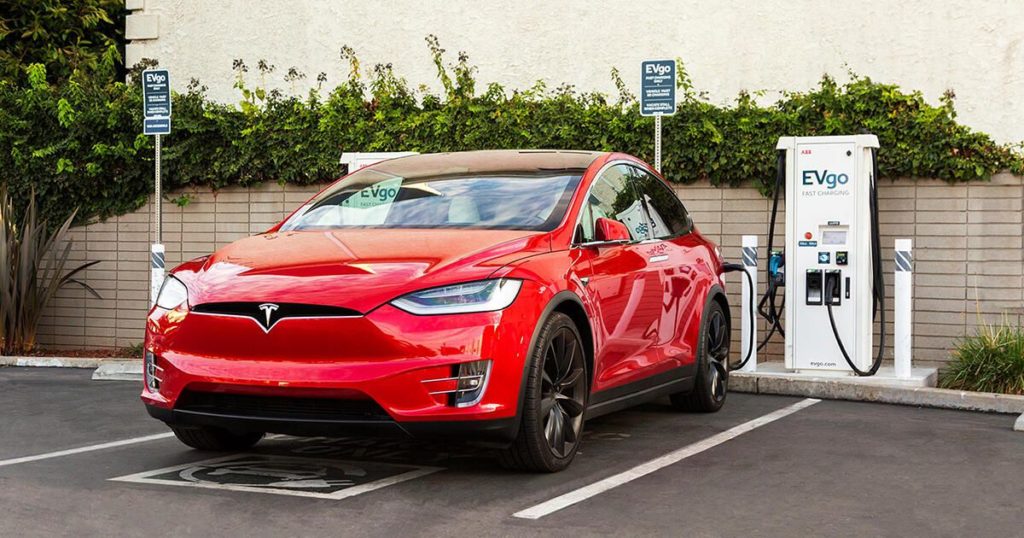 Now we are learning EVgo's plans to expand the integration of Tesla connectors to over 600 charging stations: "EVgo will deploy more than 400 integrated Tesla connectors at existing EVgo stations, with an additional 200 connectors reserved for new stations planned for 2021 in key cities including San Francisco, Los Angeles, San Diego, Seattle, Denver, Dallas, Austin, Washington D.C., Salt Lake City, and Miami."
CEO of EVgo, Cathy Zoi, commented on the announcement "EVgo's expansion of integrated Tesla connectors underscores our commitment to delivering convenient and reliable fast charging to all EV drivers. EV drivers seek efficiency and convenience in how they charge their vehicles, including the ability to shop while they charge. Today's exciting announcement will make it even easier for Tesla drivers to top up while they grocery shop and run other errands, while driving greater utilization across our growing charging network."
Furthermore, Tesla will integrate EVgo's charging network into its own navigation system to allow easier access for Tesla owners when locating a charging station. To date, EVgo has over 800 fast charging locations across the US.