With deliveries of Rivian first electric vehicles just months away, the anticipation continues to build while many wait on the arrival of the R1T electric pick-up truck and the R1S electric SUV. As the coronavirus vaccine continues to be administered across the globe, many are anxious to get back to their normal lives pre-covid. This includes the opening of many states and the businesses that have suffered from the hardships brought on by the global pandemic. 
With shutdowns and stay-at-home orders plaguing most of 2020, the majority of transactions were moved online. This includes automaker's transactions like electric vehicle start up Rivian. All of Rivian's vehicle pre-orders to date have been made online. However, much like every other automaker that came before Rivian, the electric vehicle manufacturer wants to have a more traditional buying option as well. Rivian is aiming at opening no less than 10 showrooms this year. A huge step for the startup as it will help in expanding its presence outside of online orders. It will also be beneficial as the company will be able to interact with potential buyers in person and let them experience its products first hand.
According to Automotive News, the manufacturer doesn't just consider these your typical showrooms but more as 'retail experiences.' This makes us think that although it may seem like Rivian is taking a more traditional route as far as showrooms, they will certainly add their own flare.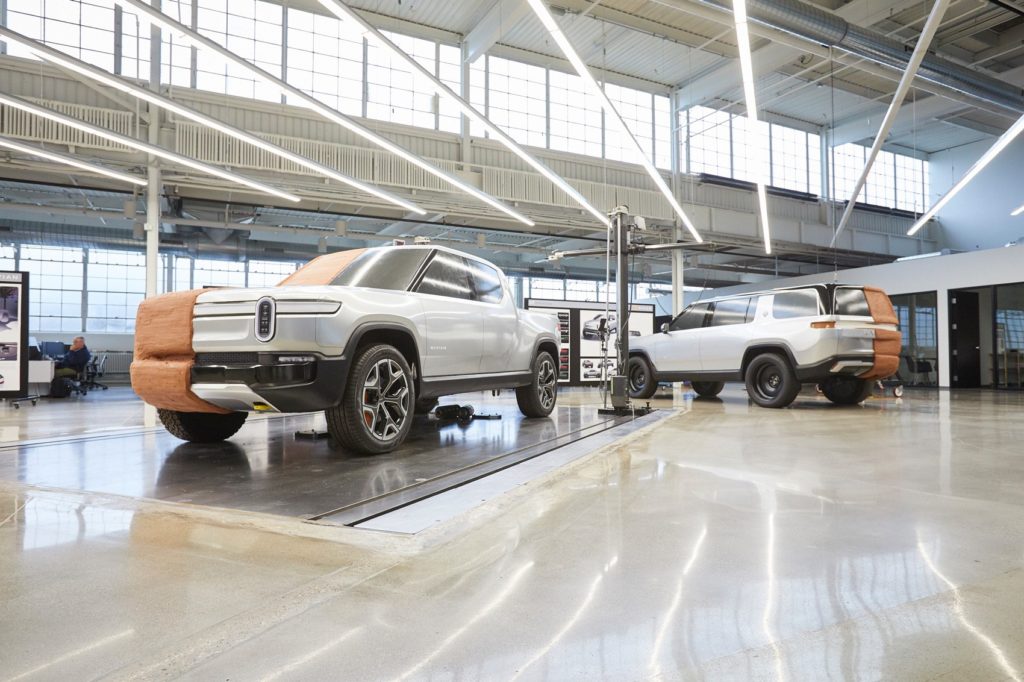 Rivian will open its first showroom in Chicago's Fulton Market neighborhood. The reason behind the Chicago location was explained by Rivian's senior director of customer experience, Tony Caravano: "As we prepare to deliver our first vehicles this summer, we're working to establish physical locations where people can experience Rivian in person. With a high concentration of Rivian pre-order customers, Chicago is a key location for us, and Fulton Market is a vibrant neighborhood and a great fit. Our vehicles are Illinois-built and we're looking forward to sharing them with this community." 
The Launch Edition R1T electric pickup will be the first to see deliveries and comes with a starting price of $75,000. Rivian will follow up the Launch Edition R1T with the Launch Edition R1S SUV which starts at $77,500. Both Launch Editions offer over 300 miles of range, with an optional 400-mile battery pack for the R1T expected in January 2022.