Along with the release of its R1T starting price of $67,500, Rivian also released the starting price of its highly anticipated R1S. The all electric SUV will come to the market with a starting price of $70,000.
The electric SUV seems to have taken a backseat to the startups R1T electric pickup truck which has been going through rigorous tests in different climates and terrains while proving its off-road capabilities. For those interested in its almost identical brother (aside from the covered bed area and a shorter wheelbase/overall length) Rivian has now revealed that the most basic version of its R1S starts at $70,000.
The most basic version, also known as the R1S Explore,  comes with matte black trim panels, standard surround sound system, heated seats, vegan leather-wrapped steering wheel, and a textile headliner.
When opting for the Adventure model you are looking at $7,500 ($77,500 total) price increase which will get you a reinforced underbody shield for off-roading, a built-in air compressor, and dual front bumper tow hooks. Additionally, you will be able to enjoy an upgraded sound system, heated and cooled perforated faux leather seats, and a 100% recycled microfiber headliner with yellow accents inside.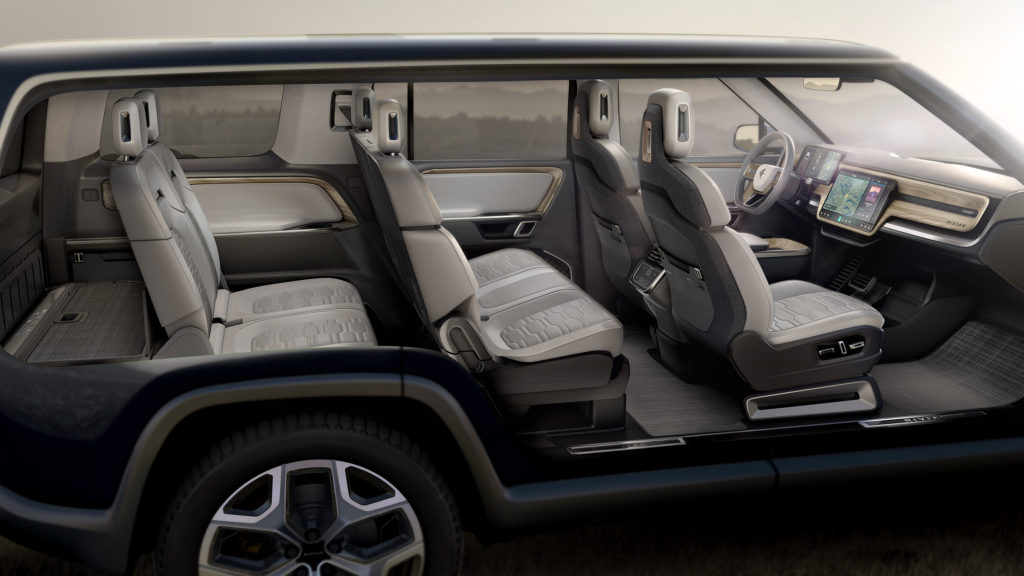 The Launch Edition model will also start at $77,500 but will offer even more features than the Adventure model. These features include Launch Edition interior badging, 20-inch all-terrain or 22-inch Sport wheels, natural grain ash wood interior trim pieces, and a unique Launch Green paint color option. 
Regardless of which model you choose from, they will all offer an optional seven-seat layout as well as Rivian's semi-autonomous driving system called Rivian Driver+. According to the company, it will offer "True hands-free driving assistance along with our full set of safety features, the system continually adds functionality through over-the-air updates. By making Driver+ standard, our goal is to make driving safer, easier and less stressful for everyone."
The first to see deliveries will be the R1S Launch Edition models, which are expected to reach customers in August 2021. The Adventure and Explore models are expected to begin deliveries come January 2022.