On March 31, the British firm MG will present the Cyberster prototype, a 100% electric roadster with which the company wants to pay tribute to its long history as a manufacturer of passionate vehicles (a roadster is a small two-seater sports car equipped with a convertible bodywork, being its maximum exponent at present the Mazda MX-5).
Roadsters are a fundamental part of MG's history: from classics like the MG A and MG B to youngsters like the MG F, the brand almost always has had such vehicles in its ranks. However, since the last MG TF discontinuation, the company has lacked a roadster in its range, something that its parent company, the Chinese SAIC, seems to want to remedy.
Today, MG is the SAIC group's international spearhead, with highly successful vehicles such as the MG ZS EV. Although the imminent launch of new proposals such as the MG5 Electric station wagon or the MG Marvel R Electric SUV, SAIC is aware that a "halo" model would allow the brand's image to be re-established among Western consumers.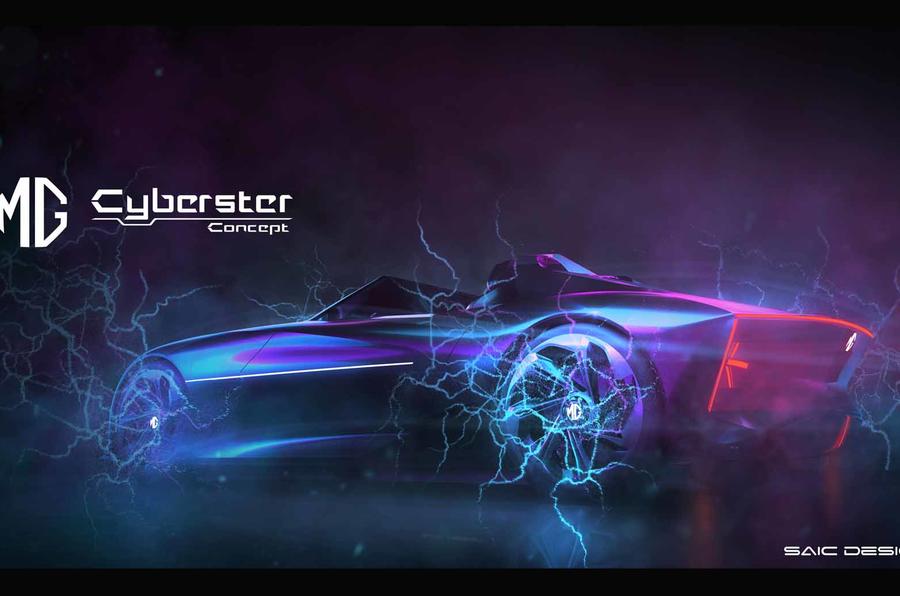 For this reason, the company has been working on two projects of this type for some time: a four-seater coupe based on the E-Motion prototype and a two-seater roadster derived from the Cyberster. Both vehicles will be electric, and although their commercialization date is still unknown, everything seems to indicate that their launch is imminent.
The brand's chief designer, Shao Jingfeng, already announced in 2018 that MG was developing a small convertible to compete against the Mazda above MX-5. Its objective? To put on sale one of the first affordable cut electric sports cars. "I will bring the MG brand closer to its history because its activity stopped for several years, and for customers building an SUV is not an answer to the question 'what is MG?' So we have to go back to the beginning."
The Cyberster will have a long hood, round design headlights, and a truncated rear, very much in the line of the company's classic models. Among other technologies, it will have 5G connectivity and level 3 autonomous driving. Its powertrain will consist of two electric motors (it will have all-wheel drive) and will be shared with the E-Motion, capable of giving a 0-62mph time of less than 4 seconds and a range of more than 310 miles.