During the last weeks, numerous images of the Volkswagen ID.6, an electric SUV located one step above the well-known ID.4, were leaked to the network. The new model will differ from its younger brother by offering a spacious cabin for up to seven seats, which will make it the most familiar electric car from Volkswagen until the arrival of the ID van, Buzz.
Inspired by the aesthetics of the prototype ID.Roomzz Concept, the Volkswagen ID.6 will begin its commercial journey in China this year with two versions: the ID.6 X, manufactured jointly with FAW, and the ID.6 Crozz be produced with SAIC. Both models will differ through a series of small aesthetic modifications (optics, gate, etc.).
Initially, the ID.6 will arrive in Europe in 2022 and later in other markets, corresponding aesthetically with the Crozz variant. Like the rest of the ID range. This SUV will be based on the modular platform MEB already seen in the ID.3 and ID.4. However, it is expected that it will incorporate some updates on the technical level to distinguish itself from its range peers.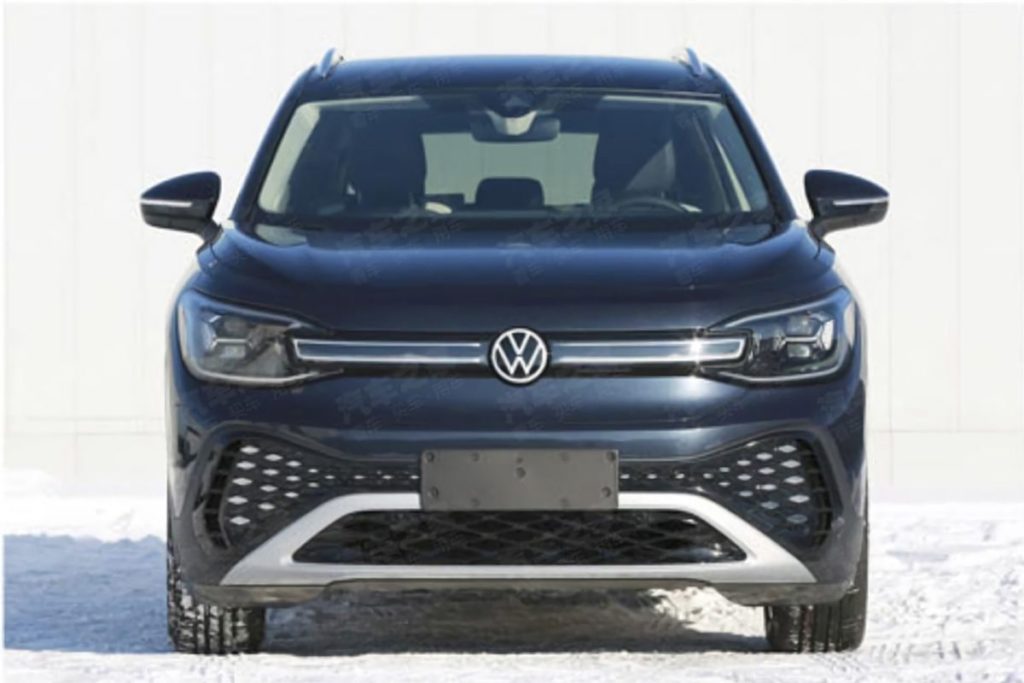 Just a few weeks before its official presentation, the technical specifications of the ID.6 X have been completely leaked to the Internet. One of the most interesting things is the length, since at 4.88 meters long it will trace the wingspan of the thermal Touareg, placing it in the E segment (executive SUVs). Its wheelbase will be 2.96 meters, its width 1.85 meters, and its height 1.68 meters. The weight will be between 2,280 kg (empty) and 2,840 kg (maximum).
It will initially be marketed with a 204 hp (150 kW) and 310 Nm electric motor coupled to the rear axle (that is, it will be rear-wheel drive). Later, variants with two engines (one per axle) equipped with all-wheel drive should be added.
Its average consumption approved in China is 15.5 kWh/100 km, while the autonomy reaches 365 miles NEDC, a figure higher than that achieved by the ID.4 (341 miles NEDC maximum). This indicates that the ID.6 will incorporate a higher capacity battery, although it should also be offered with the 77 kWh pack used in the top-of-the-range ID.4s.