The promising Lightyear One was unveiled in mid-2019. The Solar Team Eindhoven developed this solar vehicle, a team of former engineering students from the Technical University of Eindhoven (the Netherlands) who had participated several times in the World Solar Challenge, the world's biggest solar car race.
During its latest round of funding, Lightyear has managed to raise close to 40 million euros. Thanks to this, the model's deliveries can begin later this year in the European Union, Norway, and Switzerland. The first vehicles delivered will correspond to a special launch edition limited to only 946 units. Its price? 149,000 euros, something around 180,000 dollars.
One of the highlights of the One is its exceptional 725 km WLTP range (close to 450 miles EPA), which is achieved despite the use of a relatively small battery (although its capacity has not yet been announced) thanks to both a very aerodynamic design and use of solar panels capable of generating energy equivalent to about 20,000 km per year (12,000 miles per year).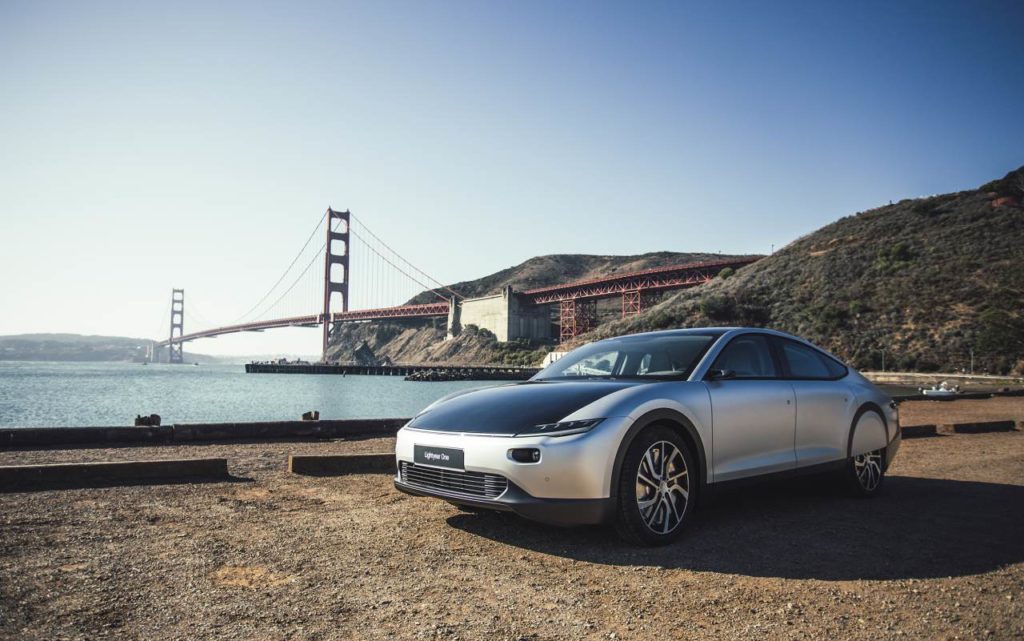 "Unlike conventional solar panels, our cells work independently. This means that even if part of the roof or hood is shaded, the other cells continue to harvest solar energy efficiently. Our solar cells provide about 20% more power than traditional ones."
Thus, the vehicle should recover up to 8 miles of autonomy after just one hour in the sun. This peculiar five-seater sedan will have a total of four electric motors, one for each wheel; however, its discreet 0-62mph in 10 seconds underscores the efficient approach of the powertrain. Regarding the load, you can access maximum powers of 60 kW in direct current.
Lightyear has been testing its solar technology for some time now on test mules based on both the Tesla Model 3 and the Volkswagen e-Crafter van. The company wants to achieve a safe system capable of lasting the entire life of the car. Following the One, Lightyear intends to market a more modest model for mass audiences.