According to Tesla CEO Elon Musk, Tesla is planning to liven things up by introducing 'special colors' for the new Roadster electric supercar. When Tesla first unveiled the next-generation Tesla Roadster in 2017, Musk said that it would come to market in 2020. 
After discontinuing the original Roadster in 2011, Tesla is indeed bringing its very first vehicle back. Although we most likely won't see it before the end of the year, the new version of the two-seater sports car, described by Musk as a 'halo' car, will return with new color options.
With its release inching closer, Tesla enthusiasts are anxiously awaiting details on the production version of the new Roadster. Anticipation is high and with Elon Musk himself saying it will be better than the prototype Tesla originally unveiled three years ago, it is only growing.
Now Musk is teasing us even more by announcing the upcoming Tesla Roadster will be offered with new "special colors": "We will have special colors for new Roadster, as we did for the original"
Check out the original colors offered in 2008 below: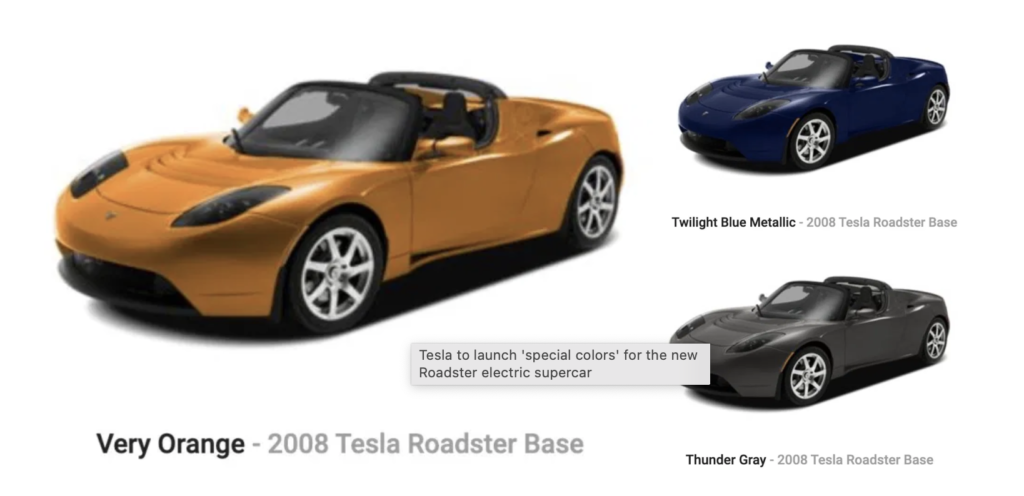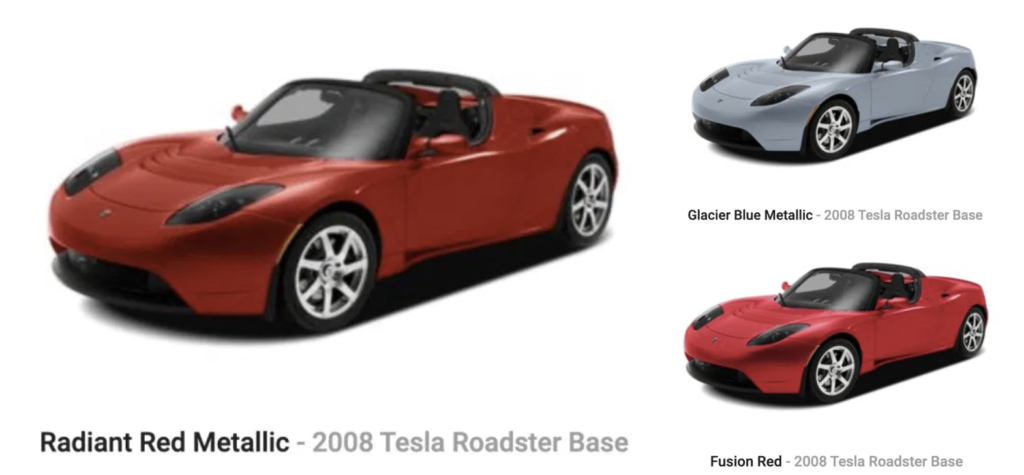 So far, Tesla has only disclosed a red working prototype and a grey model for the new Roadster. With the introduction of new colors, the anticipation for the new electric supercar will surely continue to build: