The rise of interest in electric vehicles is growing rapidly and many car manufacturers are now competing to release the best electric car for speed, range, and high tech features, while combining luxury and sustainability. As of now there may be only a handful currently on sale, but in the next couple years we will see an explosions of new electric vehicles enter the market.  Below we will discuss a few upcoming arrivals we are excited about.
Rivian R1T
Rivian's R1T all-electric pickup truck is one of the most anticipated EVs to hit the market. Its biggest 180 kWh battery gives it a claimed range of 400 miles. In addition to an impressive range, from what the company has released, its off-road capabilities look rather impressive. Due to delays cause by the coronavirus, the new electric pickup truck is expected to go on sale in 2021 with adventure-ready hardware & up to 14.1 inches of ground clearance. It will come to the market with a starting price of $69,000.
Audi E-Tron GT
Although we've only seen the E-Tron GT in concept, Audi has said it will go into production by the end of this year. The four-door sedan comes with a 90-kWh battery and pair of electric motors on each axle, giving it a 0-6 mph time of about 3.5 seconds. The estimated electric driving range will be around 249 miles on a single charge, thanks to the 800-volt charging system that refills 80 percent within 20 minutes. Rumors place its starting price around to pay $75,000 but pricing is still unconfirmed.
Hyundai Ioniq 6
Hyundai recently revealed it will launch a new range of electric vehicles under the 'Ioniq' name, including a new electric saloon car called the Ioniq 6. Inspired by the company's Prophecy concept, the Ioniq 6 was designed to be as aerodynamic as possible. It will be built using the same E-GMP chassis as the new Hyundai Ioniq 5 SUV which should contain enough batteries for it to drive 300 miles between charges. It is expected to come with dual electric motors making it four-wheel drive. No starting price has been released. 
Rivian R1S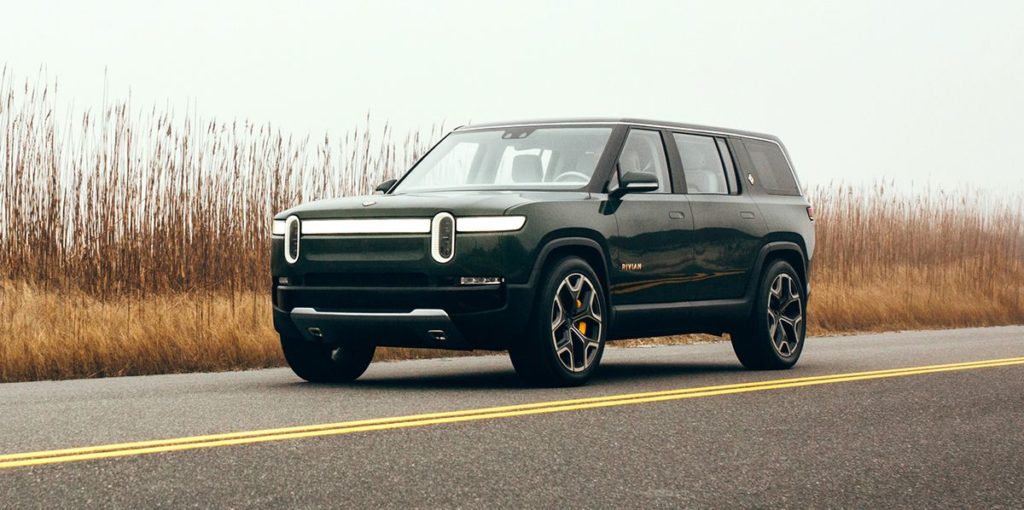 Much like that of its electric brother, the R1T, Rivian's R1S has an expected electric range of up to 400 miles. It's 750 horsepower allows it to achieve a 0-60 MPH in just 3 seconds. Rivian claims the R1S will be able to tow up to 7,700 pounds and is able to wade in water over three feet deep thanks to its air-suspension system. It will be equipped with an all-wheel-drive system that puts a motor at each wheel. Once available for sale, its starting price will land at $72,500 starting price
Lucid Air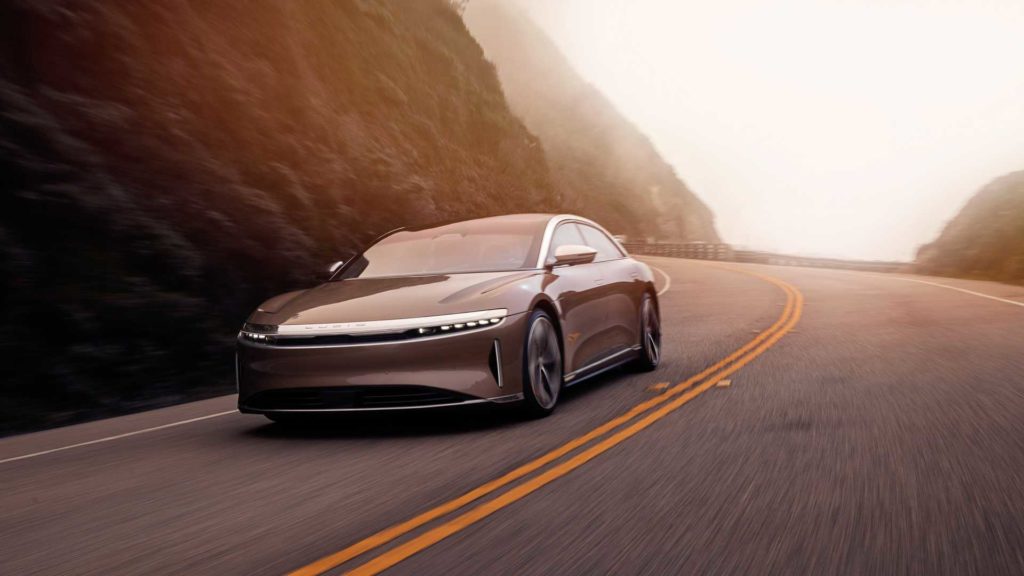 The base Air will be equipped with a 75 kWh battery with rear wheel drive, capable of producing 400 hp, 600 N⋅m of torque and 240 miles of range. The larger Air Grand Touring version will have a 110 kWh battery pack which will provide an estimated 517 miles of EPA range. Lucid Motors said that they expected the Lucid Air to be "the world's most aerodynamically efficient luxury car when it goes into production later this year." It comes with a price range that starts at $80,000 for the base model, and climbs all the way to $169,000 for the Air Dream Edition.