Following his meeting with Tesla CEO Elon Musk where Musk was given the opportunity to test out a VW ID.3, Diess revealed he test-drove a Tesla Model Y.
There has been a lot of speculation around the meeting between the two CEOs. However Diess assured that it was just a friendly conversation between colleagues saying "Just to be clear: We just drove the ID.3 and had a chat – there is no deal/cooperation in the making."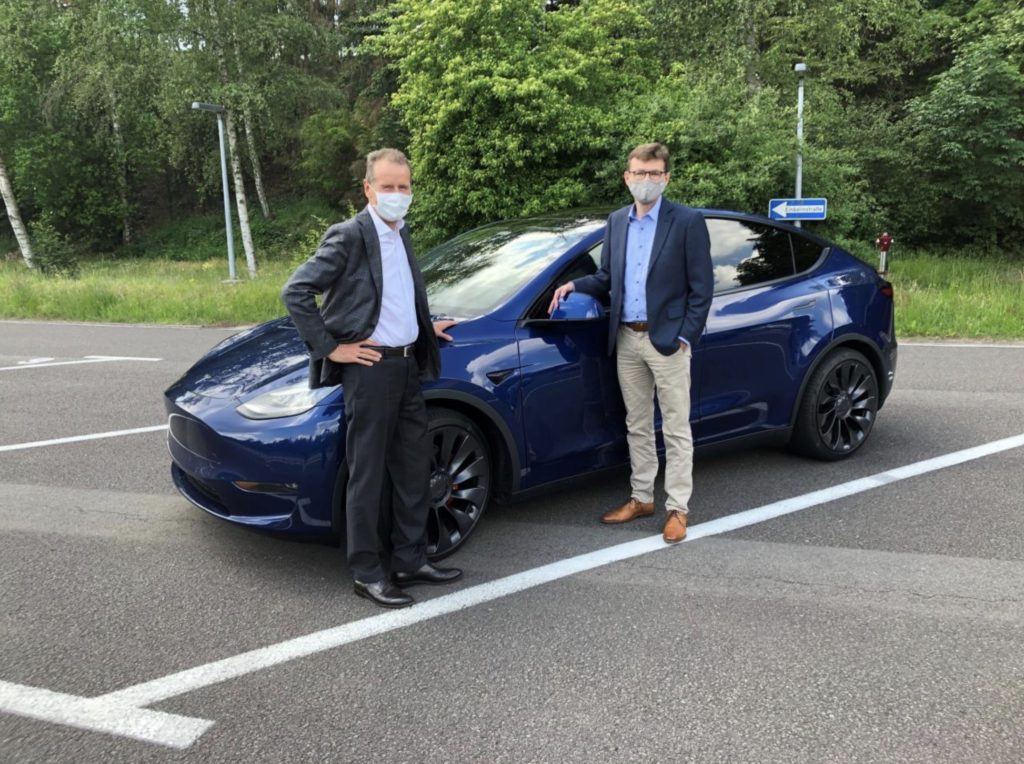 Now we are learning that Diess test-drove a Model Y. "Of course I also tested a Tesla Model Y — with my colleague Frank Welsch. This car is for us in many aspects (not in all!) a reference: user experience, updatability, driving features, performance of the top of the range models, charging network, range" Diess stated. 
Diess also added "Big advantage: Model Y was/is thought through as an electric car — as is the ID.3. Many of our competitors still using their ICE platforms. The result: They aren't getting the best EVs."
The Model Y has a starting price of $52,990. It is allowed up to 316 miles of driving range in the all-wheel drive Long Range model and can be outfitted with a third row of seats for a total seating capacity of seven.