Just a few days ago, Volkswagen put the new ID.3 on sale in Europe. Now a new rental service has been added to the purchase method that customers can hire online without going to a brand dealer. Only the ID.3 1ST Edition, the special launch edition of the model, will be available for rent.
Through the brand page, users will be able to formalize the contract "quickly, conveniently and easily", and if they so wish, they will be able to have the advice of an "ID throughout the process Genius," a specialist in electric mobility from the brand's dealer network that will offer comprehensive customer advice.
This is the first time that the German company has launched a service of this type in Spain. According to Volkswagen itself, its objective is "to simplify processes and offer services that are adapted to the particularities of each customer." Those users who place their orders before September 10 will also receive a series of benefits and assistance; on the other hand, they will become part of the ID.3 1ST Mover Club, which will provide them with personalized attention.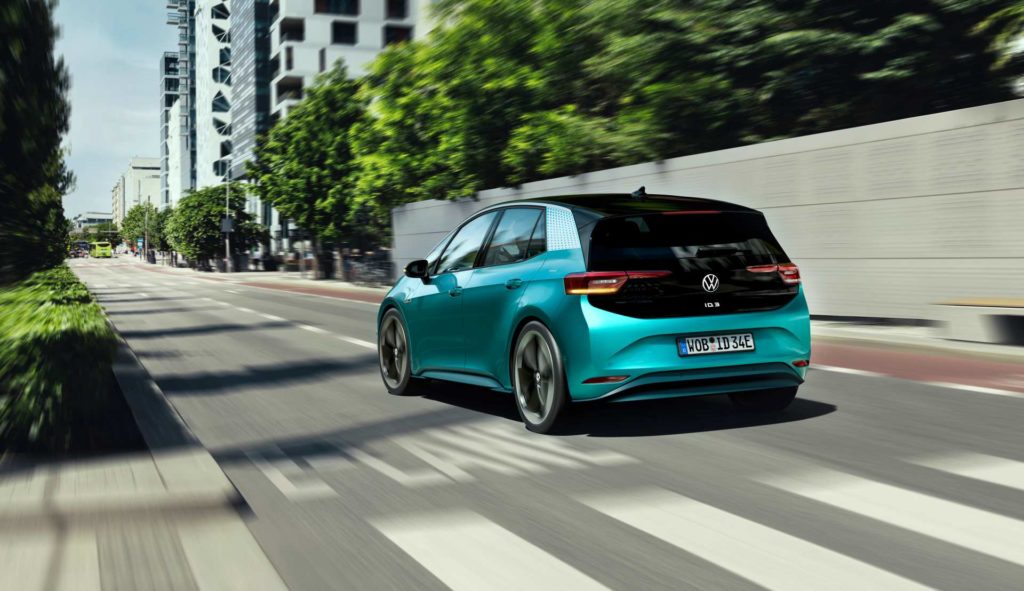 Pedro Mateos, director of the Customer Experience area in Europe, declares in this regard: "Our main objective is to make life easier for our customers and to provide them with experiences that add value to them. With the online hiring of the ID.3 1ST renting we want to adapt to your needs, since most of the clients of the new ID.3 are 'early adopters', people who embrace technology and digitization in all aspects of their lives, and the hiring of the renting of your vehicle should be one of them.
Through our website, they will contact the renting in accordance with the conditions they choose. It will be a process similar to that of any other pay-per-use service like Netflix or Spotify, for example. As a noteworthy note, it should be added that those customers who hire the Volkswagen ID.3 online renting service will benefit from the aid of the Government's MOVES II Plan."
Regarding financing, the press release specifies that when carrying out the operation through MyRenting with Volkswagen Financial Services, the customer will obtain three free monthly installments, as well as one year of free charging (up to a maximum of 2,000 kWh or 600 euros) at IONITY stations and at all charging points attached to the We Charge service.