The arrival of the Tesla Model 3 has had a strong impact on Tesla's sales, which has seen its deliveries skyrocket to a new level. But within this good news, it is necessary to highlight the sharp fall suffered by the Model S and Model X. Two proposals that have seen their deliveries significantly reduced. But this, although it seems disastrous news, is nothing more than the correction of an anomaly that meant that a luxury saloon reached figures usually out of reach.
In the first seven months of 2018, the Model S achieved sales that reached 8,889 units in Europe. For example, a figure that fell to 4,985 units in that period during 2019, coinciding with the arrival of the Model 3, and that has returned to fall to 2,540 units between January and July of this year.
According to these figures, the Model S has seen its sales drop by 49% compared to last year. Something that for most would-be terrible news. But not so much for Tesla.
And it is that these figures place the Model S within the usual numbers of its segment in Europe. For example, we can take a look at the statistics of other rivals, such as the Audi A8, which in all its versions has managed to deliver 4,027 units between January and July 2018. A model that fell to 3,096 units in the same period of 2019, and up to 2,231 units in the first seven months of 2020. 28% less this year compared to the previous one.
As we see, the A8 also suffers a fall and that even though in 2018 it received a renewal with what would already be its fourth generation. On the other hand, the Tesla Model S has been without renovations since its restyling in 2016. With 2020 being the year, a more profound change was expected, and the arrival of the expected Plaid versions, the most radical.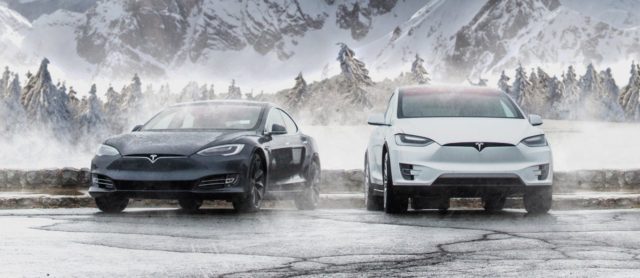 This means that sales of luxury sedans in Europe are not massive sales. Besides, these have been affected by the market's drift towards other options such as SUVs, which are capturing a good part of the new deliveries.
Add to this the wear factor of a model over the years, with a Model S that, except for the small exterior renovation of 2016, continues to have the same approach as its launch in 2012. Something that, despite the patches and the jump advance in qualities, in addition to remote updates, makes his seniority take its toll.
Now the question is whether the Model S will be renewed as it has been rumored for a longer time than usual, or will Tesla keep it a little longer with updates to its propulsion system and batteries, to end its useful life and not continue with sales in a few years. Something that would allow it to free up space to accelerate the sales of the Model 3, Model Y, and the future compact.