This past week, the first all-electric SUV from Cadillac was taken to the streets before its initial production scheduled for 2022. An image of a Cadillac Lyriq prototype testing was released yesterday by a Cadillac executive.
In August of last year, the luxury electric SUV was revealed during a digital event held by the automaker. The Cadillac Lyriq is the first 100% electric from the luxury brand under General Motors and the first General Motors model to use the BEV3 modular platform as well as the Ultium modular battery system.
Upon its unveiling, Cadillac announced the Lyriq would come with a capacity of 100 kWh and a range of more than 300 miles under the American EPA approval cycle. The model was slated to be able to charge 19 kW of power in alternating current, while in continuous, it would exceed 150 kW. More recently we learned that the Lyriq will also be equipped with a next-generation augmented reality heads up display (HUD).
GM later confirmed that production of the luxury electric SUV would be housed at its assembly plant in Spring Hill, Tenesee after transitioning the facility to support it.
A luxury SUV that when presented caught the eye of many, not only for its beautiful design, but for the specs that the automaker is promising. Now, with production set to begin next year, it appears that Cadillac is one step closer to bringing the Lyriq to the public.
Vice President of North America Sales, Service & Marketing, Mahmoud S. posted a picture of a Cadillac Lyriq prototype road testing via LinkedIn, where he shared that the Cadillac Lyriq is still on track for production next year as well as the progress the company has made throughout this journey so far: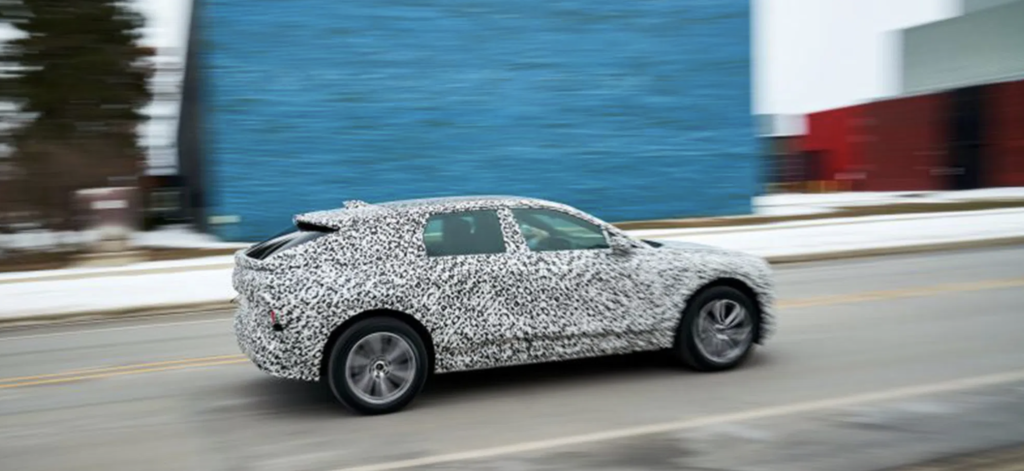 "Today I'm excited to share an important milestone in Cadillac's journey to an all-electric future. Pre-production testing for LYRIQ, the brand's first all-electric luxury SUV, is underway at General Motors' testing facilities in Michigan.
Back in November 2020, Mary Barra announced that LYRIQ, Cadillac's first all-electric vehicle, would go into production in the first quarter of 2022, just about 12-months from today.
Now with prototypes on the ground, our incredible engineering team is hard at work fine tuning LYRIQ to ultimately deliver a truly extraordinary SUV. One that plants the cornerstone for Cadillac's all-electric future."
Straight from the horses mouth, Cadillac has begun pre-production testing on Lyriq prototypes in Michigan.
Although there is no confirmed price for the Cadillac Lyriq yet, President of General Motors North America, Steve Carlisle told Automotive news last year: "This car will need to be priced similar to how the industry prices midsize lux SUVs today, maybe a slight premium at the outset. It's a price that won't be high five digits. It won't start with a seven and it won't start with a six." For right now, all we know is it will start below $60,000 lining it up to compete directly with models like the Tesla Model Y compact SUV and Model X midsize SUV.