Dutch EV startup, Lightyear, has announced its largest funding round yet which closed at an impressive $48 million. The news came via a press release today and is Lightyear's largest financing to date. The funds will be used to support the company in bringing its Lightyear One exclusive series cars to customers.
Lightyear was founded in 2016 and specializes in solar panel roofs. Lightyear has aimed its focus towards minimizing grid dependency and the need for charging. More recently, the EV manufacturer launched its first driving prototype, the Lightyear One.
According to its press release, Zero Point Holding B.V. was a key player in Lightyear's new funding. The funds acquired through this latest funding round will be used to accelerate customer deliveries of the Lightyear One to hopefully the end of this year.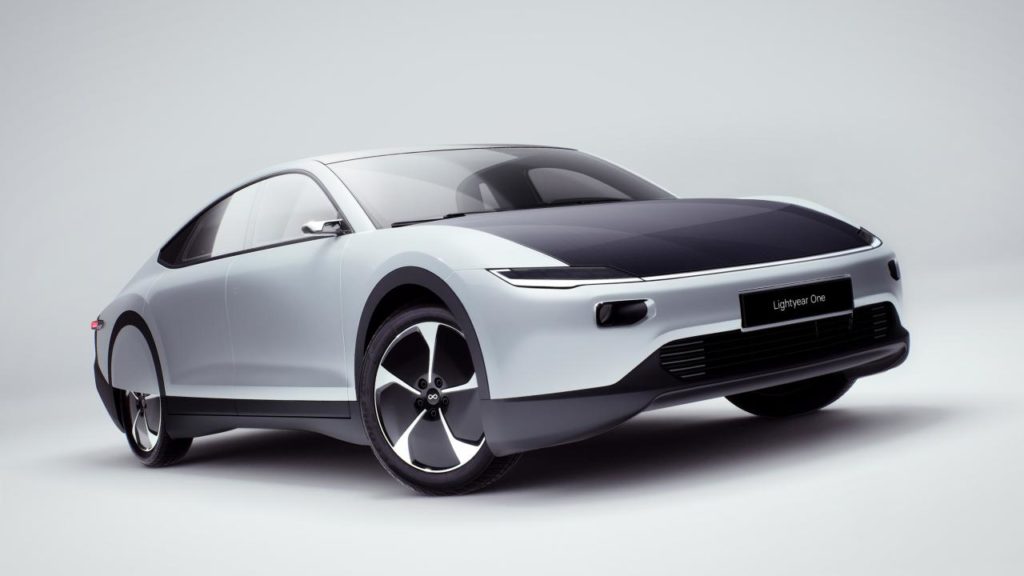 Unlike most upcoming and existing EVs, the Lightyear One's simple design is sans all unnecessary elements including touchscreens that can draw power from the battery pack. With this, the Lightyear One can collect power from its entirely solar roof. The exclusive EV will have a range of 440 miles and an average driver in San Francisco can recharge up to 80% using its own solar roof, according to Lightyear.
CEO and cofounder of Lightyear, Lex Hoefsloot, said about the funding round: "This funding round will help us accelerate towards the first deliveries at the end of the year. We are grateful for the support of all the individual investors and happy to welcome them as ambassadors to our mission."
In addition to the secured funds, the release also states that Lightyear is continuing to seek additional financing to support the development of its next model. A model that Lightyear plans on offering as a mass-market vehicle, whereas, the Lightyear One will come as an exclusive series model that will have less than 1,000 units produced.
Lightyear believes that its new $48 million investment shows the potential and trust for the solar car market as well as Lightyear's in-house technologies: "Lightyear is on a mission to make clean mobility available to everyone, everywhere. Lightyear develops electric cars with an energy-efficient design and integrated solar cells. This allows motorists, depending on the climate, to drive up to twenty thousand kilometres (~12,400 mi) per year on the power of the sun."
The next step for the EV manufacturer is to select a production partner for the Lightyear One which they are apparently in the final phase of. Lightyear has stated that it plans to start with a high-dollar, low-volume car, with hopes that initial sales will help accelerate production, thus allowing them to offer a less expensive mass-market vehicle.
As mentioned above, the Lightyear One will in fact be a high-dollar vehicle starting at $165,000. Hopefully with the additional funding it seeks, Lightyear will be able to develop and produce an electric vehicle for a wider market. For now, we don't have any details on what Lightyear's new EV will offer, but we can definitely expect to see a more budget-friendly option from the EV manufacturer should the funding be obtained.