Elon Musk sat down with Joe Rogan for an episode of the comedian's podcast, The Joe Rogan Experience. Musk and Rogan touched on multiple subjects, electric vehicle related and not, including the expected capacity of Tesla Semi's battery pack. With the start of production within reach, we are now learning it will be powered by a smaller battery pack than anticipated.
Tesla unveiled its plan for an electric semi-truck in 2017. When presenting the Tesla Semi, the automaker announced two options capable of over 300 and 500 miles of range on a single charge. With a price of $150,000 and $180,000, respectively, its efficiency was sure to lessen the blow of the price. The Tesla Semi, with a full load, is expected to have an efficiency of less than 2 kWh per mile, making its operation costs worth the hefty price tag.
With the numbers and ranges Tesla is boasting when it comes to its electric Semi truck, speculations pointed towards battery packs between 600 kWh and 1 MWh. However, we are learning now, that that may not be the case.
During the interview with Joe Rogan, Tesla CEO Elon Musk revealed the Tesla Semi will have a battery pack around 500 kWh. Musk stated: "You want something in the order of probably a 500 kWh pack. What we have in the Model S and X is a 100 kWh pack and probably something like a 500 kWh pack in the Tesla Semi."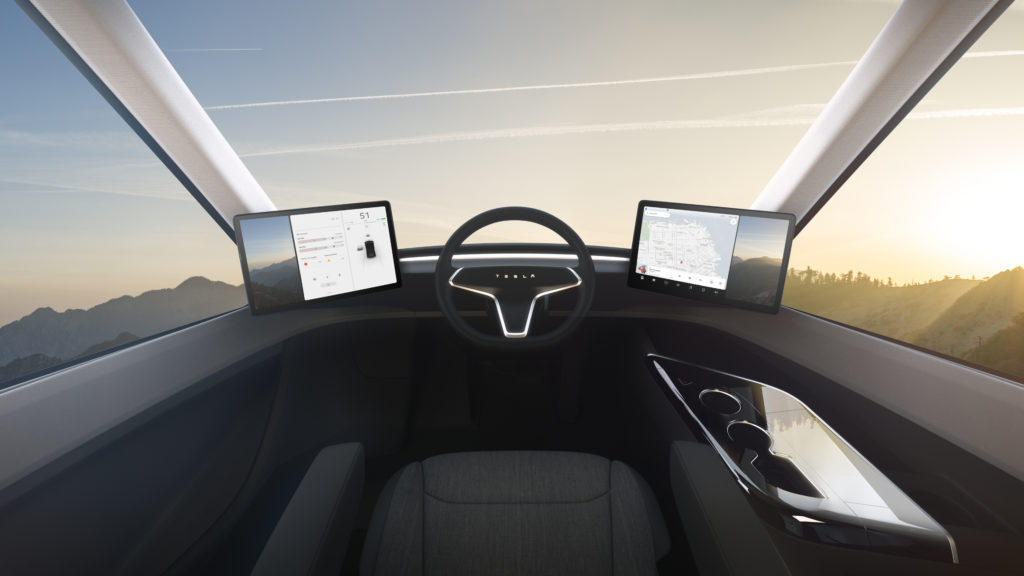 Musk did however note that the longer range version would be coming late, leading us to believe he was talking about the 300-mile range version.
Rogan then asked Musk about Bill Gates' comments regarding  battery-electric trucks not being viable. Musk explained that adding the weight of a 500 kWh battery pack is not a problem and is definitely not a "game-changer" when it comes to the truck's mass. Musk continued saying this is especially if you are using a structural battery pack like Tesla unveiled during its Battery Day event last year. Tesla plans to integrate the battery pack with its new 4680 cells into a structural part of the vehicle's chassis.
Tesla Gigafactory Texas is expected to house the production of the Tesla Semi, at least at first. There has been some speculation that Tesla is also preparing for production of the electric Semi at Gigafactory Nevada. Production of the Tesla Semi is expected to begin small volume production later this year, and may possibly see some deliveries before the year's end.
Check out this video of a Tesla Semi prototype during a recent sighting by clicking here.