Even though 2020 has been truly difficult for European manufacturers due to the COVID-19 crisis, electric vehicles' sales have continued to flourish during the pandemic. The best example is found in the Renault Group, which has experienced a significant decrease in its thermal range and has doubled its electric cars' sales compared to 2019.
Thus, the French manufacturer has led the European market with 115,888 electric vehicles sold. The best-seller ZOE contributed 100,657 units, representing a year-on-year increase of 114%. This is the first time that an electric car exceeds the barrier of 100,000 units per year.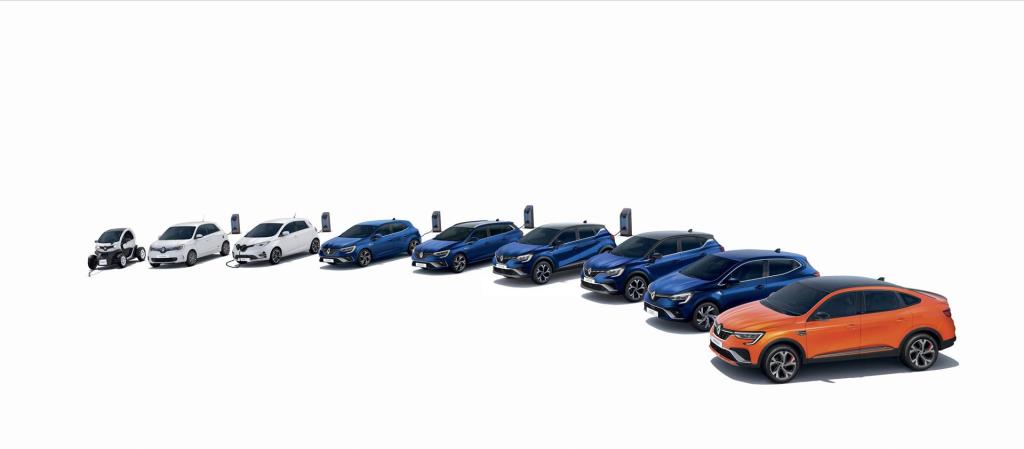 Even though the ZOE ended the year as the best-selling electric car in Europe, we must not lose sight of the fact that Renault will have new models in 2021 that could steal some prominence. In addition to the already known Twingo Electric, the French group will also launch the Dacia Spring, a low-cost model that promises to revolutionize the old continent.
Also, in the autumn, the firm plans to present the electric Megane, a model that, although it will not go on sale until early 2022, will probably steal many sales from the veteran utility, thanks to the use of the modular platform CMF-EV of the Alliance which will be a more competitive product against rivals of the latest batch.
Nor can we forget the important rollout made with the E-TECH range of hybrids and plug-in hybrids, which will allow the company to stand up to Toyota and complete its offer of electrified vehicles. Currently, the E-TECH family consists of six models: Clio E-TECH, Captur E-TECH, Arkana E-TECH, Captur E-TECH Plug-in, Megane E-TECH Plug-in, Megane Sport Tourer E-TECH Plugin.
"The Renault Group aims to regain its competitiveness. We prioritize profitability over sales volumes, with a higher net unit margin per vehicle in each of our markets. The first results are already visible in the second half of 2020, especially in Europe, where the Renault brand is advancing in the most profitable sales channels and reinforces its leadership in the electricity sector," said Luca de Meo, CEO of the company.