A few months ago, Volkswagen unveiled an exciting initiative through which the German driver Rainer Zietlow and his co-driver Dominic Brüner would travel more than 12,000 miles throughout Germany with a pre-production unit of the Volkswagen ID.3 Pro S, the variant more capable of the compact electric offering (77 kWh capacity battery, 342 miles).
The itinerary to be covered included around 650 fast-charging stations with powers more significant than 60 kW. With this test, in addition to demonstrating the enormous versatility of the model, Volkswagen also wanted to show the functionality of its We Charge service and how widespread the German public charging network is already.
This promotional tour has finally come to an end after two months (precisely 65 days), and 18,142 miles traveled. Volkswagen has also managed to set a world record, as this has been the most extended trip with an electric vehicle ever made in the same country.
"An inquisitive nature and many questions about e-mobility were two constant companions on our tour, especially at the fast-charging stations and the many dealerships we stopped at during the ID.3 tour of Germany. The charging infrastructure is already relatively well developed today.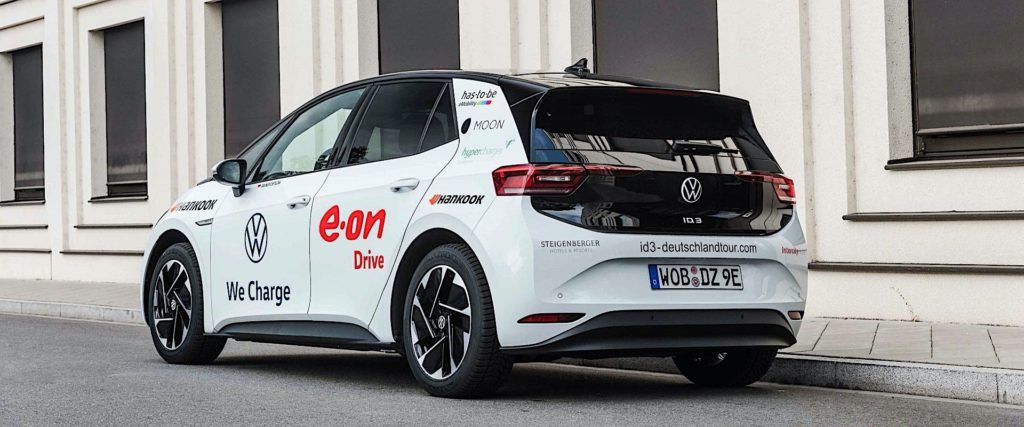 Six hundred fifty-two stations were We Charge compatible. However, in some places, there is still potential for improvement; for example, some charging stations are located off the marked paths or are poorly lit at night," Zietlow said after completing the trip. Volkswagen, for its part, has declared to be very satisfied with the results.
"Not only the charging stations but also the Volkswagen ID.3 proved that electric mobility in Germany is efficient and suitable for everyday challenges. On average, the test vehicle consumed 19 kWh for every 62 miles traveled during this marathon, while the longest unloaded stretch was 260 miles."