A Volkswagen ID.4 was spotted on the road in Phoenix, Arizona. The photo was shared on the VW ID Talk forum by user Wimbledon who managed to snap a picture of the crossover SUV in the wild.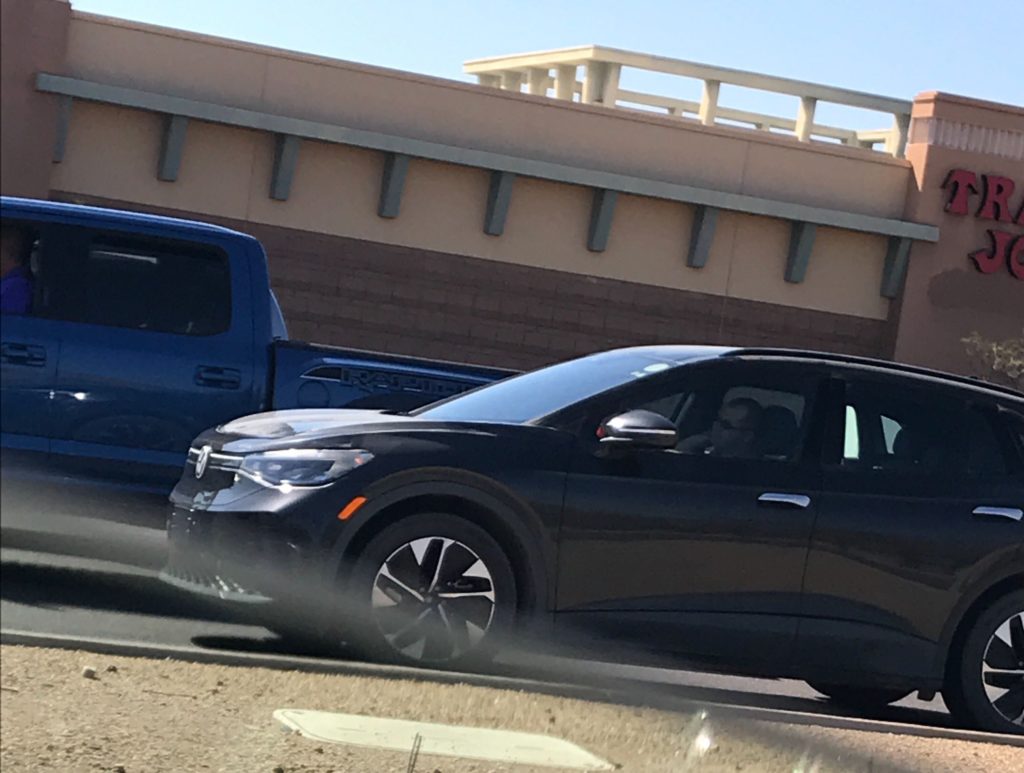 Volkswagen's all-new ID lineup of all-electric vehicles recently began its launching with the first two being the ID.3 and ID.4. Although the ID.3 compact hatch won't make its way to the US, the ID.4 will have a chance to succeed on the North American market.
The ID.4 debuted for the U.S. market exactly one month ago today and now we are seeing the first photo of one in the states. It comes to the market with a starting price of $39,995 and they are eligible for the full $7,500 federal electric car tax credit. Without an EPA evaluation, Volkswagen promises a range of "around" 250 miles. Furthermore, the 2021 Volkswagen ID.4 comes with 3 years of unlimited charging at Electrify America DC Fast Chargers at no additional cost.
According to some lucky Volkswagen ID.4 reservation holders, deliveries of the 1st Edition models that have been imported from Germany are expected to begin in the U.S. between December 17 and 24. If you were thinking of reserving one, think again as they are already sold out.