In the automotive world, leaks of news and technical details of models that have not yet been launched on the market or even presented are the day's order. On this occasion, the leaks' victim has been General Motors, which has seen how an image of the platform used in the GMC Hummer EV electric pick-up ended up on the Internet.
This image shows that the massive battery pack of the truck will be located between the axles. According to the previously disclosed information, the new model will have 24 modules distributed over two cell floors, a solution already seen in models such as the second-generation Tesla Roadster or the Rivian R1T and R1S.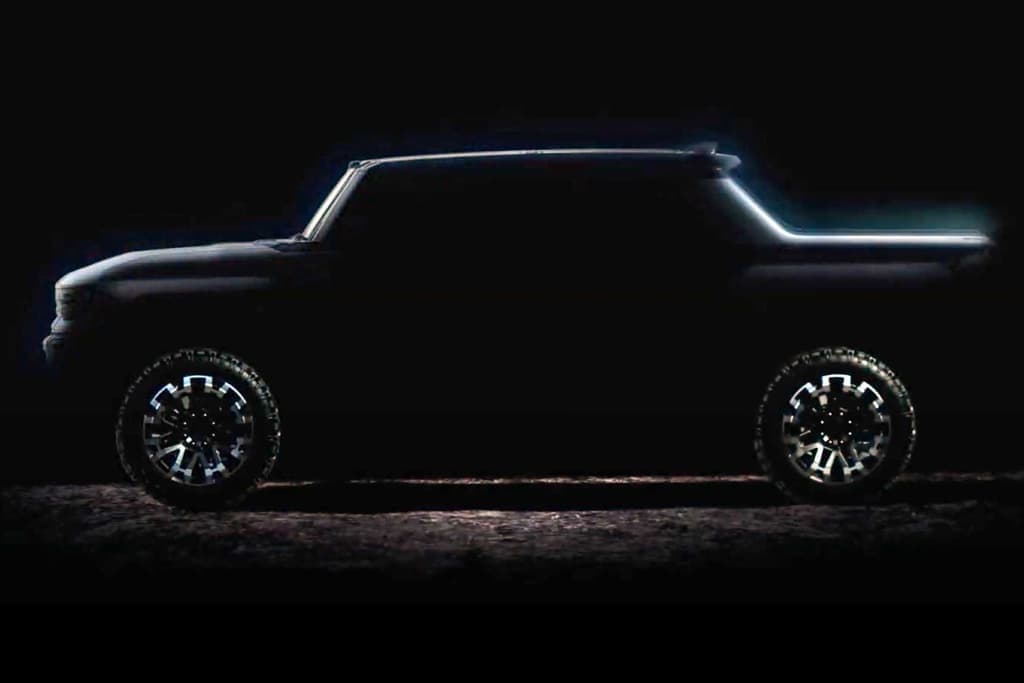 As you would expect, the electric motors are located on the axles, so even though there will be no physical connection between the front and rear wheels, the vehicle will enjoy the all-wheel drive. It should also be noted that the elaborate 16-spoke wheels seen in the illustration are fitted with off-road tires, which leads us to believe that the model will have excellent off-road capabilities.
The GMC Hummer EV will be available in single-engine (on the rear axle), two-engine (one on each axle), and three-engine (one on the front axle, two on the rear axle) versions, the latter configuration being capable of giving the vehicle a total power of 1,014 CV (764 kW) and a devastating torque of 15,592 Nm, being able to do the 0 to 100 km/h in about three seconds.
Equipped with Ultium modular batteries developed jointly by General Motors and LG Chem, the model will have a 200 kWh pack in its most capable version, which will allow it to exceed 400 miles autonomy under the strict American EPA homologation cycle. It will also have an 800-volt electrical system that will enable it to access ultra-fast loads of 350 kW of power in direct current.
In addition to an electric pick-up, General Motors is also developing an electric SUV for the reborn Hummer brand, which, unlike in the past, will not be a completely separate firm, but a sub-brand of GMC. GMC Hummer products will be more luxurious and technological than those in GMC's standard range, a differentiation similar to what existed before between Citroën's C and DS lines (before DS became independent).