According to new reports, Volkswagen is considering selling Bugatti to Rimac. In exchange, VW will receive a bigger stake in the Croatian car manufacturer.
The UK's Car Magazine reports "VW Group is on the verge of offloading Bugatti to Croatian electromobility powerhouse Rimac Automobili. Bugatti — the luxury brand best known for today's 16-cylinder hypercars and its pre-WWII automotive masterpieces — will likely be transferred to Rimac via Porsche, in exchange for a bigger share in Europe's answer to Tesla. Sources say VW executives approved the deal last week, but it has yet to be signed off by the supervisory board."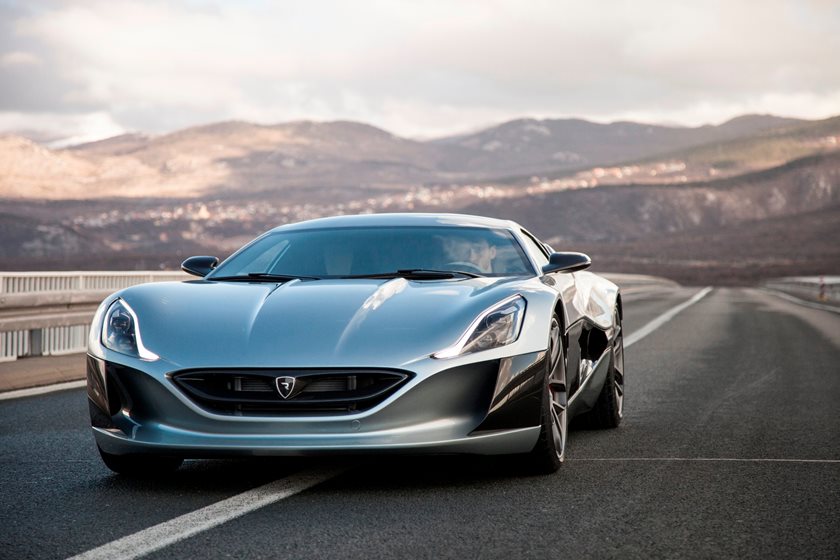 Rimac is best known for its all-electric hypercars, especially the Concept_One (pictured above) and more recently the new Concept_Two or C_Two. In addition to the company's hypercars, it has also become a supplier for EV components for names like Aston Martin and Koenigsegg.
After Porsche announced that it was investing in Rimac last summer, it has been working with the German automaker to help electrify its vehicle lineup. Now we learn that Volkswagen, which owns Porsche, is considering selling Bugatti to Rimac making their collaborations even tighter. No companies involved provided comments.