The SUV sector is in full swing in the main world markets (Europe, the United States, China…), something that of course also affects the niche of electric cars: battery-powered models that have been presented in recent years.
The D-SUV segment (midsize or family SUVs) will be the first to become massively electrified. Larger than B-SUVs (urban SUVs) and C-SUVs (compact SUVs) but smaller than E-SUVs (executive SUVs) and F-SUVs (SUVs). This sector today offers manufacturers an ideal cost ratio. They are expensive enough to be profitable but, "affordable" enough to have a level of sales elevated to make an all-in in the electric car sector.
What will be the electric D-SUVs that will flood the market in the coming years? We leave you with a compilation of 25 models made up of both vehicles already for sale, and those that will be launched in the short term.
Alpine AS2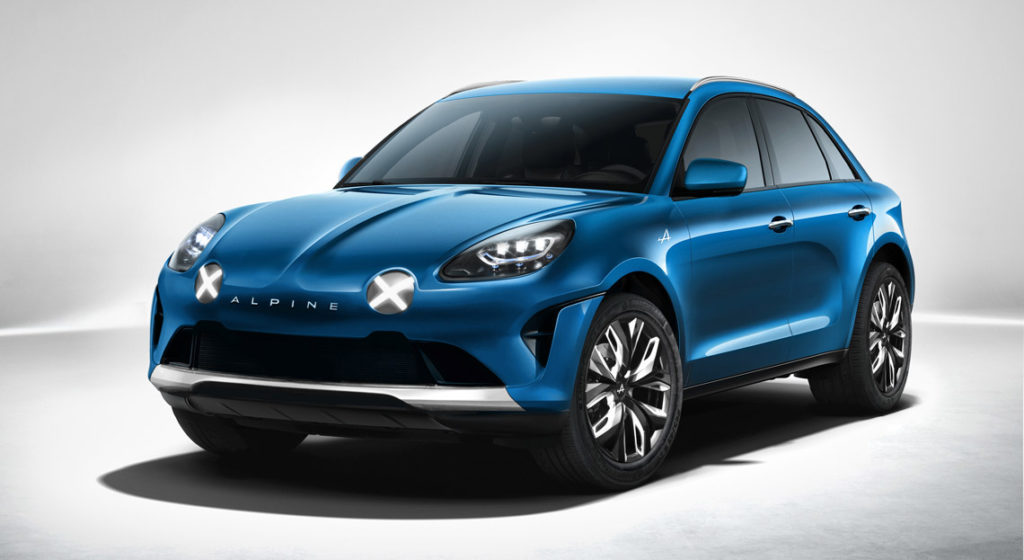 Alpine's second model, Renault's recently revived sports brand, will be a battery-powered SUV developed to compete against the second-generation Porsche Macan, which will also be electric. Although this project was temporarily frozen last year, the Renault Group has recovered it to promote the Norman firm and consolidate it as a highly attractive alternative within the competitive premium market.
Based on the modular platform CMF-EV of the Renault-Nissan-Mitsubishi Alliance, this sporty cut model will try to contain its weight to the maximum to achieve first-class performance and outstanding efficiency. Thus, it is highly likely that it uses a structure formed partially or entirely of aluminum, following in the footsteps of the sporty A110. The only model that Alpine currently has in its range.
Aiways U5
The first Aiways model will be a 4.68 meter long SUV that will go on sale this year in Europe. The SUV will boast a front-wheel-drive configuration and will have an electric motor of 191 hp (140 kW) and 315 Nm of torque. Also, it will have two battery packs: one of 63 kWh that will allow it to reach 370 km WLTP of autonomy, another of 83 kWh with which it will achieve about 460 km WLTP. On the other hand, it will have fast charging in direct current, with which it will recover 80% of its autonomy in 40 minutes.
Aiways U6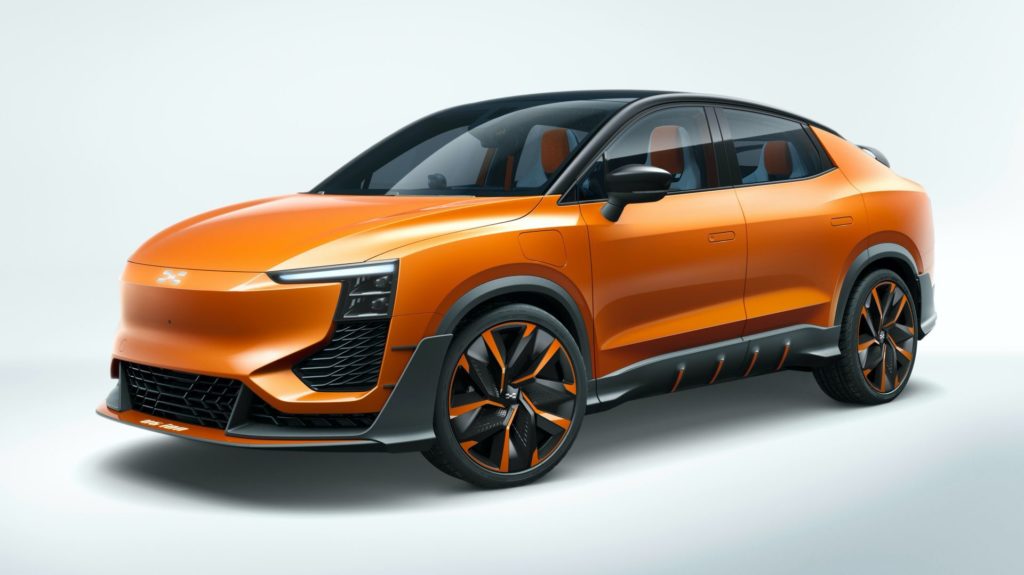 Although its date of arrival on the market is still unknown, Aiways recently confirmed the development of the U6. It will be broadly a "coupe" version of the U5, which will be differentiated by a specific front and by a rear endowed with a drop in the very pronounced roof. Something that possibly gives it higher aerodynamics than the model from which it will derive.
While the vehicle will most likely "reuse" the U5's powertrains, it may have more powerful variants for marking distances with its younger brother. At the level of equipment and driving assistants, both cars should be broadly identical.
Audi Q4 e-Tron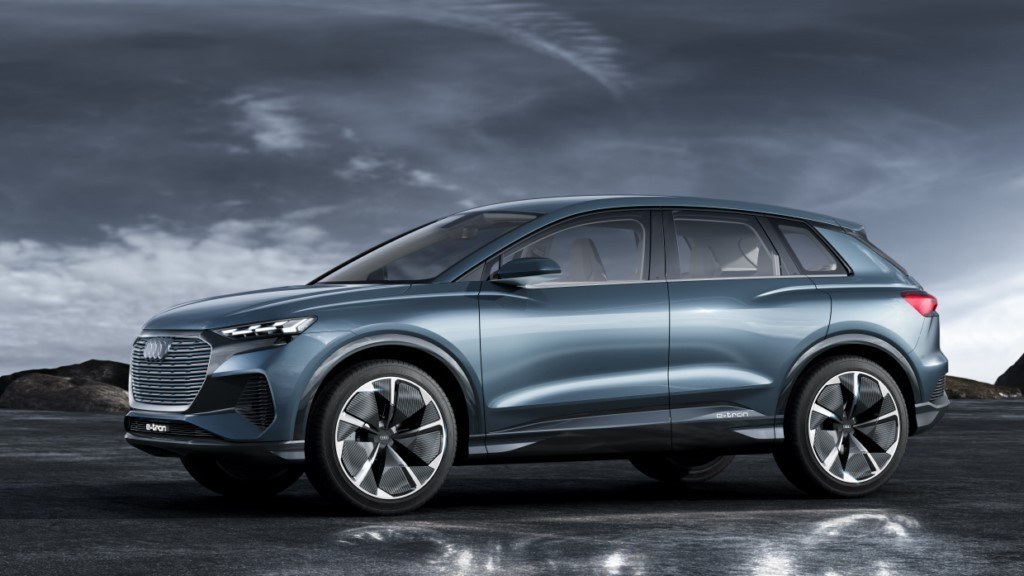 The most affordable electric Audi will hit the market in 2021 and will build on the Volkswagen Group's MEB modular platform. This model will be a kind of "premium" version of the Volkswagen ID.4. A model with which it will initially share an assembly line at the German factory in Zwickau.
On a mechanical level, both models will be practically identical, so we can expect the Q4 e-Tron to be offered with both rear-wheel drive and all-wheel drive. All in all, you could forgo the ID.4's high-end access battery (55 kWh), settling for the 62 kWh and 82 kWh packs. The latter of which will provide you with a range of about 500 km WLTP. Another differential aspect will be its capacity to charge 150 kW of power in direct current, as well as its highest quality and luxury cabin. Also, it could have a coupe version with the last name Sportback.
BMW iX3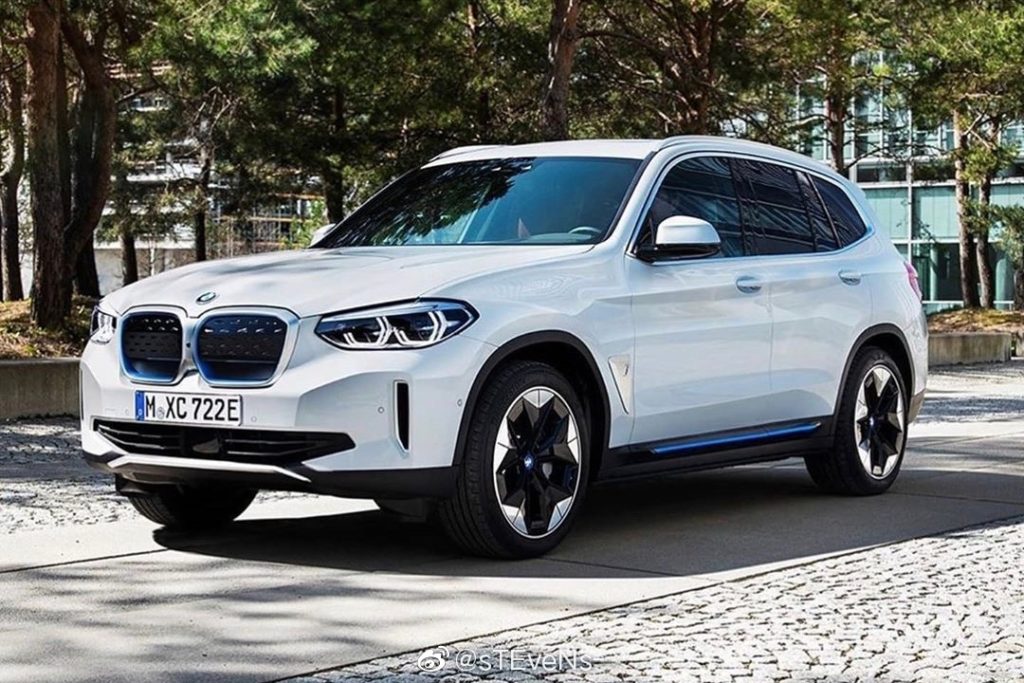 The electric version of the popular X3 will be presented this year, being manufactured in China for the entire world (although it will not reach key markets like the United States). This vehicle will be the first new-generation electric BMW (not counting the MINI Cooper SE), debuting the electric version of the CLAR modular rear-wheel-drive platform (known as CLAR-E).
The BMW iX3 will have a power of 286 hp (210 kW) and a 70 kWh capacity battery made up of NMC 811 cells. According to the calculations of the Bavarian firm, the autonomy of the electric SUV will exceed 440 km WLTP, something that will be possible thanks to its high efficiency. Its starting price is expected to be relatively affordable, making it more competitive than other premium rivals in the electric D-SUV segment.
Ford Mustang Mach-E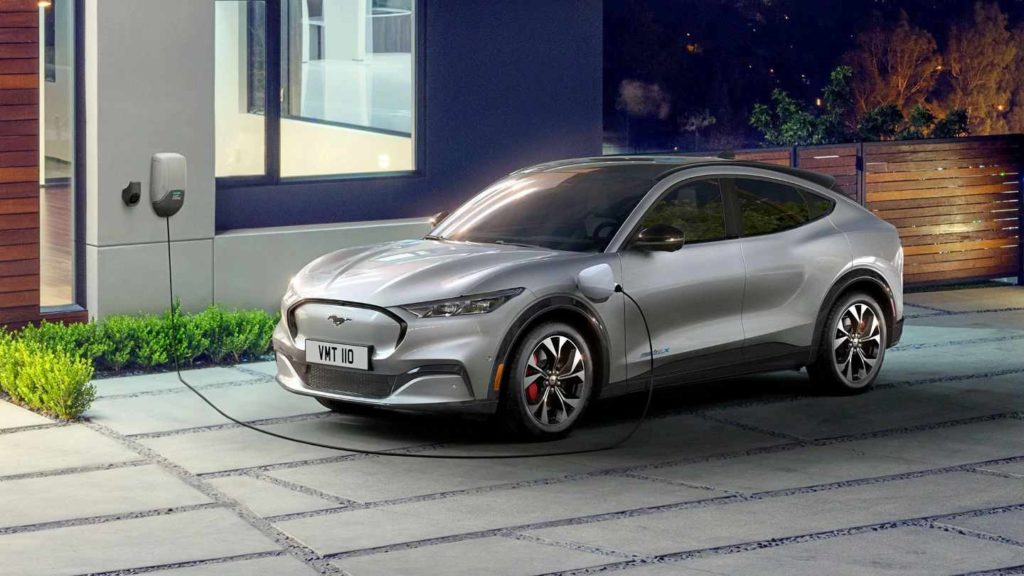 The Mustang Mach-E will go on sale later this year with two batteries (the Standard Range, 75.7 kWh; and the Extended Range, 98.8 kWh), both with liquid cooling and L.G. Chem cells. You can choose between two mechanical configurations, RWD rear-wheel drive and AWD all-wheel drive. Therefore, four battery and powertrain combinations (SR RWD, SR AWD, ER RWD, ER AWD) will be offered, to which should be added the G.T. variant. This will combine the highest capacity battery and the all-wheel-drive system with superior power.
Fisker Ocean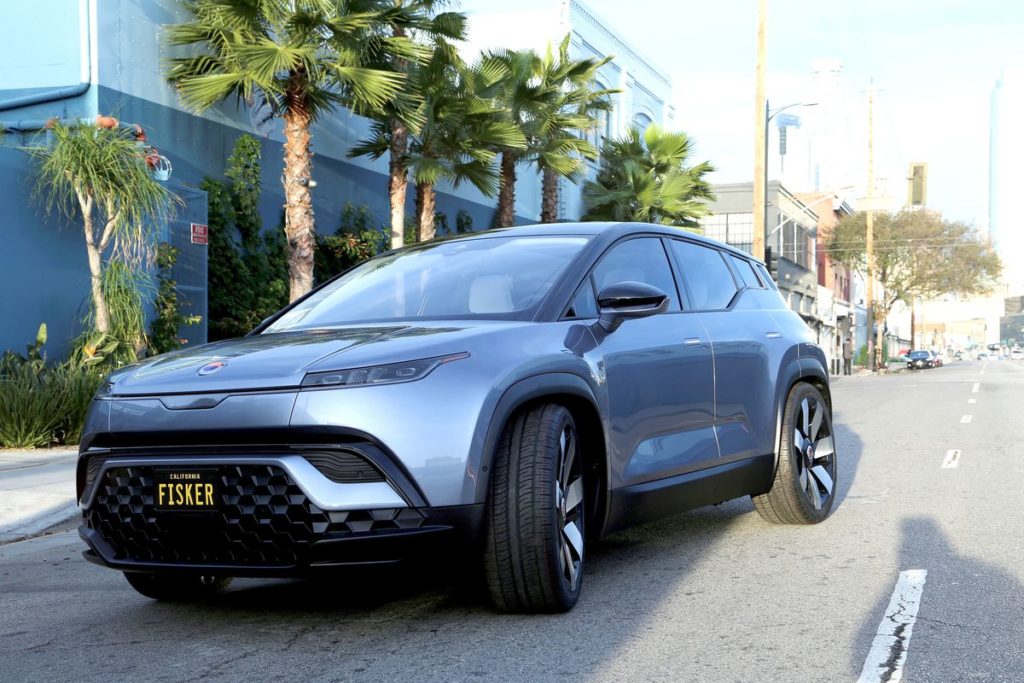 Fisker's first production model since the failed Karma will be the Ocean. A premium SUV that will have a starting price of $37,499 (although it will also be available through a flexible leasing contract for $379 a month with maintenance included, being the maximum annual mileage of about 48,000 km). The first units of this vehicle, which can already be reserved after a refundable deposit of $250, will arrive at the end of 2021 to their owners.
The model will be available in two-wheel-drive and four-wheel-drive versions. Making it able to do 0 to 60 miles per hour (0-96.6 km/h) in just 2.9 seconds in its most potent variant. The battery for its part will be 80 kWh of capacity, which will give it a range of about 480 km under the realistic American EPA approval cycle. Also, it will have a sunroof that will allow adding 1,600 km of annual autonomy.
Infiniti Q.X. Inspiration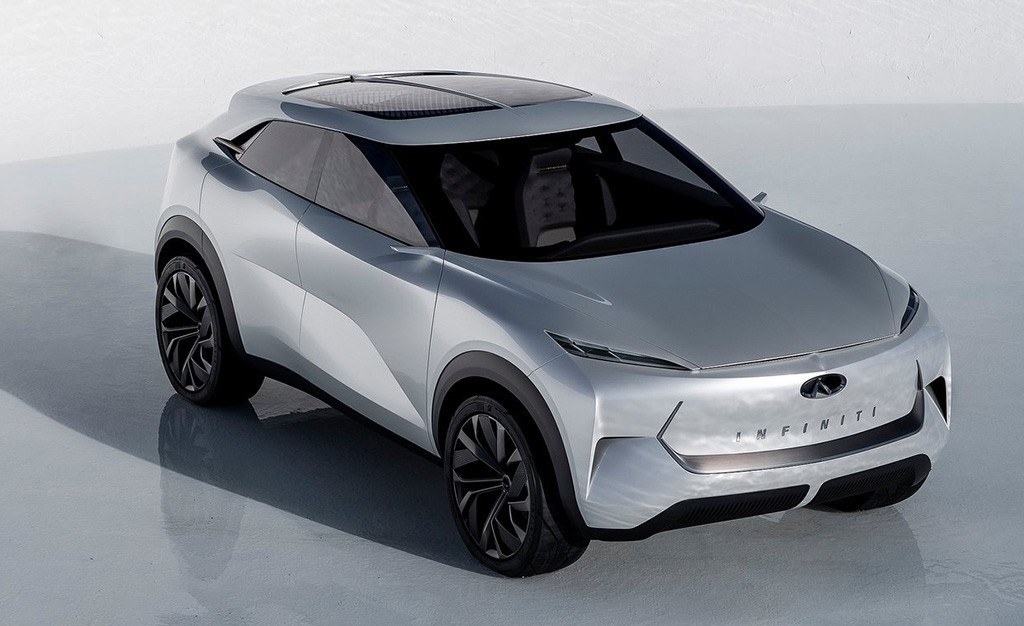 This model, based on the CMF-EV modular platform of the Renault-Nissan-Mitsubishi Alliance, will derive directly from the Nissan Ariya. It will be distinguished by a sportier design and a more luxurious interior.
It is expected that from a technological point of view the vehicle has the same advances as the Ariya. Therefore, it will make use of both the intelligent all-wheel-drive system e-4ORCE and the autonomous driving assistant ProPILOT 2.0. This will add to the current fully automated lane changes on the highway. An advance that until now only offered the Autopilot of Tesla.
Jaguar I-Pace
The world press has highly praised this British SUV with a sporty character for its performance and dynamism. Also, its streamlined and streamlined silhouette marks distances with the rest of its rivals, who bet on bodies of more voluminous design.
Equipped with a 90 kWh battery the SUV is capable of a range of 470 km WLTP. It has a power of 400 hp and an advanced all-wheel-drive system. This allows it to make a 0 to 100 km/h in just 4.8 seconds. Additionally, you can access fast charges in direct current at 100 kW allowing you to regain 80% of your range in 45 minutes.
Jeep «Cherokee E.V.»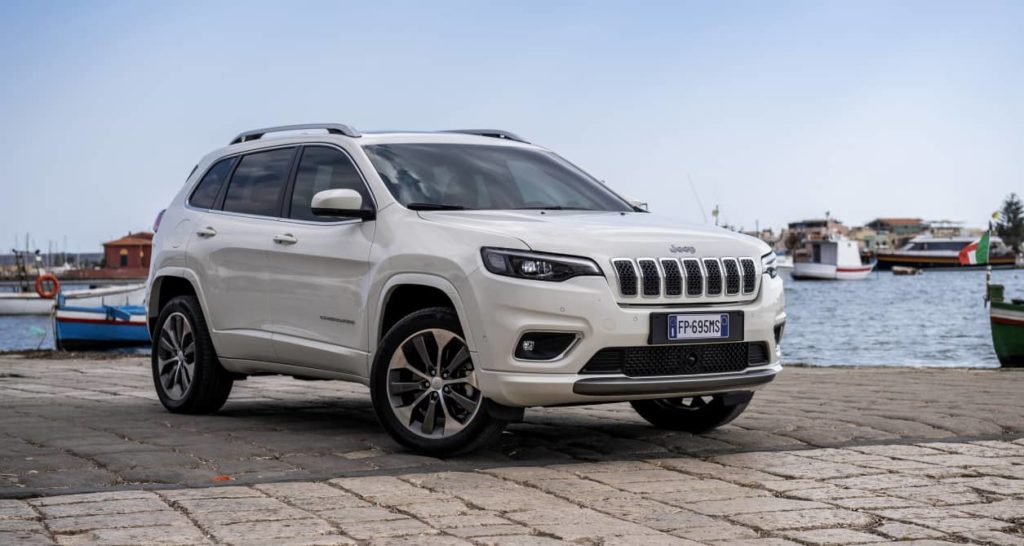 A couple of years ago, Jeep confirmed its goal to launch a total of four 100% electric models by 2022. These vehicles will be located in segments B, C, and D. This leads us to think that at least three of them will be electric versions of Renegade, Compass and Cherokee. The brand's most popular SUVs.
At the moment, the technical data of this model is unknown. However, it may make use of the electrical technology that the FCA group (FIAT-Chrysler) recently acquired from Faraday Future. Being a model projected before the merger between FCA and PSA (Peugeot-Citroën, Opel), it seems unlikely that it will use the French group's e-EMP2 platform.
Maserati «Baby Levante»
In 2021, Maserati will launch an SUV located below the current Levante, which will have the objective of facing the ambitious second-generation Porsche Macan. Although the model will be available in thermal versions, the jewel in the crown will be the 100% electric variant.
Sitting on the Giorgio EVO platform, this model could have an 800-volt electrical system, which will give it high efficiency and the ability to access ultra-fast loads. You could also equip an e-AWD smart all-wheel-drive system with torque vectoring.
Mercedes-Benz EQB
Although Mercedes-Benz considers its GLB model as a compact SUV, the truth is that at 4.65 meters long, it fully enters the D segment regardless of whether it uses the A-Class/CLA/GLA platform. This will also apply to its 100% electric version which will hit the market under the name EQB.
Compared to the current EQC, located in the same category, the EQB will bet on a somewhat more affordable starting price. This will result in a less powerful powertrain, more discreet performance, lower category finishes, etc. However, in exchange, it will offer a spacious cabin with up to seven seats, which will make it a much more familiar and practical option.
Mercedes-Benz EQC
This model of premium cut and 4.76 meters long shares a platform with the GLC thermal SUV. It is distinguished by a specific body with a more elegant and clean design. Your main claims? A high-quality cabin, unflappable ride comfort, and top-notch performance thanks to its 408 hp powertrain and 4MATIC all-wheel-drive system.
The vehicle is equipped with 80 kWh batteries, thanks to which it is around 416 km of autonomy under the European WLTP approval cycle. Also, you can access fast loads in the direct current of 110 kW of power, being able to go from 10% to 80% of autonomy in just 40 minutes.
MG Marvel X
After the success of the Z.S. E.V., the British MG (belonging to the Chinese giant SAIC) has decided to launch another electric SUV. The Marvel X, a model sold so far in China under the Roewe brand (for international markets SAIC has decided to entrust their marketing to M.G., a firm better-known thanks to its long history). Although the MG Marvel X will initially be sold in India, its arrival in Europe in the near future is not ruled out.
This SUV has a 52.5 kWh capacity battery pack, as well as three electric motors (all-wheel drive) that give it a combined power of 302 hp and a torque of 665 Nm. In China, a more basic version is also offered with two rear engines (rear-wheel drive), 186 hp, and 410 Nm of torque. The autonomy of the all-wheel-drive version is 370 km NEDC, while the rear-wheel-drive can reach 403 km NEDC. In both cases, the speed is limited to 170 km/h. As for the load, you can recover 80% of its autonomy in 40 minutes. Nor should we lose sight of the fact that it will have a level 3 autonomous driving system.
Nissan Ariya
The first model to use the CMF-EV modular platform of the Renault-Nissan-Mitsubishi Alliance will be the Ariya. A medium SUV that will be launched later this year. This model will be the first electric Nissan to feature a liquid-cooled battery. Also, its autonomy is expected to be around 500 km per charge to maintain distances with the current LEAF.
This model will also debut those above e-4ORCE intelligent all-wheel-drive system. This will be the result of Nissan's accumulated experience with the GT-R supercar and the off-road Patrol, as well as the advanced autonomous driving assistant ProPILOT 2.0.
Porsche Macan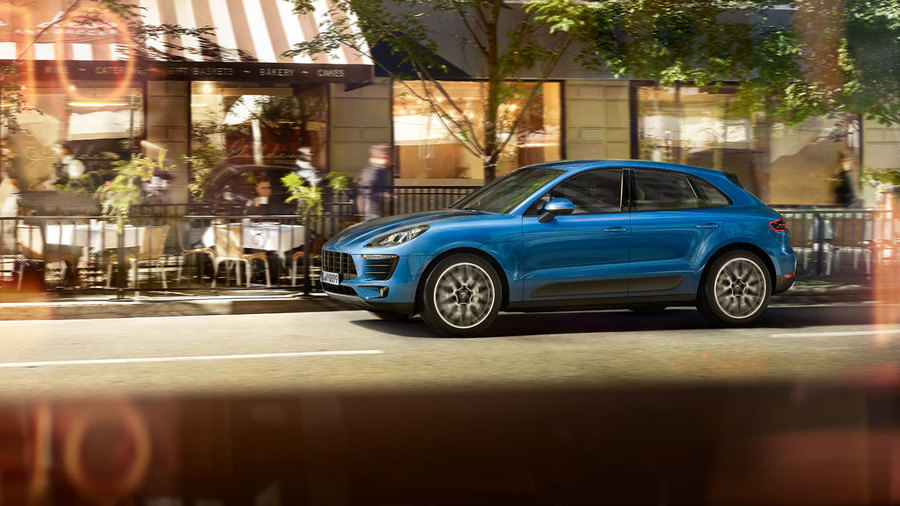 The second generation of the Porsche Macan will be presented in 2021. It will be in charge of launching the Volkswagen Group's PPE electric modular platform, which is currently being developed jointly by Audi and Porsche. Although this model will only be offered with 100% electric engines, it will coexist for a time with the current thermal Macan.
Initially, the Macan will have an advanced 800-volt electrical system, thanks to which it will be able to access ultra-fast loads in high-power direct current. Besides, the rival of the Alpine AS2 and Maserati "Baby Levante" will have two high-performance versions, the Turbo and Turbo S.
Renault Morphoz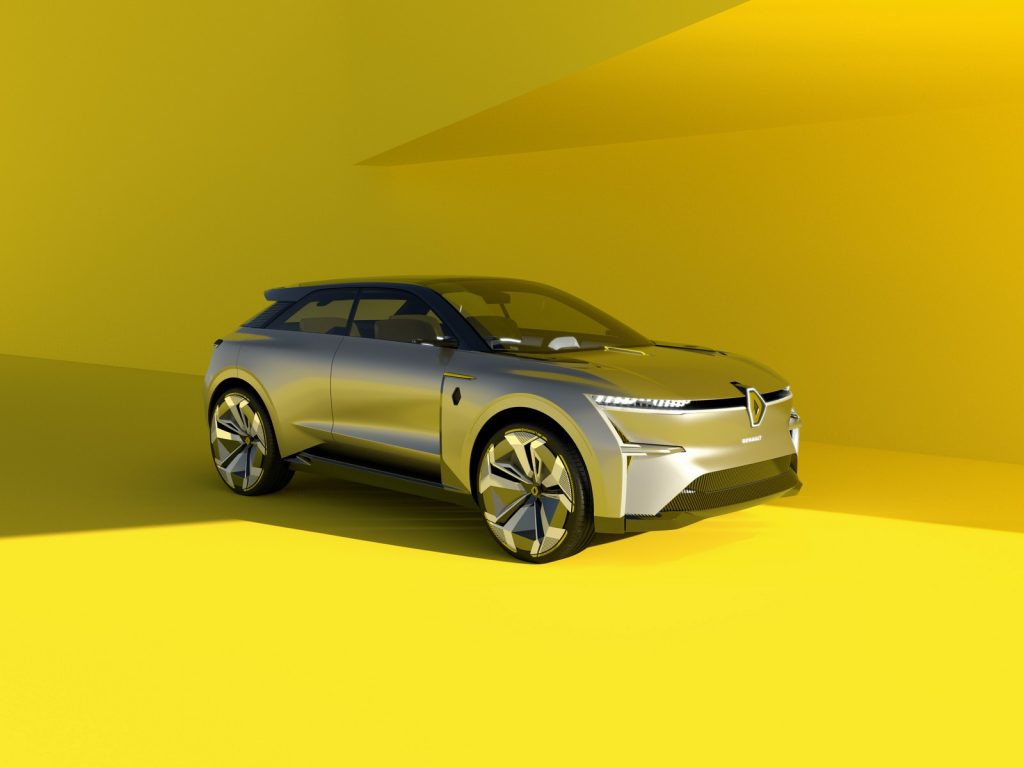 Brother of the Nissan Ariya, the Renault Morphoz (non-final name), will be presented in 2022. Its production isscheduled to take place at the French plant in Douai. This vehicle, like its Japanese brother, will be based on the modular platform CMF-EV of the Renault-Nissan-Mitsubishi Alliance.
Initially, the vehicle will have versions equipped with all-wheel drive; Besides, it may be offered with several battery packs of different capacities. This model will be positioned as the top of the range of the Z.E. electric family. From Renault, at least until the arrival of the second generation of the Talisman, which could have 100% electric versions.
SEAT/CUPRA Tavascan
At the moment, it is only a concept car. However, this sister model of the Volkswagen ID.4, Skoda Enyaq iV, and Audi Q4 e-Tron could arrive in the coming years to become a sporty alternative to all of them. If it reaches serial production, it will probably be manufactured in Germany together with the ID.4 and Q4 e-Tron, or in the Czech Republic with the Enyaq iV.
Nor has it been decided whether the model will be launched exclusively under the CUPRA sports brand, as is already the case with the Formentor. Or whether SEAT will also offer affordable versions of the electric SUV, following the example of the León and Ateca, which are sold with both logos.
Skoda Enyaq iV
The Skoda Enyaq iV will be based on the MEB modular platform and will go on sale later this year. The model will be offered with both a conventional and a coupe-type body (which could take the surname G.T.) planned for later, which will show a more pronounced roof drop.
The SUV will be available in five versions: Enyaq 50 (55 kWh battery, 340 km WLTP autonomy, 150 hp, rear-wheel drive), Enyaq 60 (62 kWh battery, 390 km WLTP autonomy, 179 hp, rear-wheel drive), Enyaq 80 (82 kWh battery, 500 km WLTP autonomy, 204 hp, rear-wheel drive), Enyaq 80X (82 kWh battery, 460 km WLTP autonomy, 266 hp, all-wheel drive) and Enyaq vRS (82 kWh battery, autonomy of 460 km WLTP, 306 hp, all-wheel drive).
Subaru Evoltis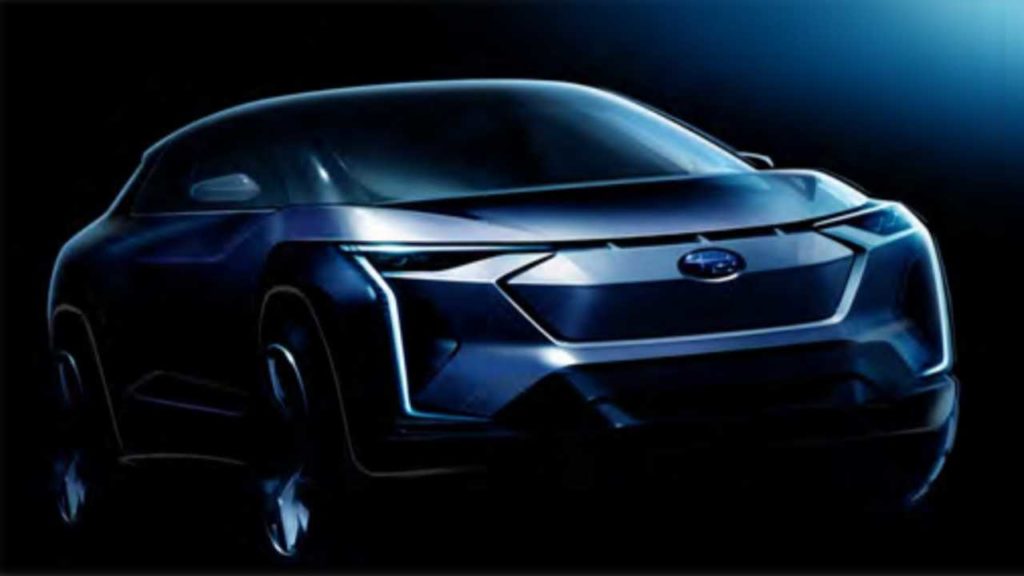 The first Subaru electric car will arrive in 2022 and will be a joint development with Toyota. It will be based on the Japanese giant's e-TNGA electric modular platform. It will be the twin brother of a model from Toyota itself, from which it will differentiate itself thanks to a specific aesthetics.
Subaru will contribute its grain of sand by developing the powertrain of the electric twins. Taking advantage of its extensive experience in off-road vehicles, it will create an advanced all-wheel-drive system (possibly both models use two electric motors, one on each axle) that will offer excellent performance off-track, thus maintaining the brand's adventurous philosophy.
Tesla Model Y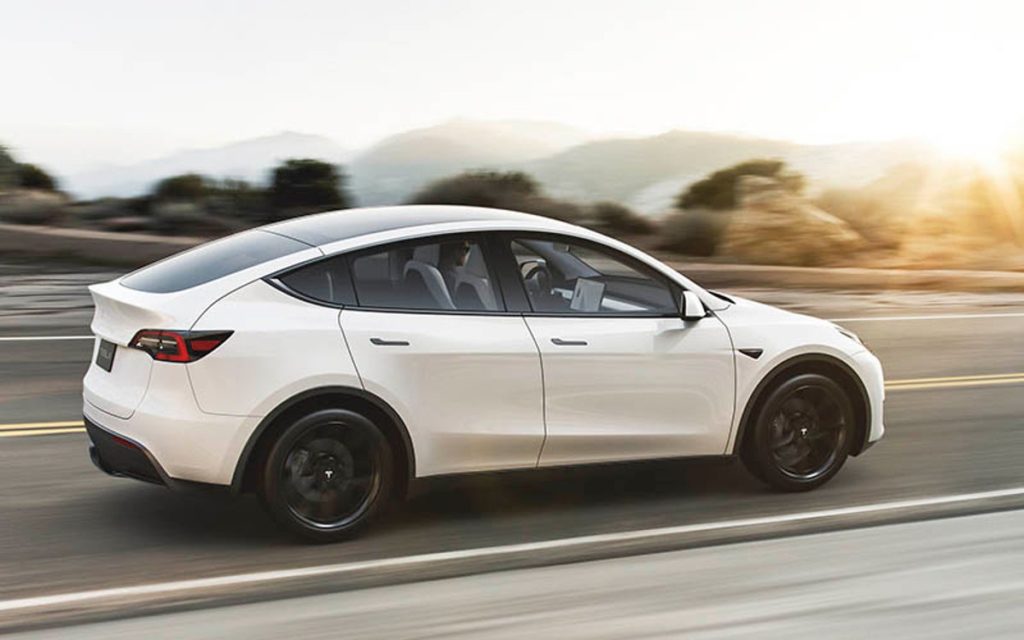 The newly introduced SUV derived from the Model 3 is probably Tesla's most ambitious model to date. Not surprisingly, the American firm estimates that its demand could eventually exceed the combined sales of the Model S, Model X, and Model 3. Taking into account of the success of this last model, these forecasts are more important words.
This model will be manufactured in the United States, China, and Europe, and will be offered in several versions. Standard Range RWD, Long Range RWD, Long Range Dual Motor, and Long Range Dual Motor Performance will be available. The first of these will have 370 km EPA of autonomy, the second will reach 483 km EPA, and the third and fourth will remain at 451 km EPA. Long Range variants will be able to access load capacities of 250 kW.
Toyota «Medium SUV»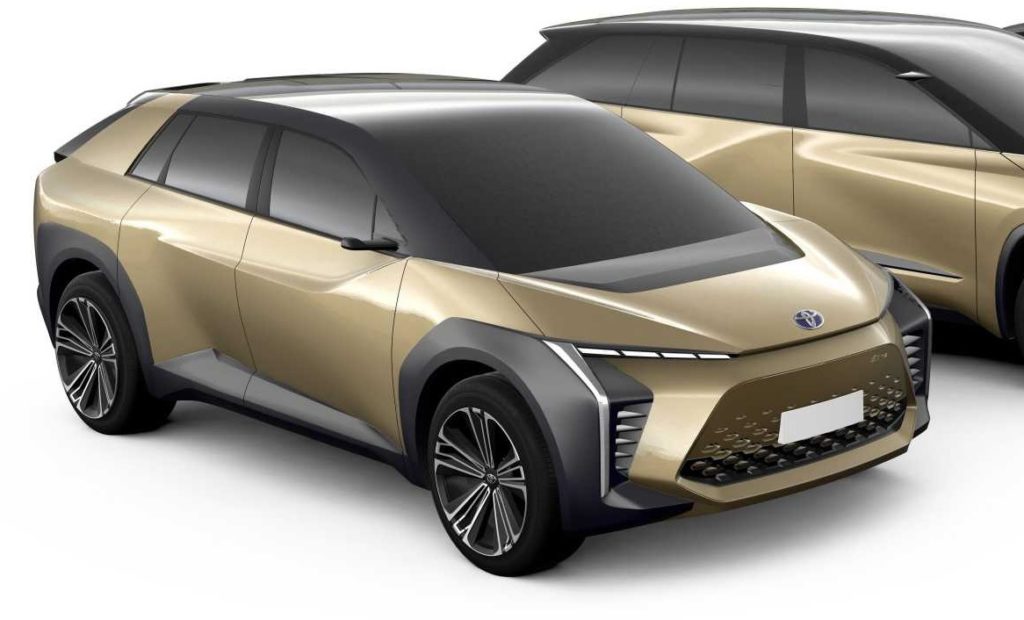 Brother of the Subaru Evoltis, this medium SUV, will hit the market in 2022. It will make use of the modular platform e-TNGA and will have an advanced all-wheel-drive system that will probably allow it to offer off-road performance superior to that of the vast majority from its rivals.
At the moment, Toyota has only shown a series of images of the concept version of the vehicle. It is unclear to what extent the prototype will be faithful to the production model. In any case, we can highlight aspects such as its short and sharp nose, its ample wheelbase, and the numerous plastic protections that adorn its bodywork that give it a more adventurous appearance.
Volkswagen ID.4
The Volkswagen ID.4 will go on sale this year, becoming the first model in the I.D. electric range. Volkswagen to be sold internationally (Europe, China, United States, etc.). It will be produced at the German factory in Zwickau alongside the Volkswagen ID.3, SEAT el-Born, and Audi Q4 e-Tron.
Initially, the model will be available with the same mechanics and batteries as the Skoda Enyaq iV. We can expect that in its most capable version, it will be around 500 km WLTP of autonomy. Also, later you will receive a variant of sporty cut called GTX.
Volkswagen ID.5
The coupe version of the ID.4 will be introduced next year, differentiating itself mainly by a more pronounced roof drop. The model will also wear a small spoiler that will show its sporty character. Although, mechanically it will be identical to the model from which it will derive.
Even though the steeper drop in the roof will take away some of the habitability, it will enjoy better aerodynamics, which in turn will give it slightly greater autonomy. Like ID.4, ID.5 will feature a sporty GTX version.
Volvo XC60 Recharge
Volvo is aiming to present an electric car a year by 2025. While for now, only the launch of the XC40 Recharge (2020) and XC90 Recharge (2021) has been officially confirmed. It is an open secret that The Swedish brand's next electric model will be a battery-powered version of its most successful vehicle, the XC60.
It is not yet known whether the Recharge electric version will take the current model, based on the SPA modular platform. However, on the contrary, it could come from the hand of the third generation of the XC60, which will make use of the SPA2 platform that will release, next year, the new XC90. In any case, what is almost certain is the model will make use of Google's Android operating system.