Mercedes-Benz's in-house performance brand and tuner, Mercedes-AMG, has come forwards with its own plans towards electrification. Plans that include an upcoming all-electric performance vehicles.
After gaining popularity from its modifications and customization of performance Mercedes-Benz vehicles, AMG was purchased by the German automaker.
With automakers jumping on the electric vehicle band-wagon left and right and Mercedes-Benz beginning to produce EVs, it only makes sense that Mercedes-AMG has plans to follow suit.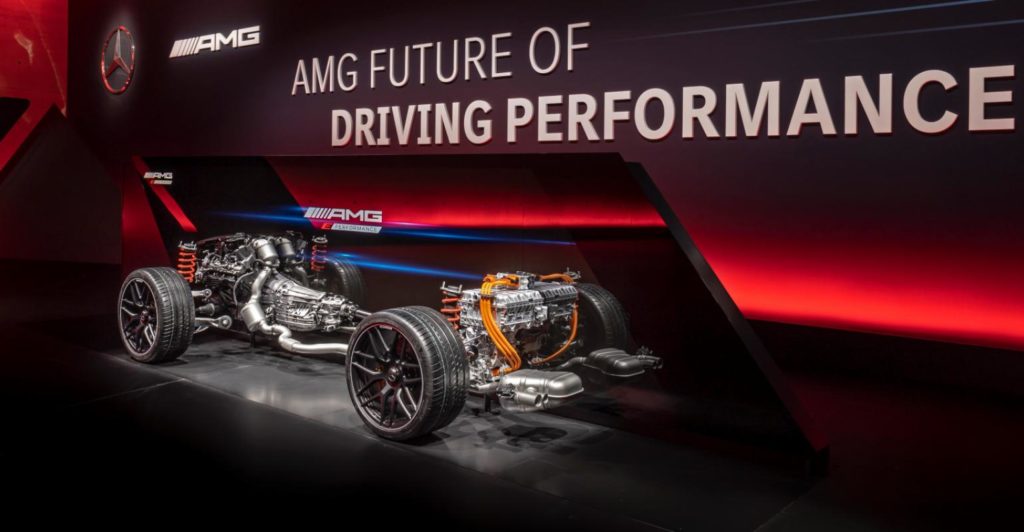 This week, Mercedes-AMG announced some new all-electric vehicles as well as some hybrid vehicles: "In addition, Mercedes-AMG is also developing performance vehicles with all-battery-electric drive. Exclusive, individualized as well as performance-enhanced AMG models are currently being created on the basis of upcoming Mercedes-EQ electric cars – similar to today's Mercedes-AMG E-Class based on a Mercedes-Benz model, known as the AMG derivative strategy. The market launch will begin this year."
According to AMG, the upcoming all-electrics will be underpinned by the Mercedes-EQ architecture. However, they are planning to "extensively redevelop" the vehicles, including "the drive, chassis, brakes, sound, exterior design, interior design as well as standard equipment and options."
The switch to electric can be a scary transition for automakers and car owners alike, and people are typically scared of what they don't understand.
AMG reiterated that its entusiast need not fear as it is promising that its all-electric vehicles will hold up to their beloved V8 gasoline-vehicles: "The new performance models will launch with two independent, permanently excited synchronous machines and fully variable all-wheel drive with modular torque distribution. The preliminary performance values of the test vehicles are already very promising: From the combination of front and rear engine, overall performance can be achieved on a par with the most powerful Mercedes-AMG Performance models with the current 4.0-liter V8 biturbo engine. This also applies to the sprint from standstill to 100 km/h, which is completed in well under 4.0 seconds, depending on the power and vehicle, and whose linear acceleration is a very special pleasure. The electric motors rev up to a maximum of 18,000 rpm and enable a top speed of up to 250 km/h."
Mercedes-AMG is expected to unveil their first all-electric vehicles later this year when we will learn more details regarding the models.