On April 15, Mercedes-Benz will present its new electric flagship, the EQS. The order books for the new representation saloon will open on April 27, although the first deliveries will not occur until August. Initially, the vehicle will begin its commercial journey in Germany to later expand to international markets.
The new EQS will share the limelight at the top of the Mercedes-Benz range with the recently renewed S-Class, an institution within the star's signature. While both will be in the F segment, the EQS will be characterized by a somewhat shorter five-door body versus the classic S-Class four-door configuration.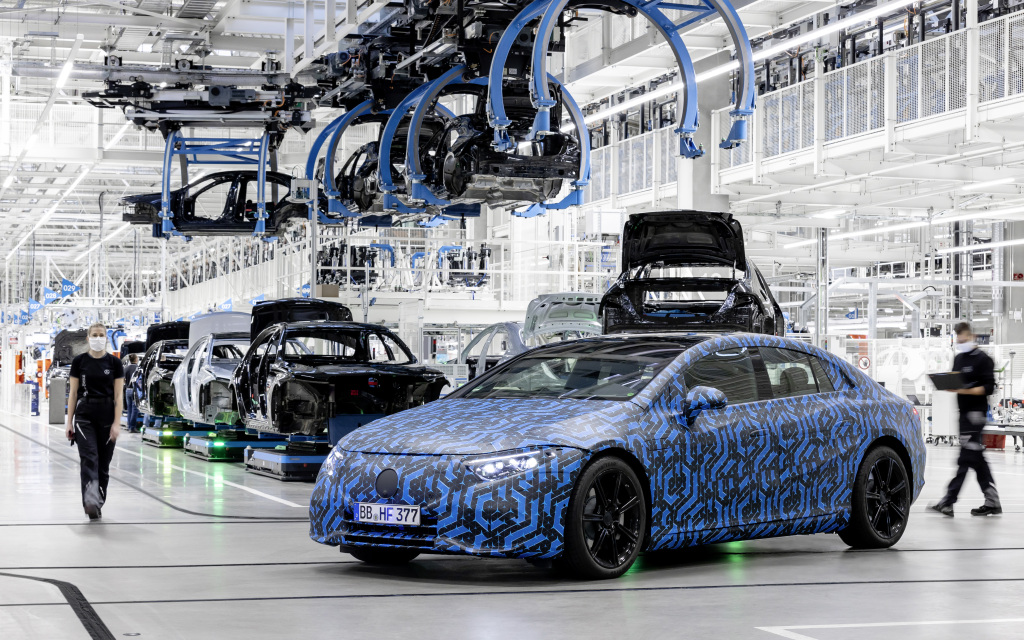 Although the EQS will be somewhat smaller than its thermal equivalent, its habitability will be similar thanks to the use of a dedicated modular platform (EVA 2.0), which will give it very characteristic proportions (a very short hood, a forward windshield, overhangs reduced to their minimum expression, an extensive wheelbase, etc.).
Also, the EQS will be in charge of launching the new "MBUX Hyperscreen" system, which will turn the entire dashboard into a huge touch screen. Otherwise, its list of equipment will be as sumptuous as that of the S-Class, including both advanced driver assistants and OTA updates.
One of the most outstanding features of the EQS will be the use of one of the highest capacity batteries on the market: with 108 kWh, the pack will have NCM 811 cells grouped into 12 modules. The new Mercedes-Benz creation's autonomy will be greater than 435 miles, which will make it one of the electric cars with the most extended range on the market.