The first images of MG's Cyberster electric concept vehicle have officially been revealed just weeks ahead of its its debut at the 2021Shanghai Motor Show.
The MG Advanced Design Centre in London is designed the the concept vehicle as and homage to the classic MGB Roadster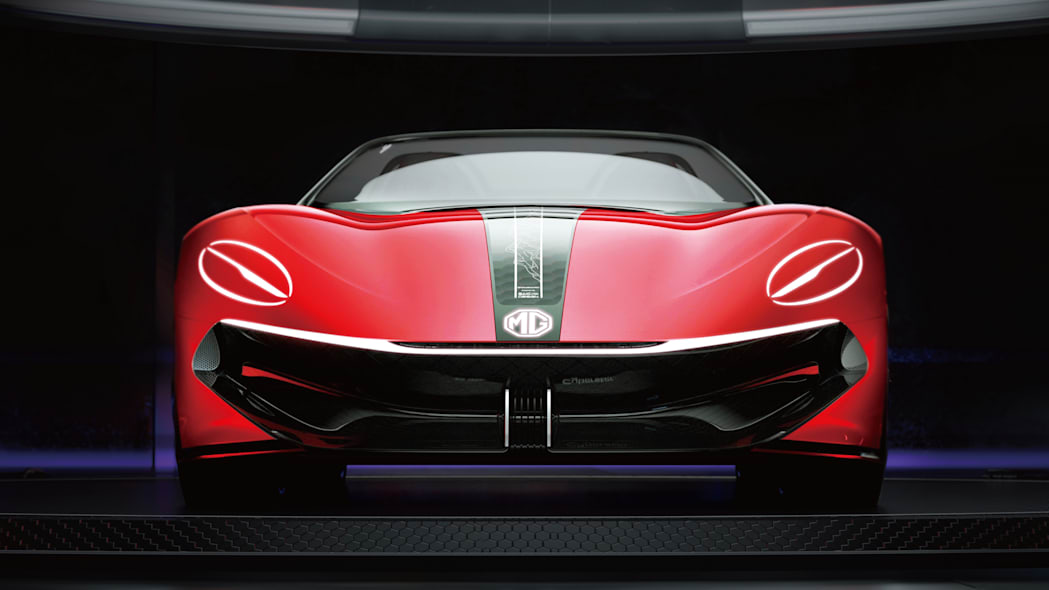 In 2007, MG was absorbed by SAIC Motor after being acquired by Nanjing Automobile Group a year prior. Since the absorption, the MG Motor brand has been busy designing vehicles at its original London facility and manufacturing in China. 
MG has been around long before however, as the UK automaker dates back to 1924 and after a few decades begin to really see success in the 1950's. Over half a century later, MG presented its first reborn MG Motor. MG released PHEV versions of its existing models as well as an electric version MG5 hatchback during the 2017 Shanghai Motor Show, however it never made it to production. More recently, in 2018, the automaker presented its first production EV, the MG ZS.
Now, the automaker will use the 2021 Shanghai Motor Show to debut an new EV concept in China in the form of the MG Cyberster electric concept.
A press release from MG revealed that the Cyberster will feature retro headlights that open when turned on, as well as a petite grill design reminiscent of the original 1960 MGB Roadster.
Director of SAIC Design Advanced London, Carl Gotham, d commented on the electric concept: "The Cyberster is a bold statement that looks strongly into MG's future, touching on our heritage but more importantly building on our cutting edge technology and advanced design."
The MG Cyberster concept will feature a lot of LED design features including a "laser belt" LED strip down the side, as well as LED taillights. The taillights project "a digital image that echoes MG's British heritage" thanks to their positioning into the rear of the car.
The MG Cyberster concept is expected to achieve a range of 800km (500 miles) and complete a 0-100 km/h (0-62 mph) in under three seconds, according to the automaker. 
The Shanghai Motor Show is scheduled to be held between April 21-28 where MG is expected to reveal more design and spec details for the Cyberster electric concept.