Elon Musk has Twitter all a fuss again with a recent tweet regarding the Tesla Cybertruck. The Tesla CEO revealed that an updated version of the Cybertruck will be presented next quarter.
In November of 2019, Tesla stunned the world when it unveiled the Cybertruck, and no one can forget the window crack heard around the world. The EV giant presented the tank of a truck with production expected to start in late 2021.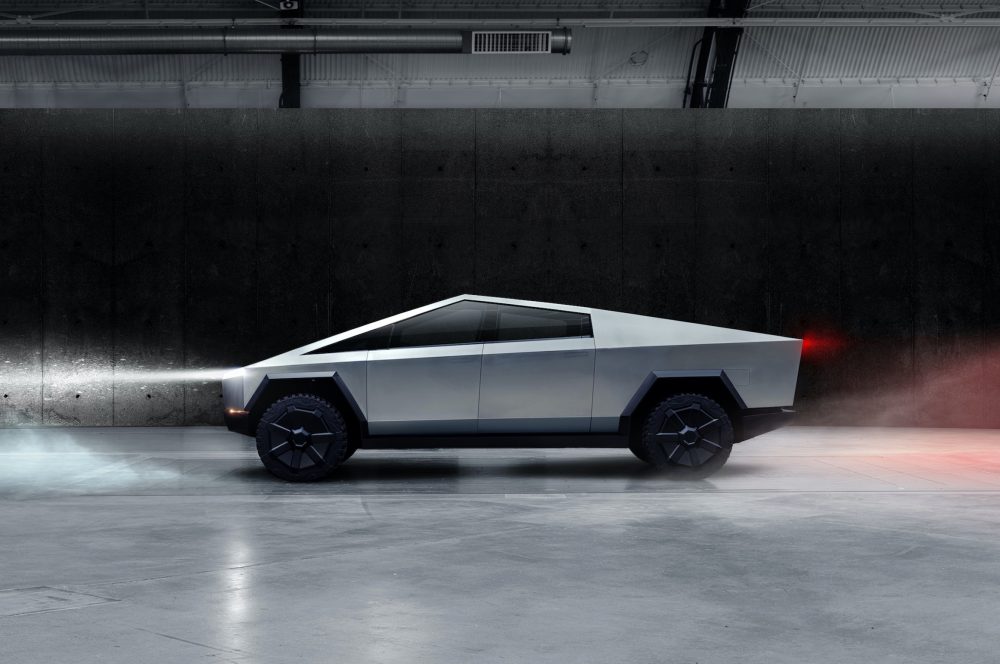 Since its unveiling, Tesla has taken time to refine and tweak the electric pickup while it prepares for volume production.
It is no secret that the concept would receive such modifications in the time leading up to production as many Tesla vehicles do. After its unveiling, Musk was noted saying that Tesla was working on updating the Cybertruck's adaptive air suspension. There was also talk about a smaller version of the electric truck, however that plan was later vetoed by the CEO.
The updated version of the Cybertruck was expected to be unveiled late last year, however with the year that 2020 turned out to be, it is not surprising. Countless projects from several different automakers are continuing to be delayed due to the hardships brought on by the current global pandemic.
However, we may get to see this updated Cybertruck in the coming months as Musk said on Twitter that the Cybertruck update will "probably" come next quarter:
Musk added that Tesla is focusing on bringing Cybertruck production to Gigafactory Texas. Seemingly good news for the EV giant as the CEO warned of more delays earlier this year in regards to a 2021 production timeline.
Hopefully with the reveal of the updated Cybertruck, we will be able to get a glimpse of the features we haven't seen yet, in action. We may also see new specs for the updated electric truck as Tesla revealed last year that it would be equipped with its new in-house battery.
Tesla is expected to launch the two more expensive versions of the Cybertruck in late 2021. Both versions be equipped with dual- and tri-motor powertrains, have a range between 300 and 500 miles, and have a starting price of $49,000.
A lower range, more budget-friendly option is expected from Tesla in the future.