Rivian has revealed the specs of its upcoming charging network, dubbed the Rivian Adventure Network, and they are better than expected.
Reports surfaced that Rivian was working on its own electric car charging network last year. The startup began looking for new hires to begin working on the project, and ended up causing some ruckus after hiring some former Tesla employees that worked on Tesla's Supercharger network
Sticking to its adventurous theme, Rivian revealed they would initially focus its "adventure" network on off-roading pit stops, national parks, and RV parks.
Both Rivian's R1T electric pickup truck and R1S electric SUV are capable of utilizing third-party charging networks in the US as they are both equipped with CCS ports. With third-party charging networks from companies like EVgo and Electrify America growing at an unprecedented rate, it will definitely be beneficial.
However, with the addition of its own Rivian Adventure Network, the startup will also reap the benefits that Tesla has seen with its own Supercharging Network. A huge competitive advantage that doesn't force owners to rely solely on existing infrastructure
As mentioned above, Rivian has initially focused on on off-roading pit stops, national parks, and RV parks as they have heavily advertised their first vehicles as adventure EVs.
One of the first Rivian Adventure Network charging stations is expected to be located in Salida, Colorado, which is known to be home to several adventurous outdoor activities.
Now, we are finally getting a look at the final specs of the Rivian Adventure Network and they are better than we anticipated. The specs were apparently leaked as part of the application to install the station in Salida. According to the photos, the charging station will have a 300 kW fast-charging capacity (via Rivian Forums):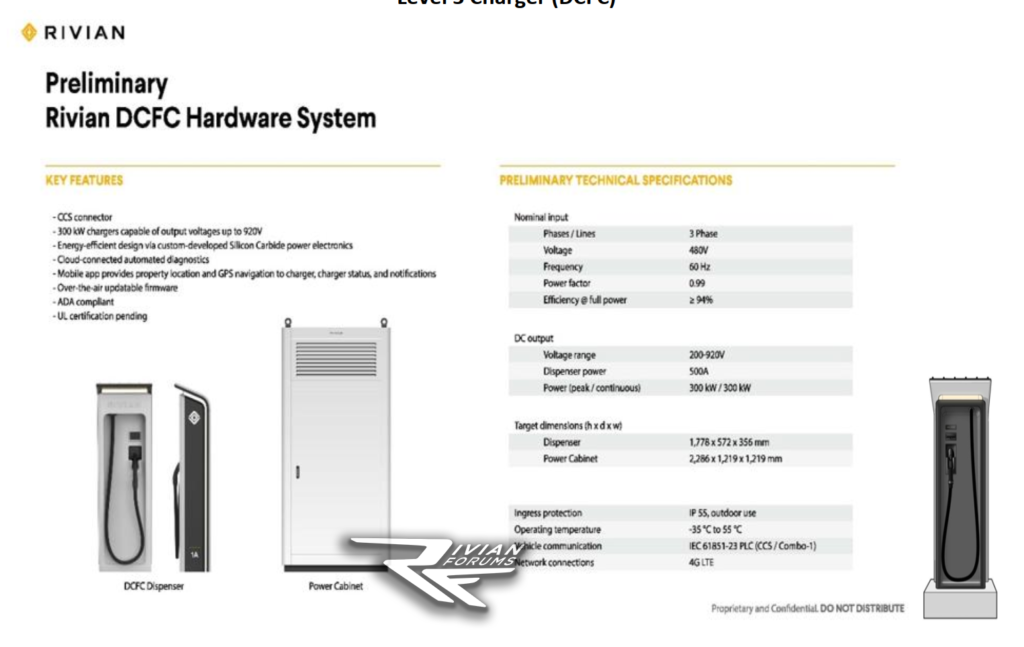 Deliveries of Rivian's highly anticipated R1T electric pickup are slated to begin in June and will be followed shortly after by the R1S electric SUV.