Fisker started this Wednesday off right thanks to a surge in its stock following the announcement of a deal to make a new vehicle with Foxconn.
The automaker's shares jumped to $19.23 on Wednesday, a rise of over 18%, following the company's announcement that it has signed a deal with Taiwanese electronic contract manufacturer, Foxconn. The deal involves developing and producing a second vehicle for the brand.
What is being called Project PEAR was finalized when Fisker signed a memorandum of understanding with the Hon Hai Technology Group, including the development and production of a new personal EV that they believe is a "breakthrough electric vehicle."
According to the agreement, Foxconn is expected to manufacture the vehicle at a projected annual volume of more than 250,000. Production of the personal EV is slated to begin in the fourth quarter of 2023. 
CEO Henrik Fisker said about the upcoming EV that has yet to be named: "We will create a vehicle that crosses social borders, while offering a combination of advanced technology, desirable design, innovation and value for money, whilst delivering on our commitment to create the world's most sustainable vehicles." 
The CEO took to Twitter to voice his excitement:
Fisker is currently preparing for production of its first mass-production EV, the Fisker Ocean. An all-electric SUV that has a over 12,000 global paid reservations and is slated to see deliveries late 2022. Project PEAR will aid in bringing the automaker's second mass-production EV to market.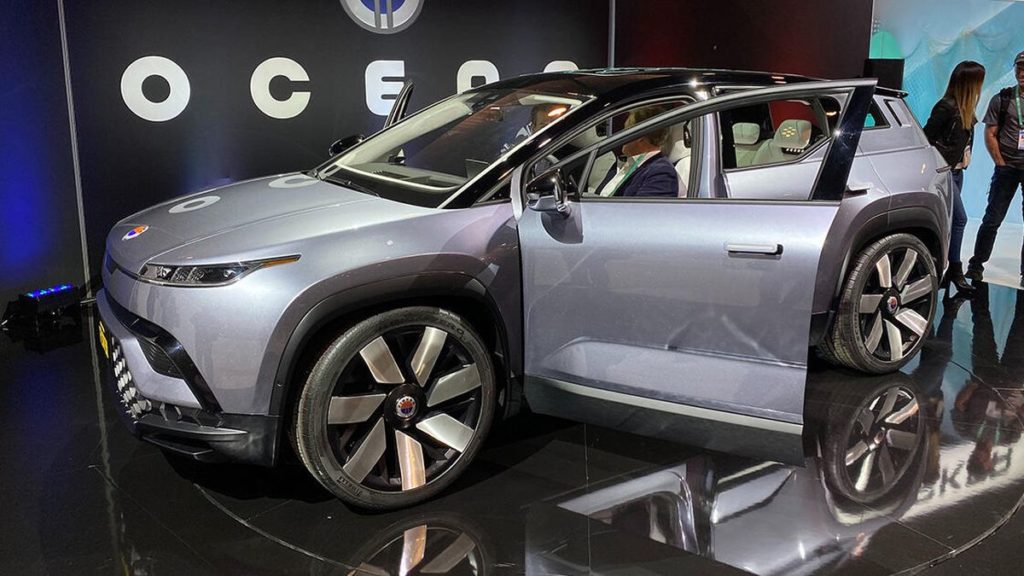 Fisker acquired over $1 billion last October after going public via a SPAC. Since going public, the automakers stock has more than doubled. After the closing bell tomorrow, Fisker is expected to report its quarterly earnings as a public company for the first time.