Read The Full Article On: Investorplace


Fisker has an interesting business model but with the release of its flagship Ocean SUV still way off, its best to employ the wait and see approach
By Muslim Farooque Nov 18, 2020, 12:12 pm EST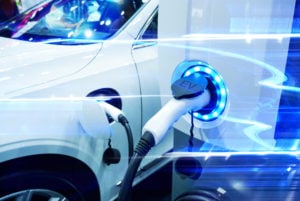 Shares of Fisker Inc. (NYSE:FSR) are up over 50% after going public through special purpose acquisition company (SPAC), Spartan Energy Acquisition Corp. Fisker stock shot up 32% on Nov 9., with a bullish rating from Wall Street. Analysts believe that there is a considerable upside to the investment with a strong initial interest and a partner-centric approach. Additionally, the company starts with no funded debt and cash equivalents in excess of $1 billion. However, with its flagship Ocean SUV releasing in 2022, it's a bit risky to invest in Fisker stock at this time.
Fisker intends to focus on the design and marketing elements while outsourcing production. Henrik Fisker states that "A new generation of buyers has a new view on mobility. Their first ride in a car wasn't in their parents' old five-speed coupé. It was in the back seat of an Uber. They don't care how big the engine is. They're looking at the user interface." The effectiveness of Fisker's strategy remains to be seen but presents a novel approach to EV space.
Unique Business Model
Henrik Fisker intends to the right the wrong it did in his previous attempt to establish a successful automotive company. After gaining a wealth of experience from automotive giants such as BMW and Ashton Martin, he built his startup called Fisker Automotive. The company had sufficient venture capital funding, a $527 million federal loan, and a remarkable plug-in hybrid concept. Hence, despite the killer combination, it ran into a series of setbacks filing for bankruptcy in 2013.
Proving the naysayers wrong, Fisker is back with his third act, which promises to his most successful one to date. The famed car designers new company called Fisker Inc. comes with a unique "asset-light" business model. Moreover, it relies on a partner-centric approach using leased and shared manufacturing products. Hence, customers can return the vehicle anytime or could keep it for as long as they wish.
Geoffrey Strong, CEO of Spartan, stated that "Henrik has an unparalleled and world-renowned design track record and is supported by an expert management team with storied careers in the automotive industry." Fisker will use its technical partnerships to source batteries, components and outsource production.
Lofty Goals
Fisker Inc. aims to be different and revolutionize the automotive industry by providing the world's most sustainable vehicles. The company is driven by its vision for clean energy and provide its customers with "the most emotionally desirable and eco-friendly electric vehicles on Earth."
All eyes are on its flagship Ocean SUV, slated for release in the fourth quarter of 2022. The Ocean is being designed as the world's most sustainable vehicle. Mobility technology company Magna in Europe will assemble it. The Ocean SUV costs $37,499and can be leased for roughly $379 a month. Paid reservations are at approximately 9,000 and continue to rise with every passing month. Moreover, in excess of $1 billion from its SPAQ deal, it should have enough internal funds to see the Ocean project through.
Bottomline on Fisker Stock
Fisker is in a good spot heading into 2021 as it looks to ramp up production of its Ocean SUV. It has plans to expand its vehicle portfolio to compete with industry giants such as General Motors (NYSE:GM) and Tesla (NASDAQ:TSLA). Its asset-light model is highly attractive, which allows its design team to focus on the things that matter the most. Hence Fisker stock is highly attractive at this point, but it would be prudent to wait for consequential news concerning the Ocean.