Tesla took to Twitter yesterday and graced us with a brief video of its new Model S Plaid winter testing. The six second video was just a tease and doesn't really show much of the updated Model S. However, we did notice that the vehicle being driven in the video is equipped with a normal steering wheel instead of the "yoke" steering wheel it has been presented with.
Tesla officially unveiled the new Model S and Model X refresh during its full year 2020 earnings call last month. During the call, Tesla CEO Elon Musk said Tesla will hold a separate call for the new Model S and Model X in the following weeks, but has yet to do so.
Now, we are seeing the new Tesla Model S for the first time since its unveiling, in a short video of it winter testing:
It doesn't show much, but we get to see the new tri-motor performance in action on the snow, showing off its impressive acceleration.
Then we noticed the steering wheel. One of the new features seen in the new Model S that has received some criticism already, is its unconventional "yoke" steering wheel. However, the Model S in the video appears to have a standard round steering wheel:
Defined by Tesla as a "yoke" type design, most media have compared its appearance to that of a butterfly. However, after its unveiling, hidden images of the new interior equipped with a classic round steering wheel surfaced: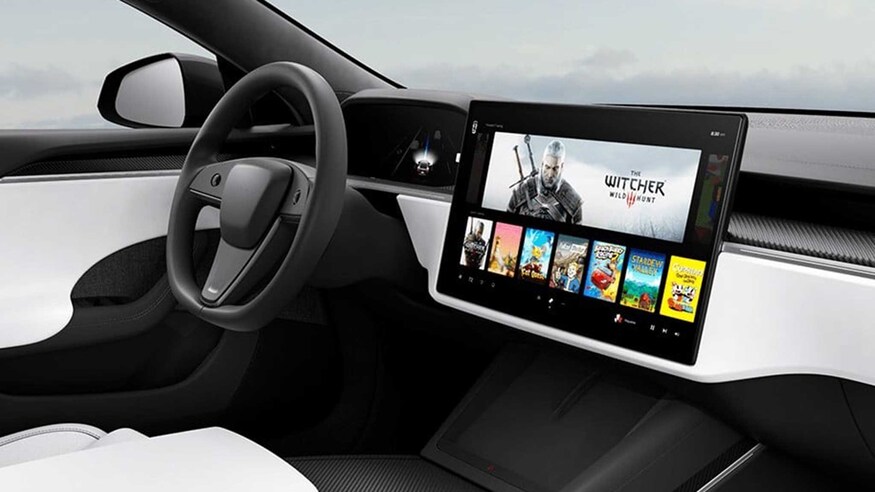 The images quickly led some to believe that Tesla would offer a regular steering wheel as an option in the refreshed vehicles. However, this was never confirmed nor is it seen on the Model S/X configurator.
There may still be hope if you are looking into a refreshed Model S but just can't stand the steering wheel as a new Tesla Model S prototype was spotted, complete with a round steering wheel, earlier this week in Ohio. With the addition of this new video from Tesla, the odds of being able to choose a conventional steering wheel instead of the new "yoke" design in your vehicle is looking a little better.