With Nio's "Nio Day" event right around the corner, anticipation is high for the automaker to unveil its first sedan. Although we may have to wait a few more days until its full unveiling, new patent images confirmed that the automakers flagship model will be based on the ET Preview concept presented at the 2019 Shanghai Auto Show. But that's not all. According to Chinese media outlet, XCar, the new electric sedan will be called ET7.
Nio already revealed that its flagship model, now known as the ET7 would come equipped with a 150 kWh swappable battery pack. However, no range estimates were given but some reports estimated somewhere around 490 miles. However, reports from the Chinese media are suggesting the new ET7 will likely be able to achieve a whopping 900km (559 miles) with a complete charge under the NEDC cycle. Adding in the swappable batteries factor, the flagship sedan could run 4,500 km or more wasting very little time recharging.
The presents of such a massive battery pack brings along the concern of weight. However, according to PCAuto, Nio will most likely be the first company to adopt a carbon fiber case for its battery pack. Additionaly, the automaker is slated to present a new platform as well as a second-generation battery-swapping station come January 9th.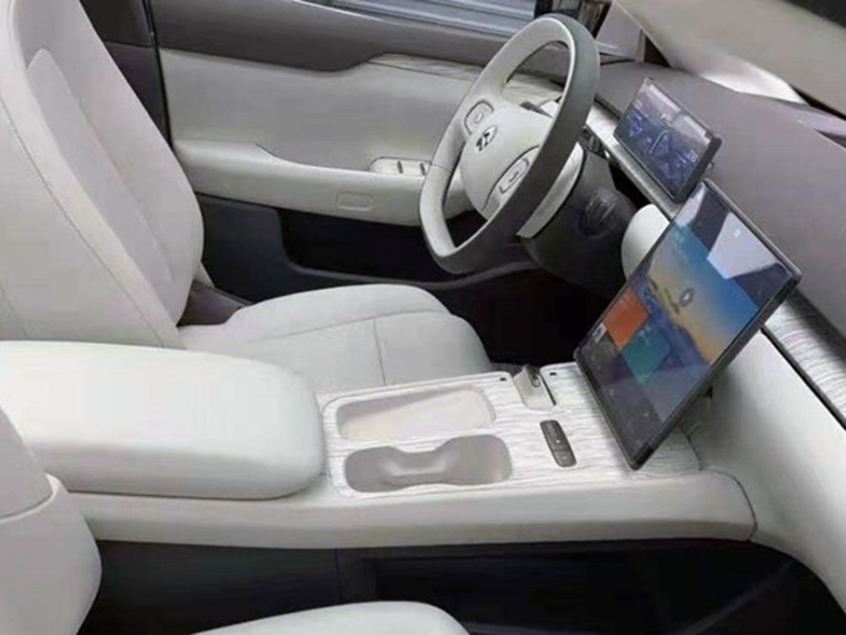 When looking at the new car's interior, a large digital screen can be seen going from the driver to the passenger side. The screen will most likely not be used to show images via side cameras as the vehicle has traditional rear-view mirrors. However, the size of the screen suggest that the automaker will be able to integrate side cameras in markets that have legalized them. XCar also suggested that the electric sedan may use LIDAR technology. If true, Nio will beat Xpeng to the punch in integrating these types of sensors.
If all of these predictions and rumors end up being true, the ET7 may be slated to compete with huge names like the Tesla Model S and its EPA range of 402 milesand the Lucid Air which is estimated to achieve an EPA-rated range of 517 miles.