Read The Full Article On: Investorplace


Nio stock has retreated from recent highs but it remains well above lows posted in early 2020
Share prices of electric vehicle company Nio (NYSE:NIO) have cooled and investors are wondering now if it's time to buy Nio stock.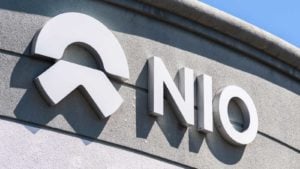 Source: Sundry Photography / Shutterstock.com
To be sure, there is no way to know for sure what is going to happen. However, the smart money should always be looking to take advantage of a dip. And there is no doubt that the cost of Nio stock declined in recent days.
Has Nio stock retreated to its pre-bubble prices? Nope, not by a long shot. But it is more affordable.
Nio Stock at a Glance
At Christmas 2019, Nio was five years old and its stock was trading about $2.50.
Compare that number to Dec. 23, 2020, when the midday price was around $46. This sort of advance brings cheer to investors able to buy shares earlier in 2020. During the summer, Nio was trading around $14, which was a healthy gain in just a few months.
All in all, that's not bad for a company that nearly went broke.
Nio's brush with collapse came when the novel coronavirus pandemic was beginning to rage. The company faced faltering demand and cash-flow problems. Agencies of the Chinese government stepped in to keep the Shanghai-based company afloat. Once Nio stabilized, it was off to the races.
Nio stock has pulled back from its $57.20 peak for the last year. But current prices tower above the 52-week low of $2.11.
Hedge Funds Paying Attention
Nio is getting more attention from hedge fund managers, according to an Insider Monkey report carried recently by Yahoo.
At the end of the third quarter, 35 hedge funds reported holding shares of Nio. This marked an increase of five funds from the second quarter. But the 30 holding Nio at that time was an all-time high, the report says.
What does this mean to regular investors?
The behavior of hedge fund managers is only an indication of how they view a stock's long-term prospects. Their preferences are just another factor to fold into the mix when doing your due diligence. It doesn't mean retail investors should blindly follow suit.
Is Nio Another Tesla?
Nio is often compared to Tesla (NASGAQ:TSLA), the pioneer of bringing sleek, well-performing electric vehicles to the mass market.
In fact, Nio is commonly described as the "Tesla of China." It's easy to see why. Both companies make attractive vehicles priced for China's growing premium market. And both were embraced by Chinese consumers, whose appetite for electric vehicles appears strong.
But the companies are really taking different paths.
For example, Tesla also is a major player in the development of solar energy systems for homes and businesses. Tesla is pushing the envelope on designing the batteries needed to store and deliver power snagged from the sun. By making solar power more accessible, Tesla's initiatives have the potential to achieve far-reaching impacts on how consumers obtain electricity. This diversity gives TSLA more depth.
Nio, meanwhile, seems focused on its vehicles and building closer ties to its customers. One way it is doing this is through its facilities, which go beyond showrooms and waiting rooms to serve as social destinations.
An interesting move by Nio is its battery leasing program. Not only does it lower the vehicle's purchase price, the program provides ongoing revenue as customers subscribe to battery memberships.
The company also has facilities where cvrews replace depleted batteries in minutes, sparing motorists the hassle of disruptive stays at charging stations.
The Bottom Line
Nio stock is sizzling, even at current prices. The company is not profitable, but it is producing and selling a lot of vehicles – some 63,000 at the end of September.
I agree with my InvestorPlace colleague Lou Carlozo, whose recent article about Nio said that "smart investors learn to see the long-term potential." Nio certainly seems to be poised for the long haul as it grows despite several competitors in China, including Tesla.
Back to our original question. At this point, Nio remains a buy. However, investors shouldn't expect quick profits. Instead, settle in with Nio for the road trip.