Converting bicycles to electric is a modality as old as the technology itself. A format that allows us to reuse our current bike and also do it regularly for little money. Now the company CLIP has launched a conversion kit that breaks with everything established.
Instead of the classic system that replaces the wheel, which involves finding accommodation for the battery, controller, and wiring, they have opted for a friction transmission located on the front tire of any bicycle with 26 or 28-inch wheels.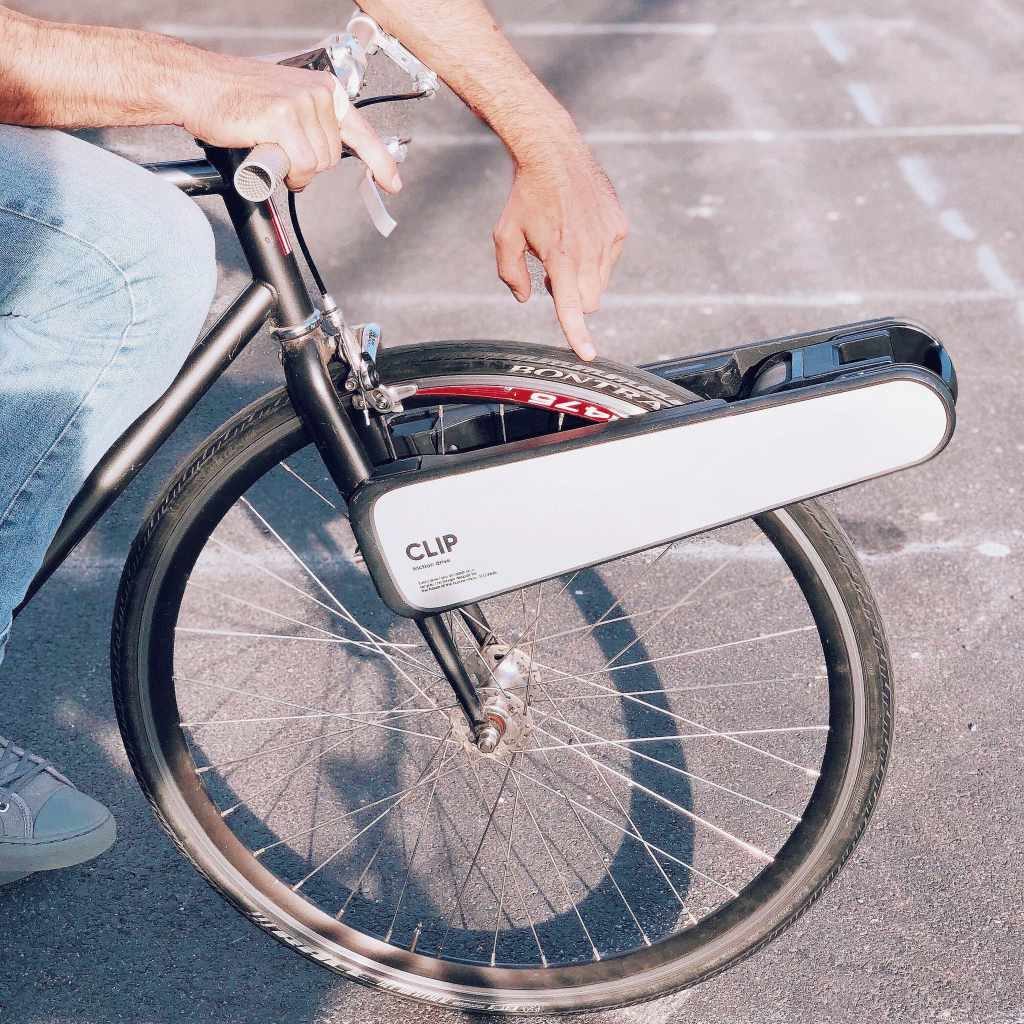 The unit, which has a compact size if we take into account that it houses both the motor, battery, and controller, is mounted on the front fork and makes contact with the wheel using a small roller that is responsible for pressing against the tire and making the wheel turn. It even has Bluetooth connectivity.
It does stand out for the compactness of its proposal, a model that is not original, especially if we take into account its characteristics that allow us to turn our bike into an electric bike.
Inside its body, we find a 450W electric motor, which drives the bike up to 15 MPH. For its part, the battery is a 36V and 144Wh pack, which, according to the manufacturer, will allow us to travel between 10 and 15 miles with each charge. We can carry out a charge in our home or our workplace since the set can be easily removed to proceed to recharge it at a power outlet, where we will need just 40 minutes to recover 100%.