One of Tesla's significant announcements during the past "Battery Day" was the confirmation of the launch of an affordable model for the year 2023. This vehicle, which will be below the Model 3 within the American manufacturer range, will have an estimated starting price of about $25,000 before grants.
This car, which is likely to be a C-segment compact, will allow the company to enter the mid-range electric car market, in which it will have to fight against rivals such as the Nissan LEAF or the Volkswagen ID.3. The new "Model C" is likely to become the company's best-selling model, surpassing the Model 3 and Model Y.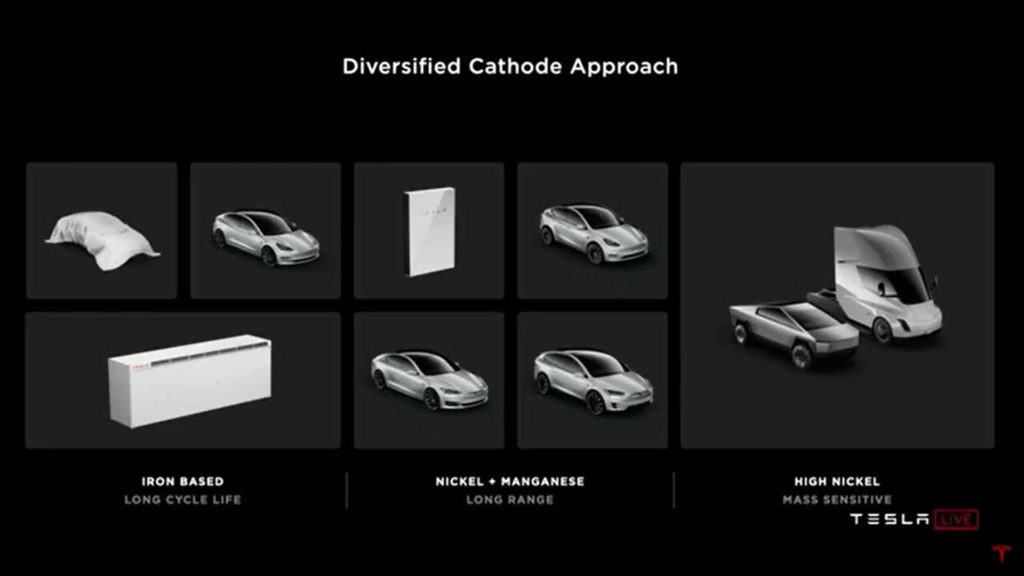 It is not clear at the moment whether the '$25,000 Tesla' will be developed at Giga Shanghai or Giga Berlin: on the one hand, Tesla is recruiting designers in China to work on a new global vocation model to be produced at Giga Shanghai; on the other, Elon Musk recently hinted that Giga Berlin would be the ideal center to develop a compact hatchback, a trendy type of vehicle in Europe.
There is still little data on this new model. However, Elon Musk confirmed during "Tesla Battery Day" that it will be a completely autonomous vehicle (which leads us to think that when it is launched on the market, it will have the option to equip the FSD or Full Self-Driving pack, which is currently under development).
However, suppose we look at one of the presentations (precisely the one corresponding to the different types of cathodes that the brand will use in its models). In that case, we can see something exciting: the inexpensive Tesla will have LFP-type cells, just like the Basic Model 3 currently manufactured in China.
While the Model Y, Model S, and Model X will continue to rely on nickel and manganese cathodes and the Semi and Cybertruck will use nickel-rich cathodes, the "Model C" will use LFP chemistry, which, although it has lower density energy, is cheaper, safer and has a very long service life, something of great importance for a mass-production vehicle. Also, possibly its autonomy is competitive despite this chemistry thanks to novelties such as structural batteries.