Cities continue to search for the formula to electrify their public transport systems. This will allow them to reduce polluting emissions in urban areas and achieve a significant reduction in operating costs. Two powerful motivations have led many municipalities to try different formulas to see which one best suits their needs. The latest example comes from Israel, where the Israeli city of Tel Aviv has begun the installation of what will be the first dynamic charging lane for electric buses.
This initiative has been launched in collaboration with the company ElectReon, which has developed a system that allows charging electric vehicles on the move. A pilot program that will involve installing in a first phase a 600-meter lane that will serve a 2-kilometer-long bus line.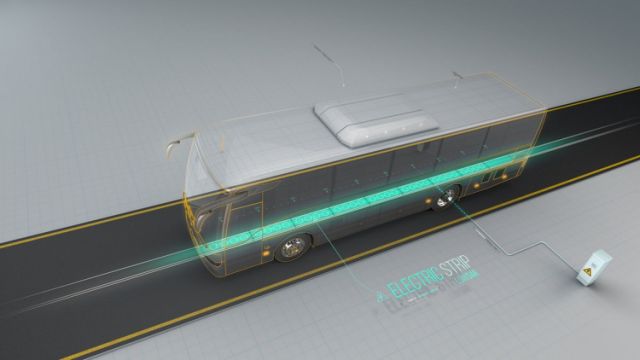 But this initiative plans to continue expanding this lane to increase the possibilities of buses and improve the frequencies of the electric models that will deal with the line that goes from the Tel Aviv University train station to the Klatzkin terminal in Ramat Aviv.
The infrastructure will be housed under the road. A set of copper coils placed under the asphalt will charge electric buses' batteries specially adapted for this system.
Among the positive points of this technology is that it will eliminate the need to start up charging infrastructures at the base or route. Also, less exposure to external elements that will make its useful life more durable.
Among the negatives is undoubtedly the cost of installation, which involves lifting the roads and inconveniences for residents due to work that mean cutting those roads off for a time. The economic cost that has not been disclosed remains to be known.
But it is clear that this is a solution that involves taking the trolleybus concept to a new level, where buses can move with electricity, but without the problems of the catenary's visual impact and with greater flexibility when it comes to varying their routes in case of works in the area or an unforeseen event.