Last week we told you about a rumor that circulated on Chinese social networks. It was indicated that Tesla was preparing to start exporting units from its factory in China to markets such as Australia, Japan, and Singapore. Still, it also alluded that units would arrive in Europe. A significant move that would mean accessing models with better finishes, and above all, cheaper in their production.
Now it is Bloomberg who confirms these rumors and collects internal and anonymous statements from Tesla. It is ensured that the Shanghai factory is expanding its production capacity, which will pave the way for the start of deliveries outside of Chinese territory which they indicate will begin in the last quarter of this year.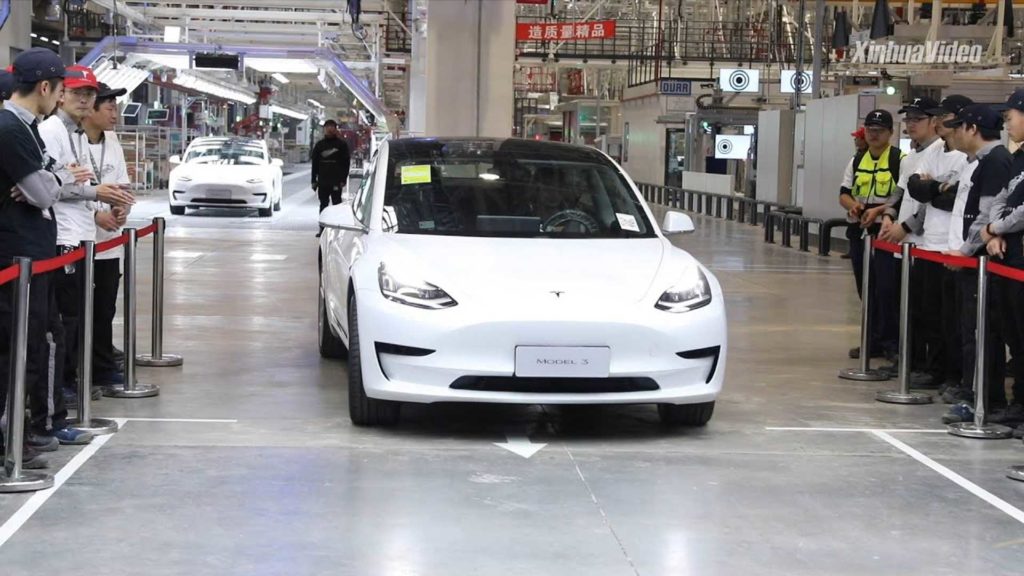 This would undoubtedly be news of great significance, according to rumors, as it would mean the arrival of the Chinese Model 3 in Europe. Something that on paper will suggest a model with better manufacturing than those from California, and above all, the potential of being able to have a more adjusted price. Without a doubt, a critical point.
A possibility that the new information also extends to the Model Y, which is already being assembled at the Chinese plant and which could serve the European market as long as the Berlin factory is not put into operation.
And it is with that, the growth of Gigafactory 3 is remarkable. After starting the works at the end of 2019, in less than a year, it has managed to go from a monthly average of 5,560 units in the first quarter to 9,894 monthly units in the second quarter, reaching 11,412 units per month accumulating between July and August. While still lacking the data that they achieve this September, all the indications indicate a new production record will be achieved.
But the critical element for the Chinese Model 3 and Model Y to begin exploring new markets is Tesla's ability to produce it with as many components as possible from China itself. This translates into more competitive prices in its production, and therefore greater flexibility when it comes to offering cheaper vehicles in markets such as Europe.
If confirmed, some data would undoubtedly turn the market, where a cheaper Model 3 would indeed help many brands reduce their proposals somewhat by getting dangerously close to the models of the American manufacturer.