The arrival of Luca de Meo at the top of Renault has turned the organization of the French manufacturer upside down, which is finalizing a new corporate strategy to improve its profitability. Among other things, the French firm will bet strongly on segment C (compact), more profitable than segment B (utility), the company's current pillar thanks to the Clio, Captur, and ZOE's success.
On the other hand, its renewed agreements with Nissan will allow a more in-depth collaboration and a more significant cost reduction thanks to an exchange of platforms, technologies, and production resources that will prioritize efficiency above all. With this move, Renault aims to improve its competitiveness against its rivals.
This strategy's cornerstone will be two electric SUVs sitting on the new modular CMF-EV platform, designed exclusively for electric cars and recently launched by the Nissan Ariya. The first will go on sale in 2021 and be an urban SUV similar in size to the Captur, while the second will disembark in 2022 and be a family SUV equivalent to the Koleos.
"We identified that there was space below the ZOE, but still more above it. People realize that electric cars are safe and enjoyable and can travel much longer than the first electric vehicles," said Gilles Normand, head of Renault's electric vehicle division.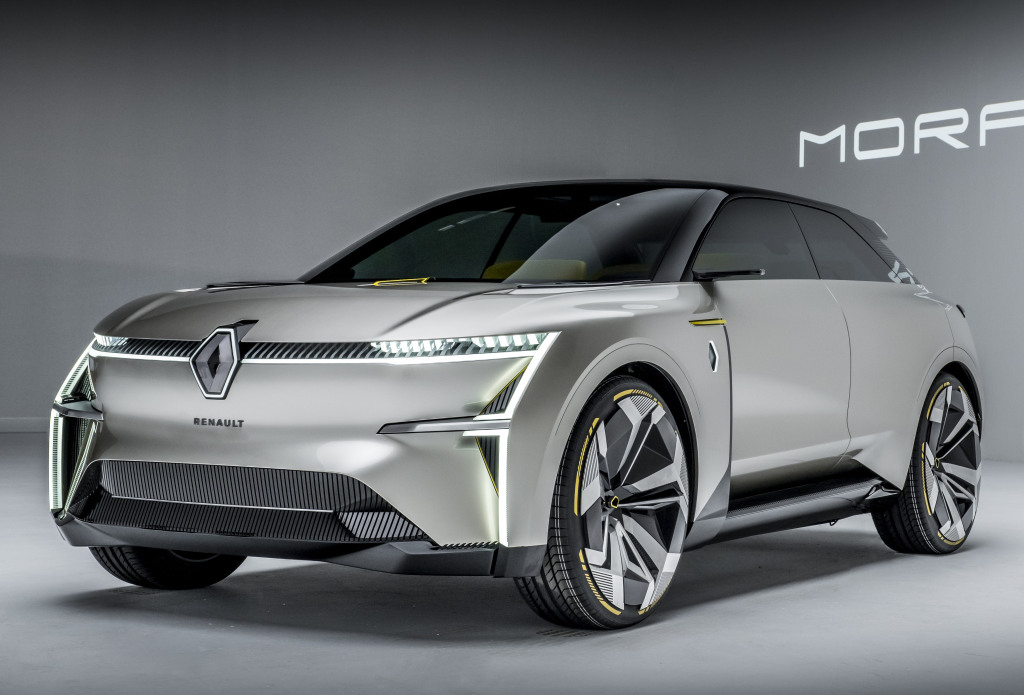 According to Normand, the goal is to ensure that the electric "Koleos," whose design will be based on that of the Morhopz Concept prototype presented a few months ago, reaches a range of about 340 miles per charge. Remember that the Nissan Ariya, equipped with an 87 kWh battery, achieves 310 miles WLTP per order, so it remains to be seen if its brother from Renault will improve that figure ultimately.
The CMF-EV platform and the synergies achieved through the Renault-Nissan-Mitsubishi Alliance will enable significant cost savings. "We have achieved a 30% reduction in the cost of the platform. We have reduced the cost of the battery by 30% and the electric motor by 20%," said Renault's director of development for electric vehicles, Jean-Paul Drai recently. According to the executive, this will allow its total cost to be "very close to that of comparable vehicles with an internal combustion engine."
"A dedicated platform allows us to push the limits of the vehicle's proportions, to take the wheelbase to an extreme level. In doing so, we reconfigure the cabin. We get a flat floor, and we don't lose space in the rear row," said Nissan's head of product planning, Marco Fioravanti, regarding the CMF-EV platform.